Explore what's happening in the world of Boosey & Hawkes.

Starting from today's date, you can move through the calendar by changing the day or month.
28 April 2015
Igor Stravinsky
:
Petrushka
New York Philharmonic / Alan Gilbert
Alte Oper, Großer Saal, Frankfurt a.M., Germany
[Additional Performances]
Jacques Offenbach
:
Grand concerto pour violoncelle et orchestre ("Concerto militaire") (OEK critical edition)
Jérôme Pernoo, cello / Philharmonisches Orchester Hagen / Florian Ludwig
Theater, Hagen, Germany
Magnus Lindberg
:
Violin Concerto
(Brazilian premiere)
Pekka Kuusisto, violin / Die Deutsche Kammerphilharmonie Bremen / Pekka Kuusisto
Sala São Paulo, São Paulo, Brazil
[Additional Performances]
Karl Jenkins
:
The Armed Man: A Mass for Peace (full orchestra version)
, Benedictus
Walnut Hills High School Orchestra / John Caliguri
Walnut Hills High School, Cincinnati,OH, USA
Leonard Bernstein
:
A Quiet Place
, New version with chamber ensemble
Ensemble Modern / Kent Nagano
Konzerthaus, Dortmund, Germany
Christopher Purves (Sam) Bariton / Benjamin Hulett (Francois) Tenor / Claudia Boyle (Dede) Sopran / Jonathan McGovern (Junior) Bariton / Vocalconsort Berlin
Martin Christoph Redel
:
Gefangene Augenblicke
(World Premiere)
Heidrun Holtmann, piano
Music Center, Jerusalem, Israel
[Additional Performances]
Leonard Evers
:
Gold!
Klaus-Peter Fischer, director / Landesbühnen Sachsen
Landesbühnen, Studiobühne, Radebeul, Germany
Bühne & Kostüme: Ulv Jakobson
[Additional Performances]
Gesualdo
:
Monumentum pro Gesualdo di Venosa ad CD annum
George Balanchine, choreographer / New York City Ballet
David H. Koch Theater, New York, NY, USA
[Additional Performances]
Igor Stravinsky
:
Movements
George Balanchine, choreographer / New York City Ballet
David H. Koch Theater, New York, NY, USA
[Additional Performances]
Richard Strauss
:
Daphne
Christof Loy, director / Opernensemble & Chor des Theater Basel / Sinfonieorchester Basel / Tomas Hanus & Giuliano Betta
Theater, Basel, Switzerland
Bühne: Annette Kurz; Kostüme: Ursula Renzenbrink
[Additional Performances]
Leonard Bernstein
:
West Side Story
, Symphonic Dances
Winston-Salem Symphony / Robert Moody
Stevens Center of the UNCSA, Winston-Salem, NC, USA
4/25 at 7:30p 4/26 at 3:00p 4/28 at 7:30p
[Additional Performances]
David T. Little
:
Dog Days
Robert Woodruff, director / Fort Worth Opera / Alan Pierson
Fort Worth Community Arts Center - Scott Theatre, Fort Worth, TX, USA
[Additional Performances]
Steve Reich
:
Double Sextet
Ensemble Paramirabo
Calgary, Canada
[Additional Performances]
Osvaldo Golijov
:
Ainadamar
Caetano Vilela, director / Instituto Brasileiro de Gestao Cultural / Rodolfo Fischer
Theatro Municipal de Sao Paulo, Sao Paulo, Brazil
[Additional Performances]
To explore past and future performance information please visit our
Performance Search
Mailing List
Sign up for news updates and offers via email
SIGN UP
ONLINE SCORES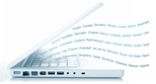 Explore our library of over 1000 online scores
VIEW SCORES