John Adams 9/11 transmigration: premiere in New York
(November 2002)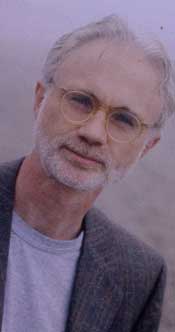 When the New York Philharmonic asked John Adams to create a musical commemoration for the victims of the 9/11 attacks, to be premiered a year after the tragic events, it must have seemed one of the most challenging commissions in the history of music, whether in terms of subject, timescale or expectations. Adams responded with, On the Transmigration of Souls, a work that is neither an official public memorial, nor a personalised response, but rather what he describes as "a memory space – a place where you can go and be alone with your thoughts and emotions".



"Adams's achievement is to have written a work that transcends most of the public rhetoric that still enfolds 9/11 in the US. There is not, for example, a single nationalist gesture in the entire piece. The word America is never uttered. The composition is, in the best meaning of a much abused word, spiritual. To be present at the premiere was a compelling personal experience." The Guardian

"The musical starting point for Adams's 25-minute score was clearly Charles Ives's The Unanswered Question, with soft, uncertain open string chords and a trumpet solo played off stage... But first the audience hears the noise – soft and curiously comforting – of traffic, footsteps and sirens from loudspeakers surrounding the auditorium. By letting in the very street sounds concert halls are built to keep out, Transmigration beings with an evocation of the dreamlike state that great tragedy seems to generate.

"The texture of Transmigration is very complex, what with the electronic cityscape – which also includes voices reading a litany of randomly selected victims' names – the luminous orchestral colours and the adult and children's choruses singing fragments of the spontaneous messages to loved ones. But the effect is an immediate, enveloping sonic tapestry." Los Angeles Times

"The sound of souls in transit... The richness and solemnity of this music come primarily from its harmony, a subtle mix of sturdy tonality and anxious, stacked up orchestra chords spiked with shards of dissonance... The music crests and swells and turns on itself; piercing dissonances make you wince, like the aural equivalent of staring into glaring light... this atypical concert work asks you to put aside typical expectations." New York Times

"...the abiding sensation in this multi-layered yet spectacularly oxygenated work is of weightless suspension – from the shimmering blocked string chords to the spiralling flutes and glints of glockenspiel and celeste – or of hesitation on a threshold. The movement in this work's title refers not just to those who were killed but those who mourn, and the greatest testament to Adams's growing craft is that the sentiments of those people are voiced without sentimentality... With Transmigration the New York Philharmonic have created a work that will last beyond the generation who watched their televisions that day and have given voice to the individuals behind the icons." Independent on Sunday

European performances of the work are already planned in London and Amsterdam.
> Weitere Informationen zum Werk: On the Transmigration of Souls
© Christine Alicino
> Nachrichtensuche
Komponist im Porträt