Explore what's happening in the world of Boosey & Hawkes.

Starting from today's date, you can move through the calendar by changing the day or month.
24 March 2013
Ralph Vaughan Williams
:
Four Hymns
Jeremy Allen, piano / Lorna Allen, viola / Christopher Mowat, tenor / Paul Hagan, tenor / USC Thornton School of Music
St Laurence's Church, Upminster, United Kingdom
Benjamin Britten
:
Gloriana
(Premiere of new production)
Richard Jones, director / Hamburgische Staatsoper / Simone Young
Staatsoper, Hamburg, Germany
Ausstattung: Ultz; with Amanda Roocroft, Robert Murray a.o.
[Additional Performances]
Serge Prokofieff
:
Symphony No.4 in C
, (second version)
Frankfurter Museumsorchester / Dmitrij Kitajenko
Alte Oper, Großer Saal, Frankfurt a.M., Germany
[Additional Performances]
Benjamin Britten
:
Soirées musicales
Ulster Orchestra
Ulster Hall, Belfast, United Kingdom
[Additional Performances]
Benjamin Britten
:
Soirées musicales
Ulster Orchestra
Ulster Hall, Belfast, United Kingdom
[Additional Performances]
Serge Prokofieff
:
Piano Concerto No.2 in G minor
King's College London Symphony Orchestra / Jonathan Lo
Duke's Hall, Royal Academy of Music, London, United Kingdom
Serge Prokofieff
:
Violin Concerto No.2 in G minor
Abergavenny Symphony Orchestra / Eugene Monteith
Our Lady & St. Michael's Church, Abergavenny, United Kingdom
Igor Stravinsky
:
Symphony of Psalms
Halifax Choral Society & North of England Classical Orchestra / John Pryce-Jones
Victoria Theatre, Halifax, United Kingdom
Benjamin Britten
:
Rejoice in the Lamb
James Allen's Girls' School Choral Society / Peter Gritton
Holst Hall, James Allen's Girls' School, London, United Kingdom
Karl Jenkins
:
The Armed Man: A Mass for Peace (full orchestra version)
Killeagh Choir and East Cork Orchestral Ensemble / Mary Pedder Daly
St John The Baptist Church, Killeagh, Co. Cork, Eire
Peter Maxwell Davies
:
Eight Songs for a Mad King
Ensemble Recherche
Ruse, Bulgaria
John Adams
:
Short Ride in a Fast Machine
Duquesne University / Jeffrey Turner
Duquesne University, Pittsburgh, PA, USA
Igor Stravinsky
:
Concerto for Piano and Wind Instruments
Havilland Philharmonic Orchestra / Robin Browning
Weston Auditorium, University of Hertfordshire, Hatfield, United Kingdom
Igor Stravinsky
:
The Rite of Spring
Brighton Philharmonic Orchestra / Barry Wordsworth
Dome , Brighton, United Kingdom
Benjamin Britten
:
Lachrymae
Lilli Maijala / The Ostrobothnian Chamber Orchestra / Ari Angervo
Snellman Hall, Kokkola, Finland
[Additional Performances]
Benjamin Britten
:
Variations on a Theme of Frank Bridge
Metropolitan Symphony Orchestra / William Schrickel
St. Anthony Park Lutheran Church, St. Paul, MN, USA
Benjamin Britten
:
A Midsummer Night's Dream
Ernest Read Symphony Orchestra / Paul Hoskins
St. Mary's Church, Primrose Hill, London, United Kingdom
Serge Prokofieff
:
Symphony No.6 in E flat minor
Havilland Philharmonic Orchestra / Robin Browning
Weston Auditorium, University of Hertfordshire, Hatfield, United Kingdom
Richard Strauss
:
Metamorphosen
Bayerisches Staatsorchester / Kent Nagano
Nationaltheater, München, Germany
Benjamin Britten
:
The Young Person's Guide to the Orchestra
Stoneleigh Youth Orchestra / Adrian Brown
Cadogan Hall, London, United Kingdom
Benjamin Britten
:
The Young Person's Guide to the Orchestra
Robert Eller, speaker / Hofer Symphoniker / Howard Golden
Freiheitshalle, Festhalle, Hof, Germany
Benjamin Britten
:
The Young Person's Guide to the Orchestra
Ernest Read Symphony Orchestra / Paul Hoskins
St. Mary's Church, Primrose Hill, London, United Kingdom
Igor Stravinsky
:
Suite Italienne (arr.violin/cello)
Peter Rainer, violin / Julius Berger, cello
Schlosstheater im Neuen Palais, Potsdam, Germany
Igor Stravinsky
:
Three Japanese Lyrics
Clémence Tilquin, soprano / Ensemble de Musique de Chambre de l'Orchestre de la Suisse Romande / Jonathan Haskell
Bâtiment des Forces Motrices, Salle Théodore Turrettini, Genève, Switzerland
Benjamin Britten
:
String Quartet No.1 in D
Quarteto Orquestra Sinfônica do Estado de São Paulo
Sala São Paulo, São Paulo, Brazil
Leonard Bernstein
:
West Side Story
, Symphonic Dances
Harrow Young Musicians Philharmonic Orchestra / Mark Gooding
The Great Hall, Hatch End High School, Harrow, United Kingdom
Richard Strauss
:
Duett-Concertino for Clarinet and Bassoon
Emil Scheibenreif, clarinet / Werner Gloor, bassoon / Concentus Rivensis / Enrico Lavarini
Walenstadt, Switzerland
Isang Yun
:
O Licht
Tongyeong International Music Festival
Yun Isang Memorial Hall, Tongyeong, South Korea (Republic of)
Leonard Bernstein
:
West Side Story
, Mambo
Orcherster des Nationaltheaters / Joseph Trafton
Nationaltheater, Mannheim, Germany
Steve Reich
:
Double Sextet
American Music Ensemble / Richard Drehoff
Kenan Music Building, Chapel Hill, NC, USA
Sebastian Currier
:
Vocalissimus
Zorana Sadiq / Boston Musica Viva / Richard Pittman
Tsai Performance Center, Boston, MA, USA
Alberto Ginastera
:
Estancia
, Danza final (Malambo)
Orcherster des Nationaltheaters / Joseph Trafton
Nationaltheater, Mannheim, Germany
Elliott Carter
:
Double Trio
Boston Musica Viva / Richard Pittman
Tsai Performance Center, Boston, MA, USA
Claude Vivier
:
Zipangu
Los Angeles Philharmonic / Gustavo Dudamel
Salle Pleyel, Paris, France
[Additional Performances]
Christopher Rouse
:
Flute Concerto
Mark Sparks, flute / Saint Louis Symphony Orchestra / David Robertson
Powell Hall, St. Louis, MO, USA
[Additional Performances]
Leonard Bernstein
:
Serenade
David Halen, violin / Saint Louis Symphony Orchestra / David Robertson
Powell Hall, St. Louis, MO, USA
[Additional Performances]
Aaron Copland
:
Rodeo
, Four Dance Episodes
Saint Louis Symphony Orchestra / David Robertson
Powell Hall, St. Louis, MO, USA
[Additional Performances]
Sergei Rachmaninoff
:
Piano Concerto No.4
, (revised version)
Simon Trpceski / Baltimore Symphony Orchestra / Dima Slobodeniouk
Meyerhoff Symphony Hall, Baltimore, MD, USA
[Additional Performances]
Benjamin Britten
:
The Turn of the Screw
Benjamin Schad, director / Gürzenich-Orchester Köln / Raimund Laufen
Trinitatiskirche, Köln, Germany
Bühne: Tobias Flemming; Kostüme: Annett Lausberg
[Additional Performances]
Benjamin Britten
:
Sinfonietta
, version for small orchestra
Esjberg Ensemble
Lemvig Gymnasium , Lemvig, Denmark
[Additional Performances]
Jacques Offenbach
:
Orphée aux Enfers (OEK critical edition: 1858 version)
Walter Sutcliffe, director / Osnabrücker Symphonieorchester, Theater Osnabrück / Daniel Inbal
Theater am Domhof, Osnabrück, Germany
Bühne/Kostüme: Timo Dentler, Okarina Peter; Choreografie: Günther Grollitsch
[Additional Performances]
Karl Jenkins
:
Eloise
Natascha Ursuliak, director / Kinder und Jugendliche der Theatertanzschule St. Gallen / Sinfonieorchester der Kantonsschule am Bur / Stéphane Fromageot
Lokremise, St. Gallen, Switzerland
Bühne: Dieter Eisenmann; Kostüme: Marion Steiner
[Additional Performances]
Richard Strauss
:
Salome
Dominique Pitoiset, director / Delunsch, H. Fassbender, Sadnik, Ford / Bordeaux Opera / Orchestre National Bordeaux Aquitaine / Kwamé Ryan
Opéra, Bordeaux, France
Stage design: Dominique Pitoiset; Costumes: Axel Aust
[Additional Performances]
Benjamin Britten
:
The Turn of the Screw
Louisiana State University / Michael Borowitz
Claude Shaver Theatre, Baton Rouge, LA, USA
[Additional Performances]
Benjamin Britten
:
Serenade
René Pagen, Horn / Ben Johnson, tenor / Residentie Orkest / Neeme Järvi
Dr Anton Philipszaal, The Hague, United Kingdom
[Additional Performances]
Benjamin Britten
:
Les Illuminations
Jeffrey Hartman / Midcoast Symphony Orchestra / Hiroya Miura
Orion Performing Arts Center, Topsham, ME, USA
[Additional Performances]
Karl Jenkins
:
Stabat Mater (ensemble version)
Kirchenchor Kirchdorf
Kirchdorf, Switzerland
[Additional Performances]
Karl Weigl
:
Violin Concerto
David Frühwirth, violin / Norddeutsche Philharmonie Rostock / Florian Krumpöck
Volkstheater, Rostock, Germany
[Additional Performances]
Karl Jenkins
:
Requiem
Halmstad kyrkliga samfällighet / Paul Tufvesson
[Additional Performances]
Karl Jenkins
:
Requiem
Sinfoniker Muri-Gümlingen / Noé Fröscher-Ito
Überstorf, Switzerland
[Additional Performances]
Richard Strauss
:
Metamorphosen
Südwestdeutsche Philharmonie Konstanz / Christoph Poppen
Graf-Burchard-Halle, Frickingen, Germany
[Additional Performances]
Aaron Copland
:
Old American Songs
, First Set
Ballet Title: folk songs
John Neumeier, choreographer / Bundesjugendballett / Andreas Burkhart, baritone / Pierre Xhonneux, clarinet / Vision String Quartet
HebelHalle, Heidelberg, Germany
(excerpts)
[Additional Performances]
Benjamin Britten
:
Complete Folksong Arrangements
Ballet Title: folk songs
Kenneth Tindall, choreographer / Bundesjugendballett / Steven Ebel, tenor & Alexander Fleischer, piano
HebelHalle, Heidelberg, Germany
excerpts: O Waly, Waly / Down by the Sally Gardens / Sally in our Alley (tenor & piano)
[Additional Performances]
Anna Clyne
:
Steelworks
Psappha Contemporary Music Ensemble
Islington Mill, Salford, United Kingdom
[Additional Performances]
Anna Clyne
:
Rapture
Psappha Contemporary Music Ensemble
Islington Mill, Salford, United Kingdom
[Additional Performances]
Dmitri Shostakovich
:
Cheryomushki (ensemble version arr. McBurney)
Stefan Janski, director / RNCM Opera Orchestra / RNCM Chorus / Clark Rundell
RNCM Theatre, Manchester, United Kingdom
Jenny Carson, Ruth Betteridge* Lucy Adam Player, Andrew Brown: Sergei Thomas Hopkinson, Aidan Edwards: Drebyednyetsov James Fisher, Stuart Orme: Barabashkin Philip Clieve, Oliver Sheffield: Baburov Joshua Cadman, Thomas Isherwood: Sasha Bubyenstov Hanna-Liisa Kirchin, Hannah Peel: Masha Fiona Hymns, Victoria Barton: Lidochka Daniel Shelvey, Benjamin Lewis: Boris Sophie Dicks, Heather Lowe: Vara
[Additional Performances]
Benjamin Britten
:
Cantata Academica, Carmen Basiliense
Washington Metropolitan Philharmonic / Ulysses S. James
Bishop Ireton High School, Alexandria, VA, USA
[Additional Performances]
Benjamin Britten
:
The Young Person's Guide to the Orchestra
Lisbon Conservatory
Lisbon, Portugal
[Additional Performances]
Steve Reich
:
Double Sextet
Psappha Contemporary Music Ensemble
Islington Mill, Salford, United Kingdom
[Additional Performances]
Steve Reich
:
Double Sextet
Psappha
Islington Mill, Salford, United Kingdom
[Additional Performances]
Benjamin Britten
:
The Rape of Lucretia
Daniele Abbado, director / Orchestra del Maggio Musicale Fiorentino / Jonathan Webb
Teatro Alighieri, Ravenna, Italy
[Additional Performances]
Serge Prokofieff
:
Cinderella
, (reduced orchestration)
Fort Wayne Philharmonic w/Fort Wayne Ballet / Sameer Patel
Arts United Centre, Fort Wayne, USA
[Additional Performances]
To explore past and future performance information please visit our
Performance Search
Mailing List
Sign up for news updates and offers via email
SIGN UP
ONLINE SCORES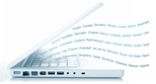 Explore our library of over 1000 online scores
VIEW SCORES