Claude Vivier
1948 - 1983

Snapshot
Considered by many to be the greatest composer Canada has yet produced * Murdered at the age of 34, left behind 49 compositions in a variety of genres, including opera, orchestral works, and chamber pieces * In early 1970s, studied composition with Stockhausen in Cologne * A visit to Bali in 1976 proved pivotal, causing him to re-evaluate his ideas on the role of the artist in society * Visionary works that followed featured texts in an invented language, modal melodies harmonized by a complex overtone series, and shimmering orchestration * Called by György Ligeti "the greatest French composer of his generation" * Other advocates include Mauricio Kagel, Reinbert de Leeuw, David Robertson, and Dawn Upshaw

Works by Claude Vivier include:
Lonely Child (1980) for soprano and orchestra
Kopernikus (1979) opera in two acts
Siddhartha (1976) for orchestra

> Explore Claude Vivier and his music in our comprehensive brochure.
Looking Ahead: In October, the Seoul Philharmonic presents the Korean Premiere of Orion under the direction of Kwamé Ryan. In March and April, in a new production at the Landestheater Coburg, Vivier's Lonely Child, trios airs pour un opera imaginaire, Zipangu, and Love Songs are featured alongside the music of Mahler.
"In his short life and his art, the French Canadian composer Claude Vivier was a man diving, often recklessly, into the ultimate….And from the edge of experience, he began to bring back, in the years leading up to his death in 1983, a new sound." – Paul Griffiths, The New York Times
Mailing List
Sign up for news updates and offers via email
SIGN UP
Shop for Vivier
Sheet Music, CDs, ringtones and downloads
SHOP NOW
ONLINE SCORES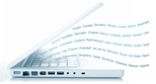 Explore our library of over 1000 online scores
VIEW SCORES