John Adams
b. 1947

Foco
John Adams has harnessed the rhythmic energy of Minimalism to the harmonies and orchestral colours of late-Romanticism * Brought contemporary history to the opera house with his post-modern operatic works Nixon in China (1987), The Death of Klinghoffer (1991), and Doctor Atomic (2005) * Has addressed urgent social issues with passion and empathy, both in his operas and in such works as I Was Looking at the Ceiling and then I Saw the Sky, El Dorado and The Wound-Dresser * His works are much favored by choreographers, with multiple ballet versions of Fearful Symmetries * Winner of the 1995 Grawemeyer Award for Violin Concerto * Series of recordings on the Nonesuch label * A recent survey shows him to be the most frequently performed living American composer of orchestral music.

Works by John Adams include:
Short Ride in a Fast Machine (1986) for orchestra
Violin Concerto (1993)
Son of Chamber Symphony (2007) for chamber ensemble
El Niño (1999–2000) for soprano, mezzo-soprano, baritone, three counter-tenors, chorus, optional children's chorus and orchestra.
The Gospel According to the Other Mary (2011) for orchestra, chorus and soloists

John Adams is represented as a conductor worldwide by Jane Brown of Harrison Parrott.

Also visit the John Adams website at www.earbox.com.
Looking Ahead: John Adams' 70th birthday year will be celebrated by a host of orchestras throughout the 2016–17 season. The St. Louis Symphony brings The Gospel According to the Other Mary to Carnegie Hall, the Houston Symphony will perform multimple Adams works, and many more.
"Whenever serious art loses track of its roots in the vernacular, then it begins to atrophy." — John Adams



LISTADO DE DIRECCIONES
Regístrese para recibir actualizaciones de noticias y ofertas por correo electrónico
REGISTRARSE
PARTITURAS EN LÍNEA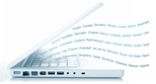 Explore nuestra biblioteca con más de 1000 copias de partituras en línea
VER PARTITURAS