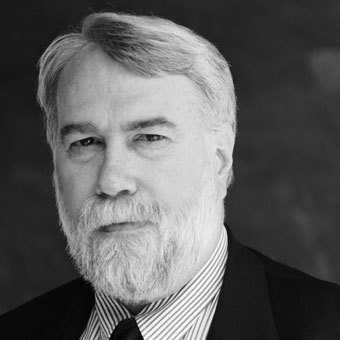 Christopher Rouse
1949 - 2019
Christopher Rouse is known for orchestral scores that possess a driving, intense, sometimes brutal energy - a composer able to fuse his formal training even with the raucous spirit of rock. In recent years, a new current of lyricism has emerged in his music, but it has lost neither its driving momentum nor its deep drama (which continues to pervade all of his work whether it be fast or slow, loud or soft). His scores have been performed by every major orchestra in the U.S. (his home country) and an increasing number in Europe and Asia; and he is the winner of the 1993 Pulitzer Prize in Music for his Trombone Concerto and a Grammy (Best Contemporary Composition, 2002) for his guitar concerto, Concert de Gaudí.

Works by Christopher Rouse include:
Flute Concerto (1993)
Compline (1996) for flute, clarinet, harp, and string quartet
Rapture (2000) for orchestra

Click on the links above for further information.
Bestselling Titles by Christopher Rouse