Welcome to our World of Music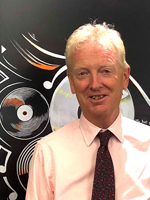 Boosey & Hawkes is the largest specialist classical music publishing company in the world. We own an unrivalled catalogue of music copyrights including the works of such distinguished 20th century composers as Stravinsky, Bartók, Copland, Britten, Prokofieff, Strauss and Rachmaninoff. In the 21st century, we continue to publish the very best in new music and have exclusive agreements with many of the leading international classical composers of today, including John Adams, Steve Reich, James MacMillan, Mark-Anthony Turnage and Karl Jenkins, as well as a growing roster of jazz composers.
Boosey & Hawkes is a global publisher, with offices in New York, London, and Berlin and a network of agents in every major country. We promote our repertoire throughout the music world and seek to lead artistic and creative taste.
Our extensive catalogue of printed music for the professional, student and leisure markets ranges from instrumental and choral to market-leading tutor books and creative teaching materials for schools and colleges. For these and publications from other music publishers, please visit The Shop at Boosey.com.
The catalogue can be heard in a variety of audio-visual media, including film, television, advertising, videogames and on the internet. Through partnerships with several speciality labels, our global licensing team is often able to offer music and master recordings for our works.
Further information about Boosey & Hawkes is contained in this area of our website. For a lively and detailed history of the company we recommend you read Boosey & Hawkes: The publishing story by Helen Wallace.
Thank you for taking the time to find out about our organisation.
John Minch