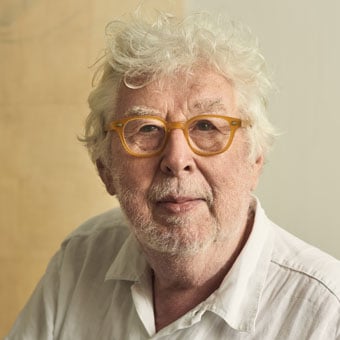 Harrison Birtwistle
b. 1934
A leading figure in European contemporary music, Birtwistle's roots lie in the work of key European modernists, Stravinsky pre-eminent among them, and his music can be bold, violent & primitive such as in _Panic_; yet also can be just as powerfully soft, lyrical & contemplative, such as in _Nine Settings of Lorine Niedecker_. It can be said that his works combine a modernist aesthetic with mythic power and direct emotional impact: he has a strong sense of theatre.

Birtwistle gains inspiration from contemporary art and the rituals of classical mythology and pre-history. He won the 1986 Grawemeyer Award and the 1995 Siemens Prize, and noted Birtwistle conductors include Boulez, Rattle and Barenboim.

Works by Birtwistle include:
_Panic_ (1995) a dithyramb for alto saxophone, drummer and orchestra
_Pulse Shadows_ (1989-96) for soprano, chamber ensemble and string quartet
_The Last Supper_ (1998-99) a dramatic tableaux for 14 soloists, female chorus, chamber orchestra and tape

Click on the links above for further information.
Bestselling Titles by Harrison Birtwistle