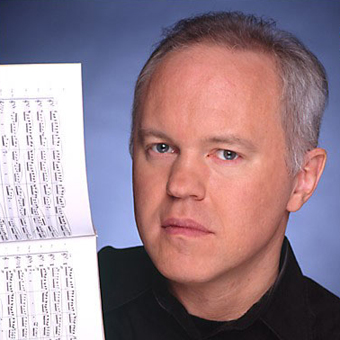 Michael Torke is one of the leading American composers of his generation, whose upliftingly kinetic, brilliantly scored "post-minimalist" works often make hidden reference to popular idioms. He strongly associates pitches and chords with specific colours, and has often named his pieces for those colours and the moods they evoke.

He is a great orchestrator, and his music spans virtually every genre, including opera, orchestral, ensemble, chamber, and solo pieces. He is one of the most widely choreographed composers.

"The idea that rhythm is intrinsically human - not just primitive - that we all have hearts that beat at a steady rate and don't stop...reminds me of life itself. In that sense my music is like certain popular music where the rhythm drives from beginning to end." — Michael Torke

Works by Michael Torke include:
* Javelin (1994) "sonic olympiad" for orchestra, commissioned for the 1996 Olympic Games in Atlanta
* Bright Blue Music (1985) for orchestra
* Telephone Book includes Yellow Pages (1985), Blue Pages (1995), and White Pages (1995) for flute, bass clarinet, violin, cello, piano
* Strawberry Fields (1999) opera in one act

Click on the links above for further information.
Bestselling Titles by Michael Torke