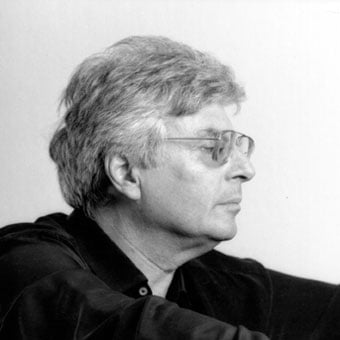 Frank Michael Beyer
1928 - 2008
Frank Michael Beyer is a composer, performer and teacher. The essence of his craftsmanship is a 'classical' tendency towards formal synthesis of individual elements, often giving a dense structure - his musical aesthetics owe much to his childhood years in Greece. His abundant oeuvre, of which church music makes up an important part, comprises works of all genres except opera. From 1970 to 1985 he was the co-director of the Bach Festival in Berlin, where he was also a teacher at the Music College, and from 1986 to 2003 he has been the director of the music department of the Academy of the Arts in Berlin.

Works by Beyer include:
_Fantasies for Strings on a Theme by JS Bach_ (1977)
_Geburt des Tanzes_ (Birth of Dance) (1987) Ballet
_Musik der Frühe_ (Music of Dawn) (1992/93) Concerto for violin and orchestra
_Canto di Giorno_ (1998/99) Concerto for cello and orchestra

Click on the links above for further information.
Bestselling Titles by Frank Michael Beyer