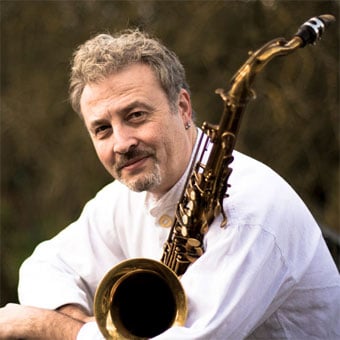 Tim Garland
Tim Garland is one of the UK's most gifted and prolific jazz composers and saxophonists. One of the most respected names on the current jazz scene, he has gained international acclaim as a saxophonist playing with Chick Corea and others, and is a talented composer, arranger and jazz educationalist.

"A world class player; to qualify for such status, today's jazz musician must not only solo like a dream, but compose and arrange expertly too, and Garland passes all three tests. Music for head and heart" — (Evening Standard, London)

Click on the links above for further information.
Bestselling Titles by Tim Garland