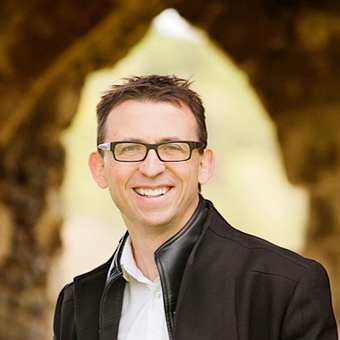 Will Todd
Born in 1970 in Durham in the North East of England, Todd studied composition from an early age, before receiving an Honours degree in Music from the University of Bristol in 1991 and an MMUS in 1993.

His extensive output includes opera; musicals; oratorio; orchestral works; works for children and amateur performers; concertos for violin, trumpet and saxophone; and works for choir ranging from the large scale Mass in Blue to smaller works suitable for inclusion in liturgical settings.

Over the past decade he has collaborated with various librettists and his work has been performed to great critical and audience acclaim in both England and the United States. Much of his music is based around North Eastern English themes, but his love of storytelling has inspired important dramatic works on diverse subjects ranging from murder in 1960s New York to the ancient Nordic Myths.

Gramophone magazine wrote that "Todd writes in an approachable, but never patronising idiom, the bittersweet lyricism of his music offset by a keen dramatic flair", while the Independent on Sunday newspaper called his 1996 cantata The Burning Road "a gift for singing—paying dues to Messiaen, Vaughan Williams, Britten—but alive and energised and packing an emotional punch."

Todd is also an accomplished jazz musician, playing piano, saxophone and clarinet in jazz band from an early age. He has toured Europe, the Middle and Far East and America with his Jazz Quartet. He is married to soprano Bethany Halliday. They live with their family in London, where he works full time as a composer.
Bestselling Titles by Will Todd