Brett Dean: Hamlet on UK tour and at Adelaide Festival
(February 2018)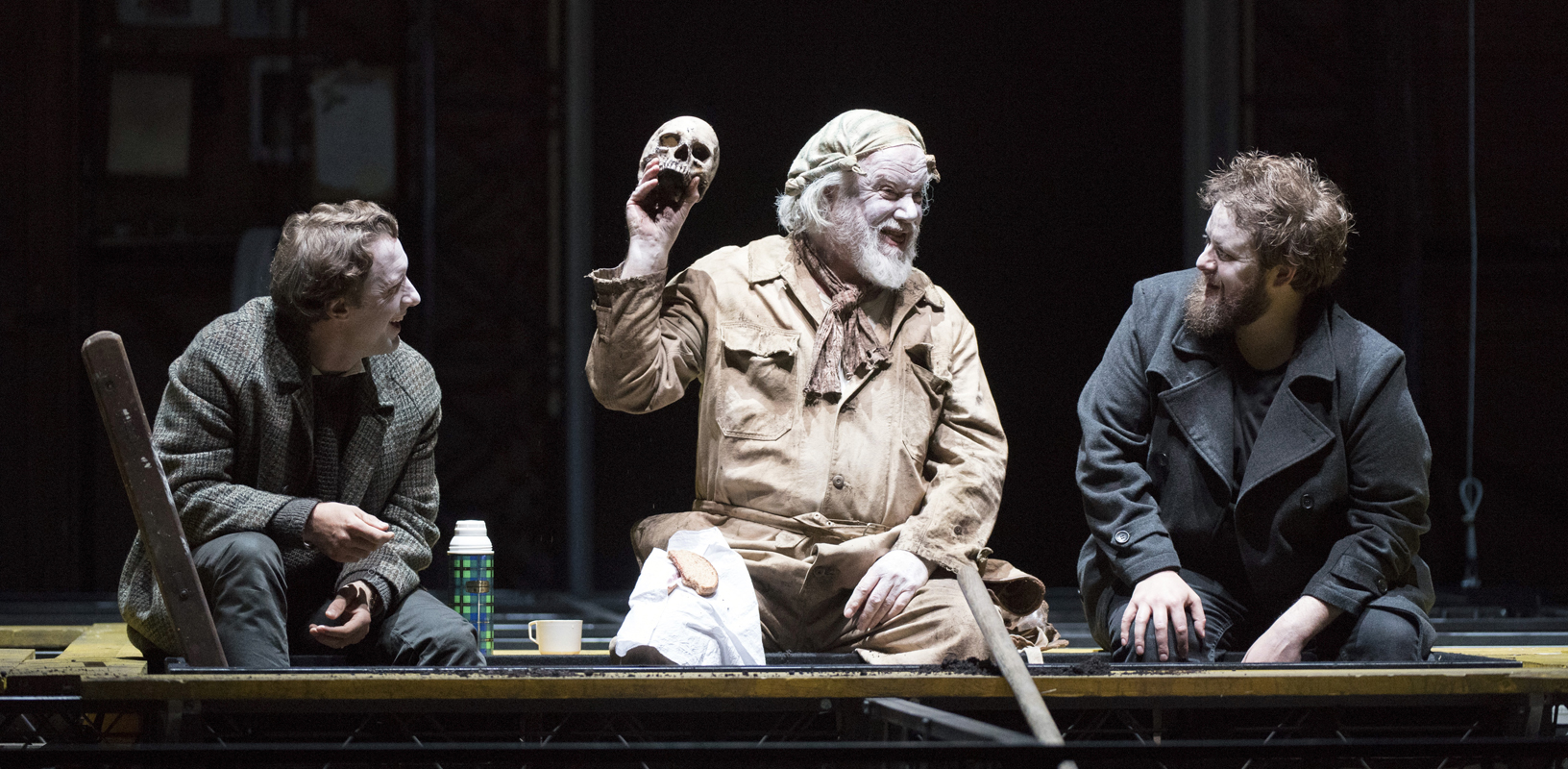 Following its acclaimed premiere at the Glyndebourne Festival last summer, Brett Dean's opera Hamlet has toured the UK and travels in March to the Adelaide Festival for its Australian premiere.
Brett Dean's opera Hamlet, premiered to acclaim at the Glyndebourne Festival last summer, receives its Australian premiere in March at the Adelaide Festival. The three performances at the Festival Theatre see the Glyndebourne Festival production by Neil Armfield travel with Allan Clayton repeating his assumption of the daunting title role, described by The Times as "physically vivid, emotionally affecting, psychologically astute". Rod Gilfry and Kim Begley return as Claudius and Polonius, with Cheryl Barker as Gertrude, Lorina Gore as Ophelia, and the Adelaide Symphony Orchestra conducted by Nicholas Carter.

Hamlet was toured in the UK last autumn by a second Glyndebourne cast, attracting equal plaudits, and proving the potential of the opera to be taken up by new singers. David Butt Philip moved from Laertes to the title role, joined by Jennifer France and Louise Winter, and Duncan Ward took over in the pit from Vladimir Jurowski. The Guardian described this second incarnation as "a ferociously powerful trip to Elsinore… Dean's unsettling score seethes and rears… it generates considerable tension throughout… outstandingly done."

"Brett Dean and his collaborators have succeeded in creating an operatic Hamlet that remains true to Shakespeare's plot, themes and characters, yet at the same time encourages audiences to think about it afresh… The most striking moments in the first act are those of quiet contemplation and stillness; the second act is perfectly paced, from the dramatic opening, via the beautifully mournful funeral of Ophelia, to the extraordinary sustained energy of the fight scene… It is a remarkable achievement."
Opera

The original Hamlet production was televised and is due for DVD release on the Opus Arte label in July. Works intertwined with Dean's composition of the opera include From Melodious Lay for soprano, tenor and orchestra, which receives Swiss and German premiere performances in the coming months: the composer conducts the Tonhalle Orchestra in Zürich on 28 February and Vladimir Jurowski is at the helm of the Berlin Radio Symphony Orchestra at the Philharmonie on 4 March.

Brett Dean's new double viola concerto, Approach, is premiered this month by the Swedish Chamber Orchestra with Tabea Zimmermann and the composer as soloists. This is part of a project pairing new commissions with Bach's Brandenburg Concertos, also including Steven Mackey's Triceros and Mark-Anthony Turnage's Maya.
> Further information on Work: Hamlet
Photo: Richard Hubert Smith

Boosey & Hawkes Composer News