HK Gruber: Tales from the Vienna Woods staged in Berlin
(September 2016)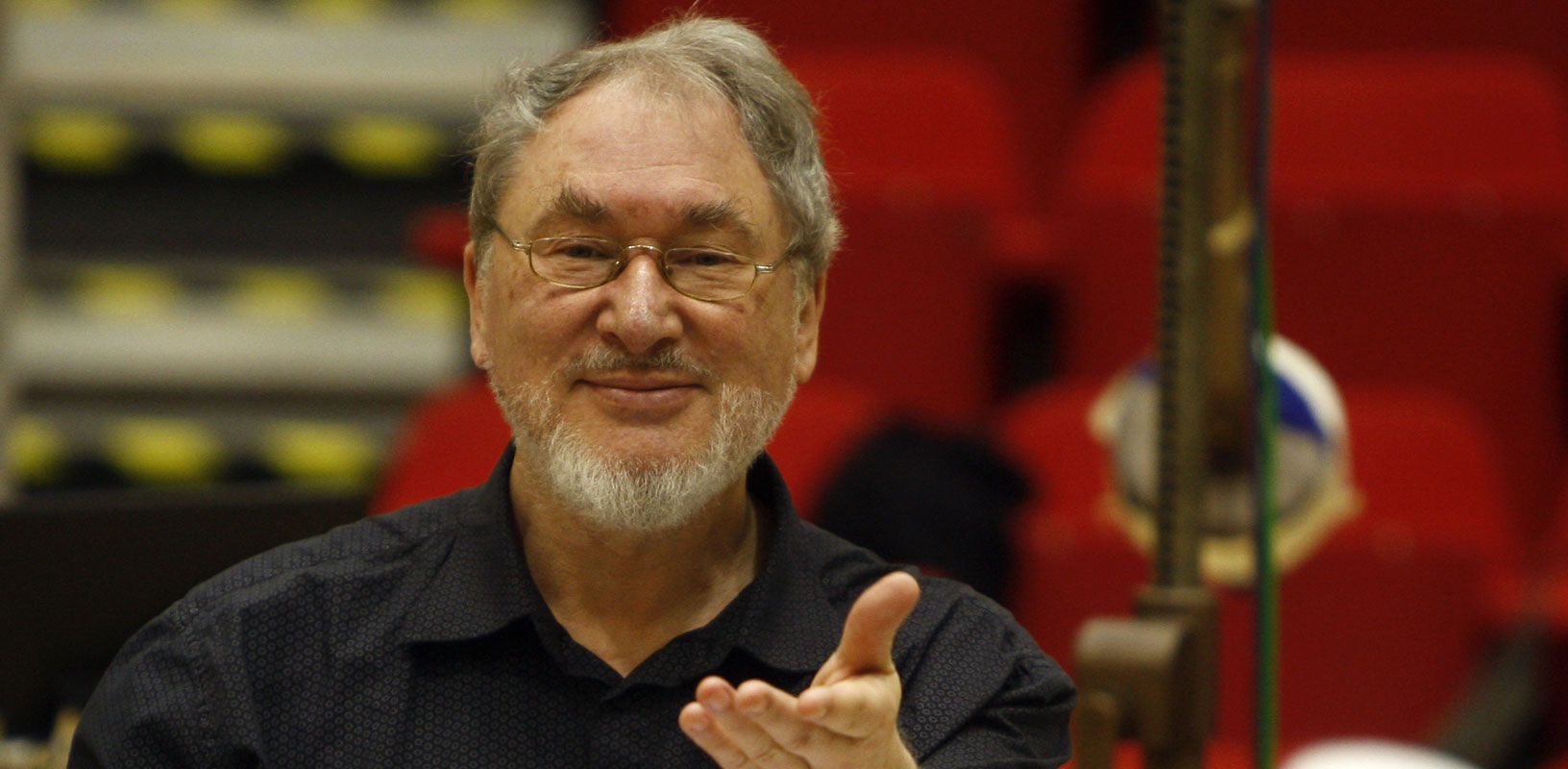 HK Gruber's opera Tales from the Vienna Woods received its first German performances in a new production at the Komische Oper in Berlin in May.
"With this German premiere, the Komische Oper demonstrates the fact that Gruber's Tales from the Vienna Woods belongs in the repertoire…" So wrote the Berlin Morgenpost reviewing the first German staging of HK Gruber's opera, based on Horváth's classic bitter-sweet drama of social turmoil in the late-1920s Geschichten aus dem Wiener Wald. The new Berlin production by Michal Zadara followed the premiere staging seen at the Bregenz Festival and Theater an der Wien and a second German production is already scheduled at the Theater Hagen next June.

"Gruber has created a musically multicoloured, shimmering opera, and enriched it with quotations echoing Viennese music, Alban Berg and Richard Strauss, songs and cabaret of the 1920s. The premiere at the Bregenz Festival was a huge success, and this was repeated at the Komische Oper Berlin."
Opernnetz

"Gruber can do everything from fugue to cluster – and uses it for works which are without parallel in their variety and their wit. But above all he dares to write great melodies to match great feelings. Such as for Marianne, whose cantilenas of longing and despair tug right at our heartstrings… It is terrific how the blissful Straussian waltz dissolves into fragments and wanders, ghost-like, through the parts, how coldly the prepared piano tinkles and how the cabaret band quotes the spirit of Weill."
Morgenpost

"Gruber has created a score from the best that new music can offer… The work is a portrait of how people, although they put up a superhuman fight, can break down forlorn. It is thanks to this most original of Austrian composers, that an opera has been created out of the play, and one of such impressiveness that it deserves to be performed on every operatic stage from New York to Tokyo…"
Neues Deutschland

"Here are the old-established inhabitants who fear for their standard of living and their view of the world, and there are the outsiders or newcomers who rock the boat... The audience understood and applauded loud and hard at the end, especially for the magnificent Cornelia Zink as Marianne, the production team who also earned tremendous applause, and the composer who was present and was cheered…"
Der Neue Merker

"The opera's moving music is as profoundly explosive as the 1931 play."
Concerti

The soundworld created for Tales from the Vienna Woods finds a new context in Gruber's new Piano Concerto for Emmanuel Ax, which takes soloist and orchestra through a series of colourful tableaux. The world premiere is at Lincoln Center on 5 January with Ax joining the New York Philharmonic under Alan Gilbert. The European premiere follows on 16 March with Simon Rattle and the Berlin Philharmonic with future performances by the Stockholm Philharmonic and the Tonhalle Orchester in Zürich.
> Further information on Work: Geschichten aus dem Wiener Wald
Photo: German premiere production of Tales from the Vienna Woods at the Komische Oper (Iko Freese/drama-berlin.de)

Boosey & Hawkes Composer News