Michel van der Aa: Blank Out premiere in Amsterdam
(February 2016)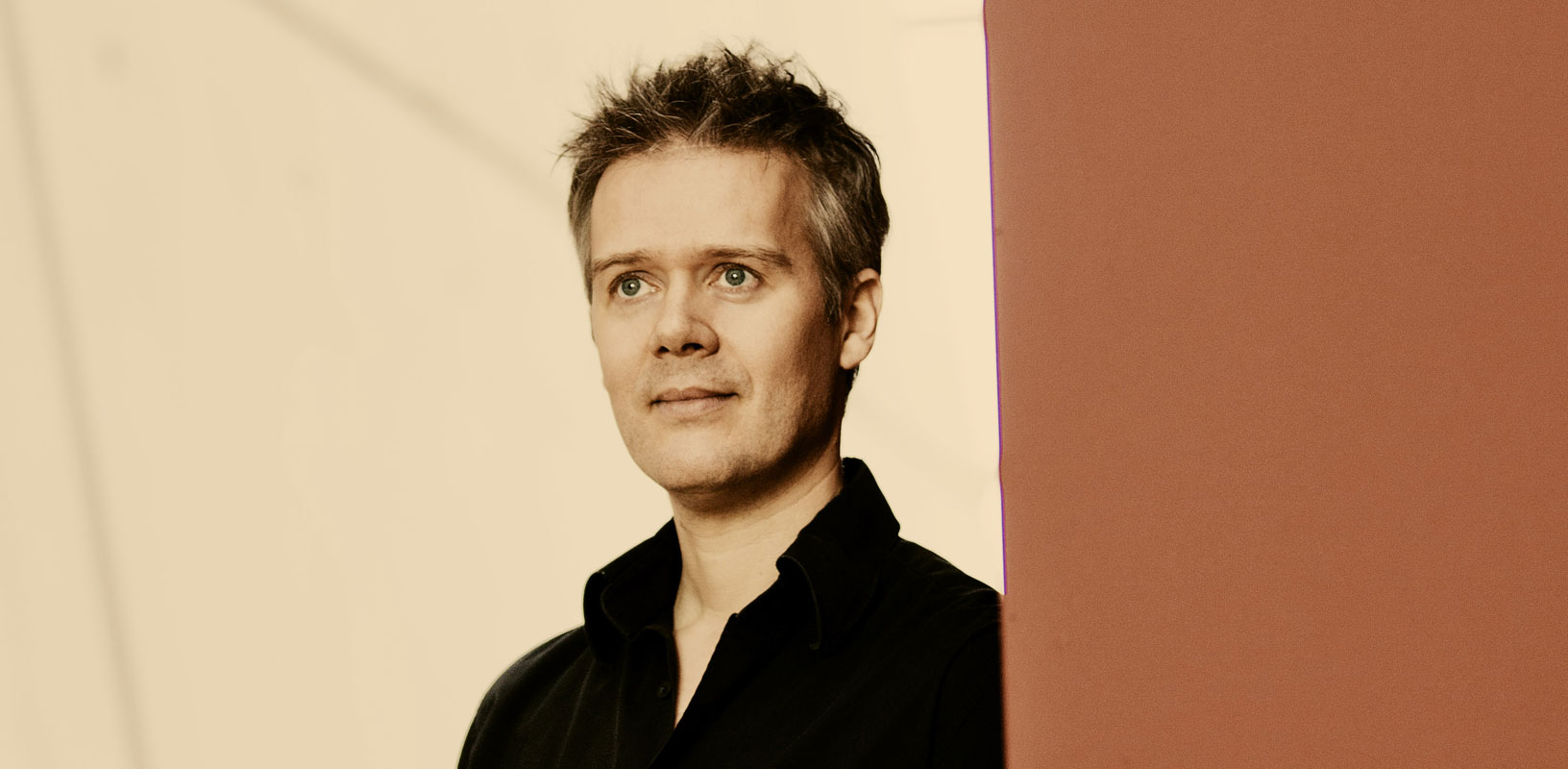 Michel van der Aa's new chamber opera, Blank Out,  premiered in Amsterdam on 20 March, combines music and 3D film to build a powerful inner drama.
<DIR=LTR align="left">Michel van der Aa's Blank Out is premiered in Amsterdam on 20 March, presented by Dutch National Opera as part of the Opera Forward festival. The new stagework sees van der Aa combining the intimacy of One and Up Close with the cutting-edge 3D and interactive film techniques seen in Sunken Garden and Book of Sand.

Blank Out calls for compact forces making it ideal for practical staging and touring: soprano Miah Persson is the solo live performer on stage, while baritone Roderick Williams appears on film, with accompaniment provided by a soundtrack combining voices of the Netherlands Chamber Choir with electronics.

The composer describes how the inner drama is revealed as the opera progresses: "At the start of Blank Out we see a woman alone on the stage, her disjointed utterances accumulating as she struggles to remember the traumatic turning point in her life. We are drawn into her grief and the abstract setting takes on physical form, as she moves the audience through the rooms of a house near the sea.

"In the second part of the piece we see a man on screen who is closely linked to the drama. The perspective shifts towards him and we realise he inhabits the same house. Interaction between man and woman gathers momentum until their singing and movements become fused. As we move closer to the truth we are left with questions about who to believe. In musical terms I have woven three strands into the score: abstract moments centred on the electronic backcloth, more direct dramatic writing closer to operatic style, and pulsing material which provides rhythmic emphasis.

"More than half of the text of Blank Out sets poetry by the remarkable South African writer Ingrid Jonker, who I first read over 20 years ago and have long wanted to feature in a stagework. The more I researched about her life and poetry, the more I realised she offered deep insights into many of my main creative themes such as psychological trauma, memory, mirrors, alter-egos."

Following its Amsterdam run at the Muziekgebouw, Blank Out's touring plans include the Teatro dell'Opera in Rome in May 2016 and the Lucerne Festival in summer 2017. Van der Aa's theatrical exploration of the poetry of Fernando Pessoa, The Book of Disquiet, receives its UK premiere on 24 February at the Coronet Theatre with the London Sinfonietta. This new English version starring actor Samuel West was also staged last month by Peak Performances at Montclair State University in the USA.
> Further information on Work: Blank Out
Roderick Williams on film in Blank Out (Photo: Joost Riedijk)

Boosey & Hawkes Composer News