Michel van der Aa: festival feature in Trondheim
(July 2018)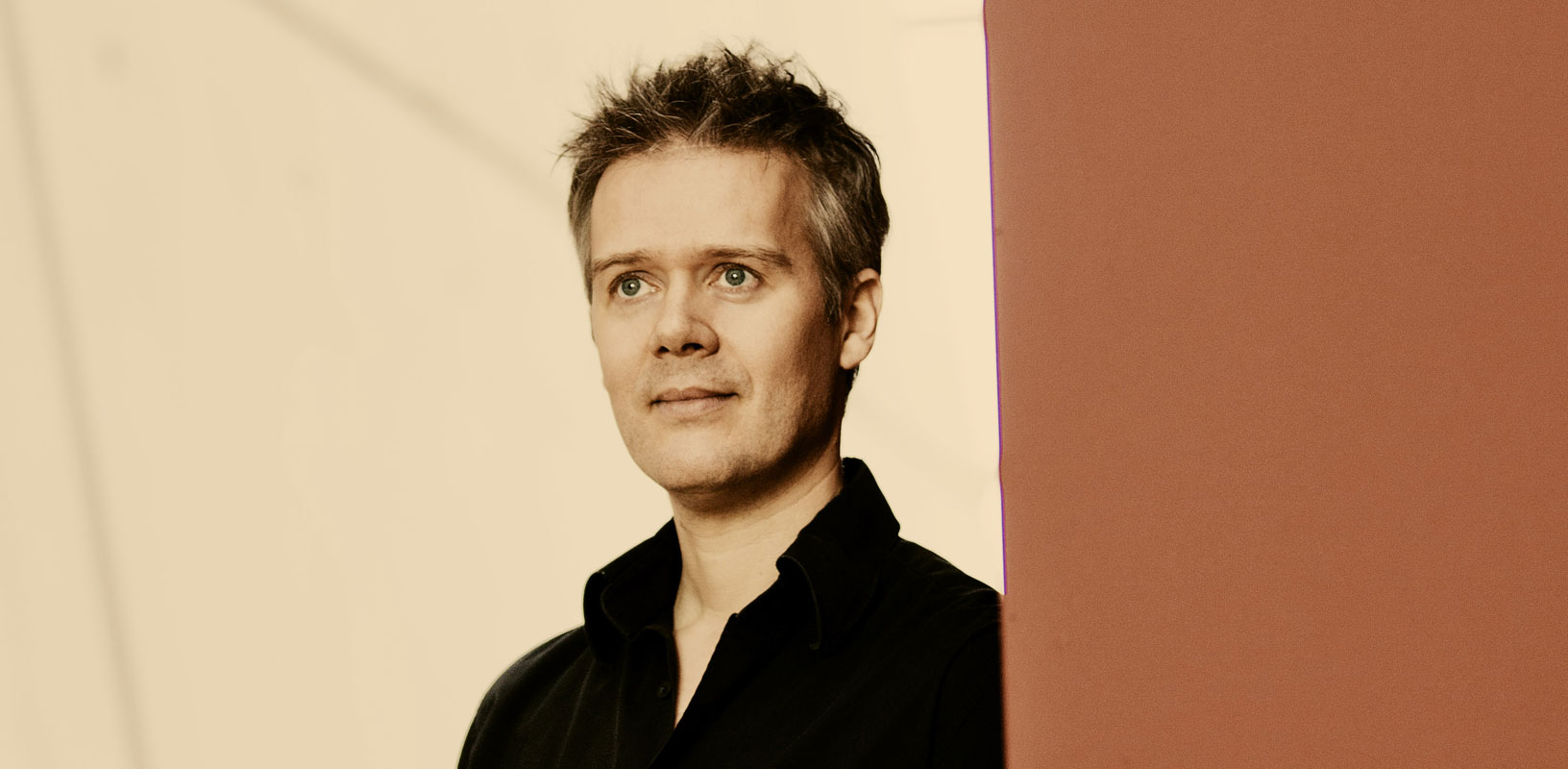 The music of Michel van der Aa takes centre stage at the Trondheim Chamber Music Festival in September, with nine works including the Scandinavian premiere of his 3D opera Blank Out starring Miah Persson and Roderick Williams.
The Trondheim Chamber Music Festival (24-30 September) plays host to a major focus on the music of Michel van der Aa, including the first Scandinavian staging of Blank Out featuring Miah Persson and Roderick Williams. This remarkable 3D opera has been travelling widely since its premiere in Amsterdam in 2016, visiting the Fast Forward Festival in Rome, Beijing Festival, Musica Nova Festival in Helsinki, Kunstfestspiele Herrenhausen in Hannover, the Lucerne Festival  and Park Avenue Armory in New York, with its French premiere announced for the 2019 Aix-en-Provence Festival.

A house by the sea is the setting for memories of a tragic drowning told from the twin perspectives of mother and son. Texts by the composer are combined with poetry by South African writer Ingrid Jonker that explore a number of van der Aa's key themes: psychological trauma, the unreliability of memory, mirrors and alter-egos. The drama unfolds as live performance interacts with film (both taped and live) that is projected on a screen onstage. Miah Persson sings live on stage, Roderick Williams sings on film, and the voices of the Netherlands Chamber Choir are heard within the electronic soundtrack.

Two Van der Aa concertos also receive their Norwegian premieres in Trondheim. His Grawemeyer Award-winning work for cello, string orchestra and film, Up Close, features Fredrik Schøyen Sjølin as soloist with the Trondheim Soloists led by Geir Inge Lotsberg. Kari Kriikku is the virtuoso soloist in the clarinet concerto Hysteresis with the Trondheim Sinfonietta conducted by Anna-Maria Helsing. Spaces of Blank, scored for mezzo, orchestra and soundtrack and setting texts by Emily Dickinson, Anne Carson and Rozalie Hirs, is performed – as at its premiere – by Christianne Stotijn joined by the Trondheim Symphony Orchestra  and Anna-Maria Helsing.

Other Van der Aa works in Trondheim include Mask for ensemble and soundtrack, the trio For the Time Being, Transit for piano and film, and Memo for violin and portable cassette recorder. For full information visit the Trondheim Chamber Music Festival website.

May 2019 brings the world premiere at Cologne's Eight Bridges festival of Michel van der Aa's new Double Concerto, featuring violinist Patricia Kopatchinskaja and cellist Sol Gabetta. The Royal Concertgebouw Orchestra under Peter Eötvös travels to the Cologne Philharmonie for the premiere followed by a performance at the Concertgebouw in Amsterdam.
> Further information on Work: Blank Out
Photo: Marco Borggreve

Boosey & Hawkes Composer News