Olga Neuwirth: international events for 50th birthday
(September 2018)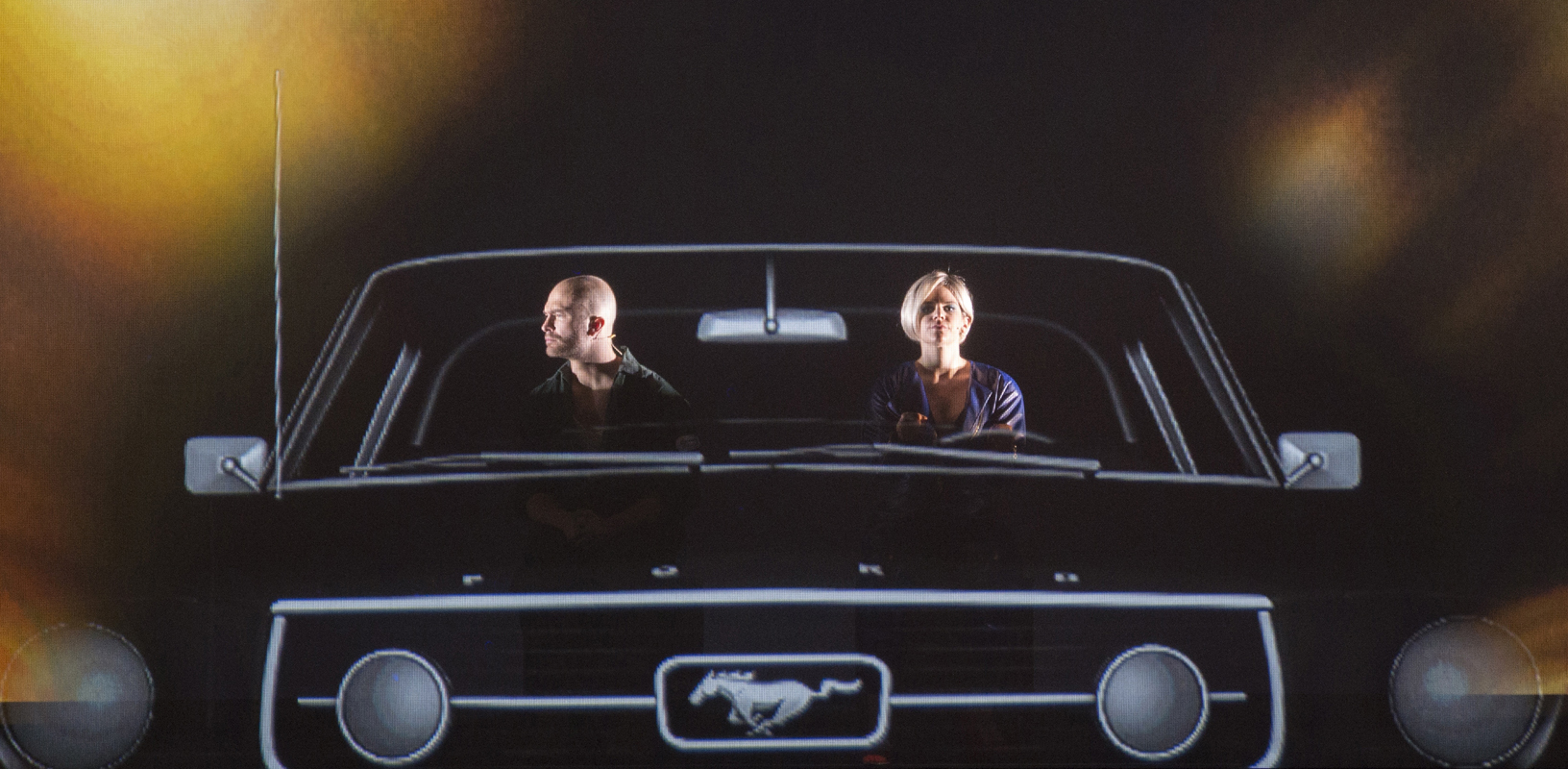 Highlights in Olga Neuwirth's 50th birthday year include the German premiere of Lost Highway presented by Frankfurt Opera and Ensemble Modern.
Austrian composer Olga Neuwirth is enjoying an active diary in her 50th birthday year, with highlights ranging from a residency at the Lucerne Festival to the BBC Proms and portrait series at the Vienna Konzerthaus and Hamburg Elbphilharmonie. Last month brought the German premiere of Lost Highway, her major music theatre work dating from 2003, presented as a collaboration between Frankfurt Opera and Ensemble Modern.

With a libretto by Elfriede Jelinek based on the film script by David Lynch and Barry Gifford, Neuwirth's Lost Highway adds further layers to the dark labyrinth of the cult movie. Karsten Januschke conducted the new staging by Yuval Sharon, with cast including John Brancy, Hugo Armstrong, Elizabeth Reiter and the extraordinary vocal artist David Moss in the role of Mr Eddy. The production featured an enhanced electronic soundtrack, specially reworked for the staging.

Neuwirth created a suite from Lost Highway for six instrumental soloists, ensemble and live electronics which reached its definitive form in 2008. This version will receive its US premiere on 13 October performed by the International Contemporary Ensemble in a special 64 speaker surround sound presentation celebrating the 10th anniversary of EMPAC in New York.

The complete Lost Highway is recorded on Kairos with Klangforum Wien conducted by Johannes Kalitzke. The label is soon to release a new disc containing two major concertante works by Neuwirth: ...miramondo multiplo..., featuring trumpeter Håkan Hardenberger, the Mahler Youth Orchestra and conductor Ingo Metzmacher and Remnants of songs...An Amphigory with violist Antoine Tamestit and the ORF Vienna Radio Symphony Orchestra under Susanna Mälkki.
> Further information on Work: Lost Highway
Olga Neuwirth's Lost Highway staged by Frankfurt Opera

Boosey & Hawkes Composer News