Olga Neuwirth's Lost Highway staged in Frankfurt
(July 2018)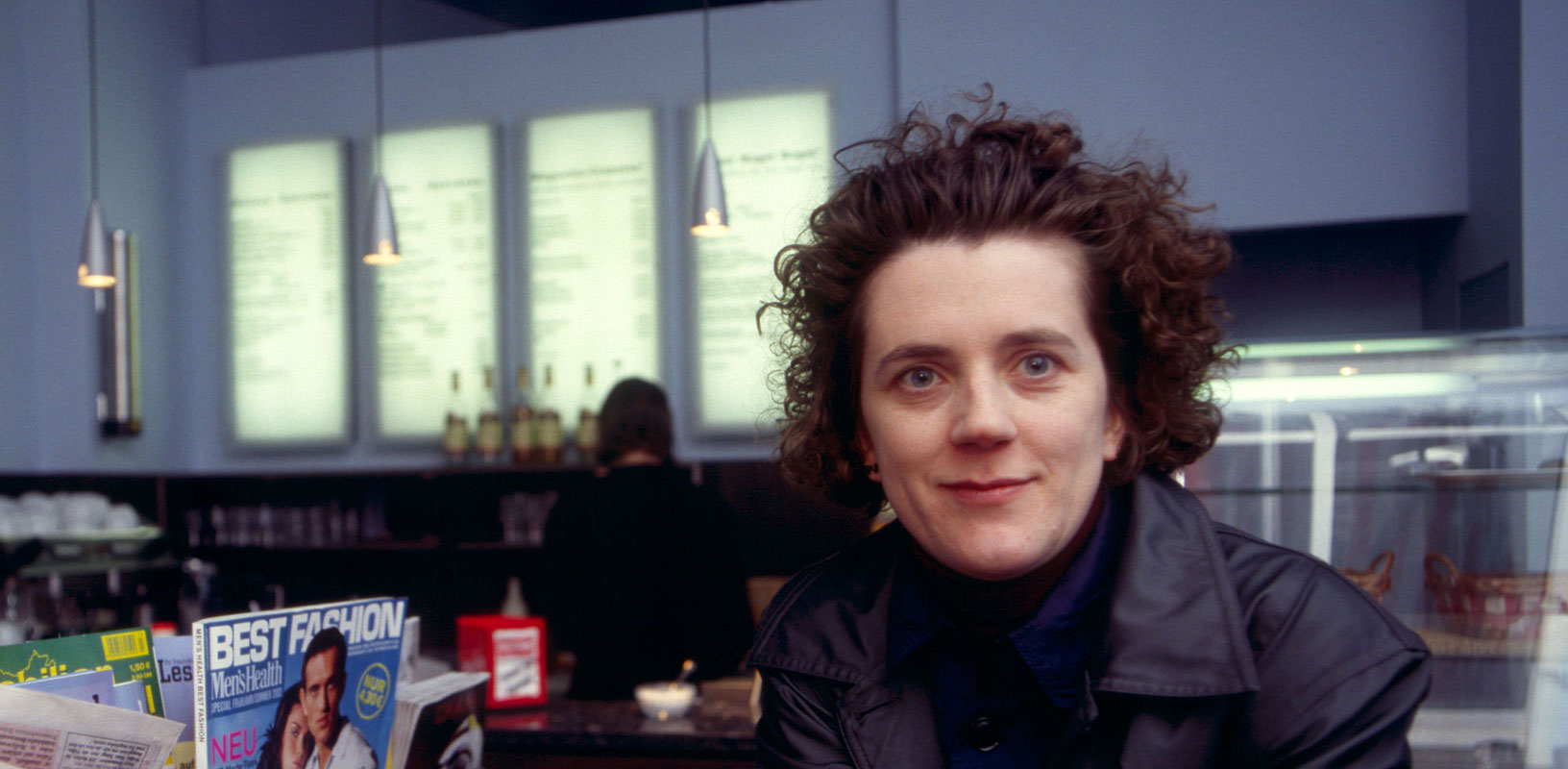 Olga Neuwirth's remarkable music theatre work Lost Highway receives its German premiere in a partnership between Frankfurt Opera and Ensemble Modern, staged by Yuval Sharon in September.
The Bockenheimer tram depot in Frankfurt is the setting for the German premiere of Olga Neuwirth's film noir psychodrama Lost Highway on 12 September, followed by five further performances - one of the major events of the composer's 50th birthday year. Based on the script by David Lynch and Barry Gifford, Neuwirth's 2003 adaptation in collaboration with Elfriede Jelinek adds further layers to the dark labyrinth of the cult movie. Karsten Januschke conducts the new staging by acclaimed director Yuval Sharon, with cast including John Brancy, Hugo Armstrong, Elizabeth Reiter and the extraordinary vocal artist David Moss in the role of Mr Eddy. The production will feature an enhanced electronic soundtrack, specially reworked for the staging.

Olga Neuwirth's linguistic, dramatic and cinematic interests made her the ideal creative artist to reimagine Lost Highway. Her musical language can be perceived as a disturbed search for orientation in a web of possible meanings, paralleling the complexities of David Lynch's film, with its highly original use of colliding narratives defying conventional reality. Neuwirth has described Lynch's film as a "vortex from which nobody can escape... like a world between Kafka, The Wizard of Oz and Francis Bacon!"

Neuwirth adapted the film screenplay by David Lynch and Barry Gifford into a libretto with her frequent theatrical collaborator, the Nobel prize-winning playwright and novelist Elfriede Jelinek. Aware that it would be futile to add to the visual perfection of the film, Neuwirth and Jelinek suggest instead that the video element should capture "one part of the whole as a computer construct" as if the original cinematic images are frozen into screen stills.

Synopsis
Trumpeter Fred Madison becomes increasingly alienated from his own existence. Doubts about his wife's fidelity, about himself, and ultimately about their own true identity lead increasingly to obsessions and to a continuous loss of reality. Ominous videotapes and sinister figures appear and evoke the growing feeling of a horror scenario. Video and reality also intermingle when, finally, Fred, to his own surprise and fright, finds himself with bloody hands in front of his wife's dead body. He is arrested and sentenced for murder. In the death cell a mysterious transformation takes place: Fred changes into a completely different person, the car mechanic Pete Dayton. The second part of this nightmare starts, with augmented speed, but is no less terrifying: like a perpetual whirl, from which no one can escape...

> Visit the Frankfurt Opera website

Following its premiere at the Styrian Autumn festival in Graz, Austria in 2003, Neuwirth's Lost Highway has received staged productions at the Basel Theater, Oberlin College and the Miller Theatre in New York, by English National Opera in London and at Wroclaw Cultural Capital and Warsaw Autumn. The opera can be heard on the award-winning recording by Klangforum Wien on the Kairos label (KAI 0012542).

Olga Neuwirth has created a 25-minute Lost Highway Suite drawn from the opera for six instrumental soloists, ensemble and live electronics. This has been widely performed in its 2008 revised version, including at Festival d'Automne in Paris, the Radialsystem in Berlin, Norwegian Opera, the Arcana Festival in Graz, the Vienna Konzerthaus, the Roxy Club in Prague and the Lucerne Festival.
> Further information on Work: Lost Highway
Photo: Priska Ketterer

Boosey & Hawkes Composer News