for ensemble
Duration: 14'
Scoring
0.0.1.0-1.0.0.0-perc(1):BD/Pedal BD/3tom-t/SD/tam-t/4susp.cym/vib/3tuned gongs(Bflat,B,C1)-pft-strings(1.0.1.1.1)
Abbreviations (PDF)
Publisher
Boosey & Hawkes / Bote & Bock
Territory
This work is available from Boosey & Hawkes for the world.
World Premiere
6/18/2006
Kraftwerk, Heimbach
Sharon Kam, Marie-Luise Neunecker, Hans-Kristian Kjos Sørensen, Antje Weithaas, Hartmut Rhode, Tanja

Composer's Notes
Recollections is, in effect, about aspects of memory, and to some extent about the somewhat misleading and fickle nature of memory, the tricks that it can play on you; making things worse or better, rosier or bleaker than they in fact were at the time. The titles of the 6 movements (being, in order, Essence; Don't Wake Mother; Dead of Night; Relic; Incident and Locket) give some indication of the different forms of reminiscence that each short piece tries to evoke. Essence features a recurring, somewhat nostalgic clarinet motive that eventually conjures a brief, colourful parade of possible memories. Don't Wake Mother and Incident are both fast, scherzo-like movements. In different ways, they both include lots of secretive scampering after dark, the first more innocent, the latter one decidedly more threatening. Dead of Night is reflective, quiet music of collecting one's thoughts. Relic and Locket both represent old and more distant memories, of past times. Relic has an archaic quality with its use of tuned gongs while Locket uses a quotation from a piano piece by Clara Schumann (a Romanza in a minor), representing an artifact found hidden beneath much dust, in an attic perhaps, something that transports one back in time.

© Brett Dean, 2007

Reproduction Rights
This programme note can be reproduced free of charge in concert programmes with a credit to the composer.
Press Quotes
"Top-class chamber music – Dean's setting combines different aspects of memory: memory resonating in a single phrase, momentary shocks or mysterious reverie. He translated into a score how three gong strokes unfold their harmony and colour. The last movement features a quotation from Clara Schumann, held in suspense behind an 'avantgarde' veil – a wonderful artistic device from the composer, whose piece was cheered like a home victory." (Olaf Weiden, Kölnische Rundschau, 19 Jun 2006)

"Dean is a voice of fertile imagination, originality and expressive subtlety. Each of his six brief sections is ingeniously constructed for winds, strings, percussion and piano. Swirls of color pass in patterned array, while the final movement weaves a microtonal haze around a Clara Schumann piano piece, to wonderfully surreal effect. Recollections is a terrific score that goes by all too quickly." (John von Rhein, Chicago Tribune, 14 Jan 2009)
Recommended Recording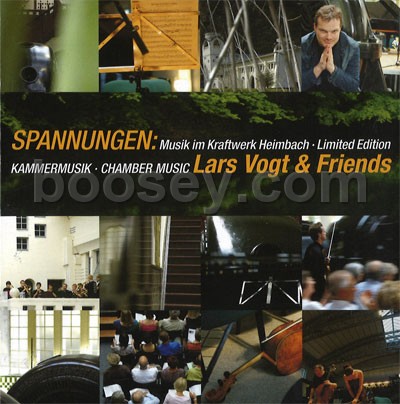 Festival Spannungen, Heimbach 2006 (live recoding)
Deutschlandradio / Avi 8553100