for ensemble
Duration: 16'
Scoring
fl.cl-harp-2vln.vla.vlc
Abbreviations (PDF)
Publisher
Boosey & Hawkes (Hendon Music)
Territory
This work is available from Boosey & Hawkes for the world.
Availability
World Premiere
12/6/1996
Alice Tully Hall, New York, NY
Chamber Music Society of Lincoln Center
Composer's Notes
Compline was composed in 1996 for the Chamber Music Society of Lincoln Center via an award from the Koussevitzky Music Foundation in the Library of Congress; it is dedicated to the memory of Serge and Natalie Koussevitzky. Composed for a septet consisting of flute, clarinet, harp and string quartet, it is scored for the same instrumental combination as Ravel's Introduction and Allegro.

The title refers to the seventh (and final) canonical hour in the Catholic church. As a result, some may conclude that it is a religious work. However, what religiosity Compline may contain is more observational that participatory, reminiscent perhaps of various scores by Respighi in which religious elements are included. For me, Compline is first and foremost a souvenir of my 1989 trip to Rome, a city I fell in love with instantly and that is, of course, dominated by the twin cultures of the ancient Roman Empire and the Roman Catholic church. In Compline, as in Rome itself, the sound of bells is never far away.

The work is in four connected sections—fast-slow-fast-slow—with the second fast section functioning as a developed continuation of the first. The first three sections all rely heavily upon variation techniques, with the fourth serving as something of a recapitulation. Unlike the majority of other works I composed in the half dozen years before it, Compline does not concern itself with death but rather with light. In this it perhaps augurs a change in my musical outlook.

— Christopher Rouse

Reproduction Rights:
This program note may be reproduced free of charge in concert programs with a credit to the composer.
Subjects
Recommended Recording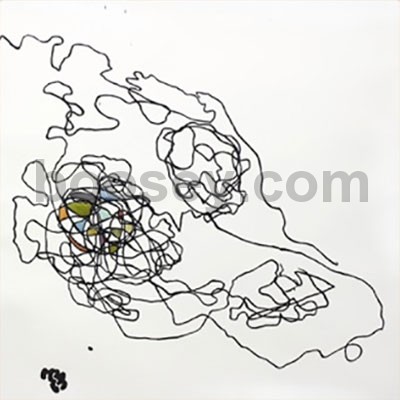 Calder Quartet/Sivan Magen/
Daniel Alexander/Alicia Lee
EOne Music
Buy the digital recording from Amazon
Links