A Celebration of some 100 x 150 notes
(1986)
(first part of the orchestral triptych Three Occasions)
Duration: 3'
Scoring
2.picc.2.corA.2.bcl.2.dbn-4.3.3.1-timp.perc(1):glsp/vib-pft(=cel)-
strings(16.14.12.10.8)
Abbreviations (PDF)
Publisher
Boosey & Hawkes (Hendon Music)
Territory
This work is available from Boosey & Hawkes for the world.
Availability
World Premiere
4/10/1987
Jones Hall, Houston, Texas
Houston Symphony Orchestra / Sergiu Comissiona
Programme Note
The first movement of Three Occasions for Orchestra, Celebration of Some 100 × 150 Notes is a carnival in sound, written at the behest of the Houston Symphony to mark the 150th anniversary of the state of Texas.

— Paul Griffiths

Reproduction Rights:
This program note can be reproduced free of charge in concert programs with a credit to the author.
Recommended Recording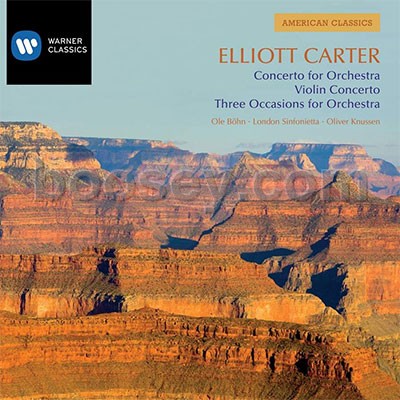 London Sinfonietta/Oliver Knussen
Warner Classics 2066292