for string trio
Duration: 7'
Publisher
Boosey & Hawkes (Hendon Music)
Territory
This work is available from Boosey & Hawkes for the world.
World Premiere
12/8/2011
92nd Street Y, New York, NY
Rolf Schulte, violin / Richard O'Neill, viola / Fred Sherry, cello /

Composer's Notes
In planning to compose this string trio I realized that the viola had a more somber sound than the more brilliant violin and cello. While held like the violin, it is somewhat larger which forces the fingers that stop the strings to reach further for high notes. Therefore, I felt that I would make the viola have its own voice and be the most prominent member of the ensemble. The work is dedicated to Rolf Schulte, Richard O'Neill and Fred Sherry.

It was composed in May, 2011.

— Elliott Carter

Reproduction Rights:
This program note may be reproduced free of charge in concert programs with a credit to the composer.
Press Quotes
"...a dramatic and satisfying work."
— Charles Rosen, New York Review of Books
Recommended Recording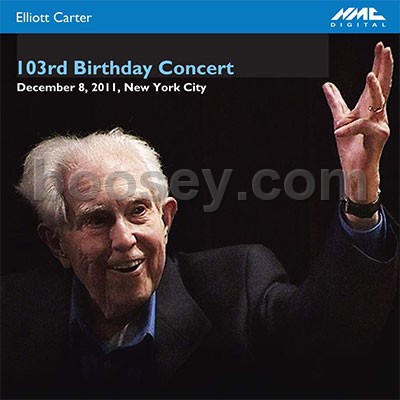 Rolf Shulte/Richard O'Neill/Fred Sherry
NMC D193