for chorus (SSATBB) and organ
Duration: 8'
Abbreviations (PDF)
Publisher
Boosey & Hawkes
Territory
This work is available from Boosey & Hawkes for the world.
Availability
World Premiere
7/2/1983
Cathedral, Norwich
Choir of Norwich Cathedral
Repertoire Note
Choral level of difficulty: 4 (5 greatest)
With this work we delve back into MacMillan's early career when he was carving out a niche for himself and entering competitions to help establish his name. In 1981 the enterprising Michael Nicholas, organist of Norwich Cathedral, had founded a Festival of Contemporary Church Music, and it was in the second of these festivals, two years later, that a composition competition was held and it was this work which was the winner. The prize money was used to pay for his honeymoon!
The text is familiar through the popular setting by Monteverdi. As ever, MacMillan ploughs his own highly original furrow and we see early appearances of traits which will be developed in later works, particularly Cantos Sagrados with its punctuating organ chords in its first movement. Here, the basses set up something of an ostinato figure which underpins a highly contrapuntal interplay of parts above, some mimicking the basses and some going in the other direction. The central, contrasting section (Jecundus homo) is gentle and chordal with a lyrical soprano solo overtopping everything. Drama returns, and we see the men shouting a rising figure in approximate pitches (the gnashing of teeth). The Gloria picks up the opening bass ostinato figure to which the whole choir responds contrapuntally. The ending is uncompromising.
The scoring is for SSATBB with soprano solo and organ. Not a piece for the faint-hearted but certainly manageable by good choirs looking for a piece which works well in concert and is not as often heard as it should be. It is certainly worth careful investigation.
Repertoire Note by Paul Spicer
Recommended Recording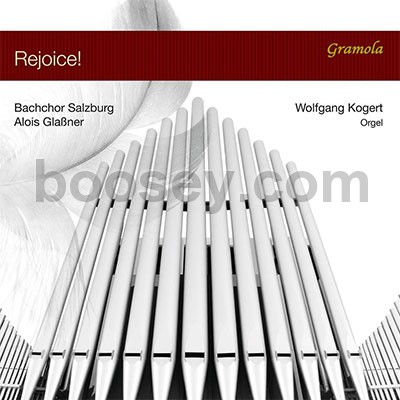 Wolfgang Kogert/Salzburg Bach Choir/Alois Glassner
Gramola GRAM99156
Buy the digital recording from Amazon