Publisher
Boosey & Hawkes
Territory
This work is available from Boosey & Hawkes for the world.
Availability
World Premiere
11/26/1991
Art Gallery, Huddersfield
Chione Oboe Trio
Composer's Notes
The piece begins with a slowly falling scale of seven notes, thrown from one player to another, repeated nine times and embellished with ornamental flurries which outline a gradually evolving harmonic pattern. The repetitive nature of the music is like a peal of bells or some other kind of evocation. Eventually the music breaks out of this cyclic inevitability and heads into a faster dance-like material which in turn develops its own ritualistic recurrences.
This piece was commissioned by the Huddersfield Contemporary Music Festival for the Chione Oboe Trio with funds provided by Yorkshire and Humberside Arts.
James MacMillan
Reproduction Rights
This programme note can be reproduced free of charge in concert programmes with a credit to the composer
Recommended Recording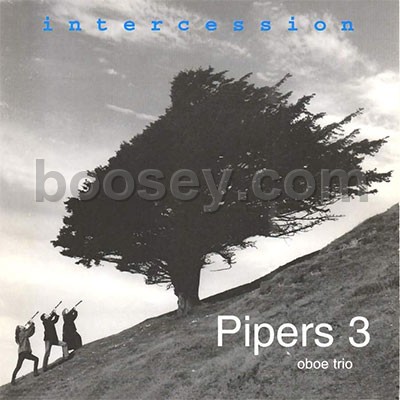 Julian West/Mark Baigent/Jessica Mogridge
Oboe Classics CC2308
Buy the digital recording from Amazon