Moments of Vision
op. 58
(1984)
cycle for speaker and four players
Duration: 20'
Music Text
Virginia Woolf, Walter Pater, Rilke, Siegfried Sassoon (E)
Scoring
narrator-vln.vlc-perc-pft
Abbreviations (PDF)
Publisher
Boosey & Hawkes
Territory
This work is available from Boosey & Hawkes for the world.
Availability
Composer's Notes
This work originated when I heard Peter Pears reading with consummate artistry at the 1983 Aldeburgh Festival. The idea of a piece of music with him as speaker was instantaneous; but to find the right texts and shape them into a cycle was hard, and the music was only written early in 1984.
The medium is both attractive and perilous. There is the liberation of using words one loves but could never imagine being sung; but also the difficulty of fusing spoken rhythm and sound – let alone sense! – into the far more specific pitches and rhythms of music. The result is necessarily experimental (but one tries to set up experiments likely to succeed!) .
The title comes from Thomas Hardy. The text itself is a compilation from several authors worked together to make a picture of adult experience ramifying on and outwards from a few memorable sources to its inevitable end.
Robin Holloway, April 1984
Reproduction Rights
This programme note can be reproduced free of charge in concert programmes with a credit to the composer
Subjects
Recommended Recording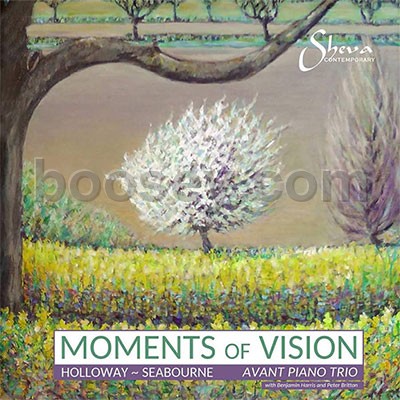 Avant Trio / Benjamin Harris / Peter Britton
Sheva Contemporary SH271CD
Links