Werke von Brett Dean in München, Hamburg und London
(January 2023)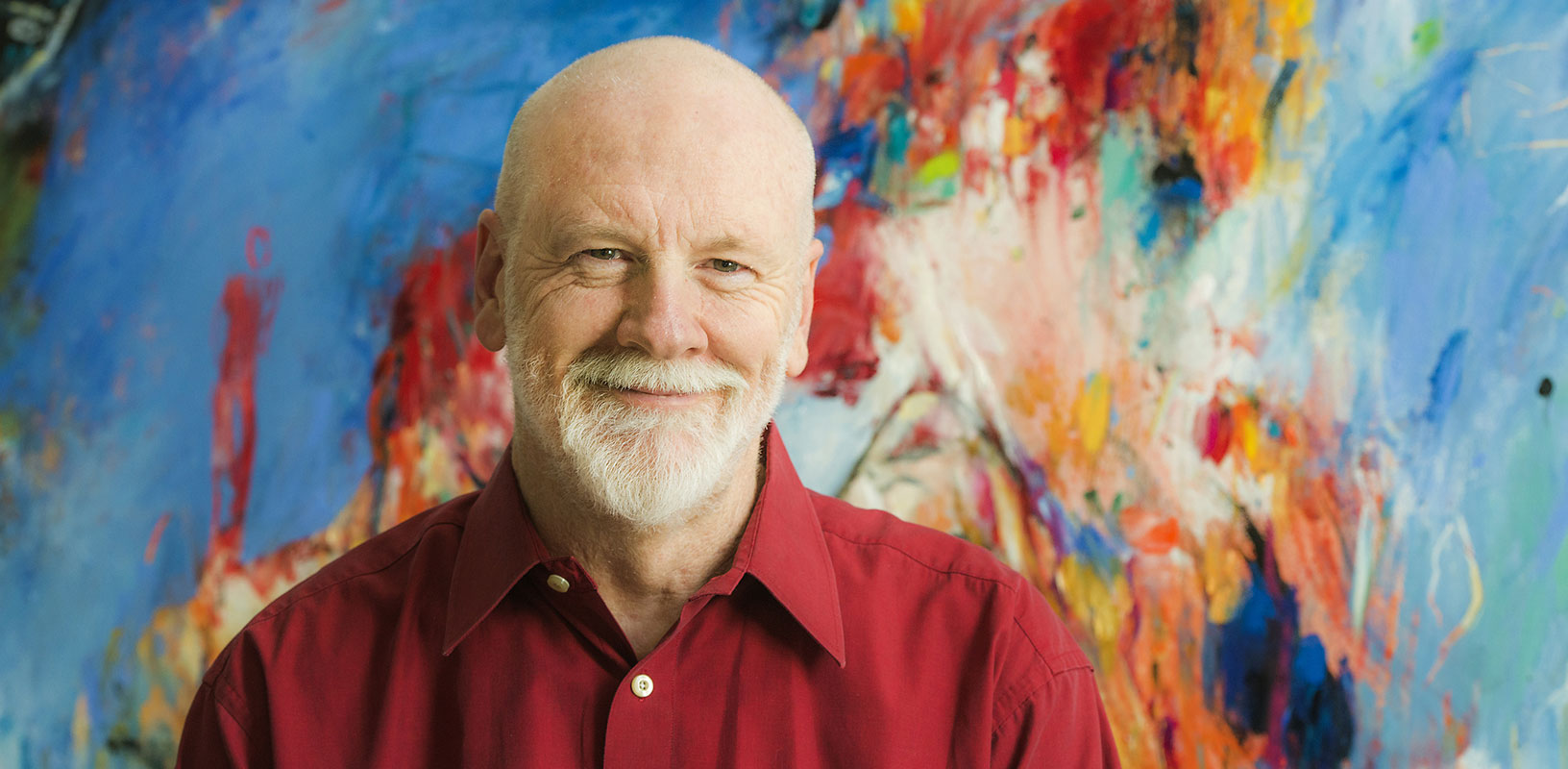 Mit dem Auftragswerk Nocturnes and Night Rides von Brett Dean begeht das Bayerische Staatsorchester am 9. Januar seinen 500. Geburtstag. Abgerundet wird das Jubiläum zudem mit einer Münchener Neuproduktion von Deans Oper Hamlet. In London und Hamburg erleben in den kommenden Monaten zwei weitere Werke des australischen Komponisten ihre Ur- bzw. Deutsche Erstaufführung.
Es ist eines der ältesten Orchester der Welt: Seit 500 Jahren prägt das Bayerische Staatsorchester die nationale wie internationale Musikwelt und hat in seiner Geschichte etliche, heute bedeutende Kompositionen uraufgeführt, darunter etwa, auf der Opernbühne, Richard Wagners Tristan und Isolde oder Unsuk Chins Alice in Wonderland. Auch zu seinem runden Geburtstag hebt das Münchener Orchester dieser Tage ein neues Werk aus der Taufe, das eigens für diesen Anlass von Brett Dean geschrieben worden ist.
Unter der Leitung von Generalmusikdirektor Vladimir Jurowski präsentiert das Bayerische Staatsorchester am 9. Januar im Münchener Nationaltheater Deans neuen Wurf Nocturnes and Night Rides, den dieser dem Orchester als Auftragswerk auf den Leib geschrieben hat. Der australische Komponist bemerkt zu seinem neuen Werk:
"Die Nacht hat schon immer eine besondere Faszination auf mich ausgeübt. Als ich mich in den 1990er-Jahren immer mehr dem Komponieren zu widmen begann und es schließlich zum Kern meiner musikalischen Arbeit wurde, wurde mir mehr und mehr bewusst, wie fruchtbar sich nächtliche Gedanken auf meine eigenen kreativen Prozesse auswirken.
'Nächtliche' Werke nehmen daher seit jeher einen wichtigen Platz in meinem Schaffen ein – angefangen bei meinem ersten großen Kammermusikwerk, Night Window, aus dem Jahr 1993 bis hin zu Notturno Inquieto, das 2018 von den Berliner Philharmonikern in Auftrag gegeben wurde und in modifizierter Form auch eine Rolle in dem neuen Werk, Nocturnes and Night Rides, einnimmt.
Einerseits ist es das magische Gefühl der nächtlichen Stille, das mein komponierendes Ich so verlockend findet; ein Zeit-Raum im Tagesverlauf, in dem sich klangliche Gedanken freier entfalten können, unbelastet von den Verpflichtungen und Störungen des Tages. Andererseits ist die Nacht auch eine Zeit, die andere mögliche Ichs in Bewegung setzt. Tagsüber geht man einkaufen, macht Besorgungen, bezahlt Rechnungen. Nachts ist die Zeit des Grübelns und Nachdenkens ebenso wie der Live-Musik und des Theaters, der Geselligkeit und des Feierns. Daher sind nicht alle meine 'Nachtmusiken' ruhig und gelassen; ganz im Gegenteil, wie man in diesem neuen Werk hören wird. Es besteht aus fünf Sätzen, die in drei Teilen gruppiert sind und die eine Vielzahl von Energiebereichen präsentieren, von Kontemplation und Träumen bis hin zu Tanz und Gefahr."
Noch ein weiteres Werk von Brett Dean findet im Rahmen des orchestralen Jubiläumsjahres in München seinen Weg an die Öffentlichkeit: Im Juni feiert eine neue Produktion von Deans Oper Hamlet Premiere im Nationaltheater. Bereits die Uraufführung beim Glyndebourne Festival 2017 hatte der Münchener Generalmusikdirektor bestritten. Publikum und Fachpresse waren begeistert von Deans Neuinterpretation des Shakespeare-Dramas, das Librettist Matthew Jocelyn meisterlich für diesen Zweck neu eingerichtet hatte. Nun bringt Jurowski Deans Hamlet auch nach München. Die neue Auflage wird von Uraufführungsregisseur Neil Armfield realisiert und ist ab 26. Juni insgesamt acht Mal zu erleben.
> zur Neuinszenierung in München
*

Bereits im Februar erklingt – in Hamburg – die Deutsche Erstaufführung von Brett Deans "Evolutionskantate" In This Brief Moment, die erst im vergangenen September in Birmingham uraufgeführt wurde. Ausgehend von Charles Darwins Der Ursprung der Arten, präsentiert Dean in diesem großen chorsymphonischen Werk eine "alternative Sicht auf die biblische Vorstellung vom Weltenbeginn, wie sie beispielsweise in Haydns Schöpfung gefeiert wird". Im Rahmen des neuen Festivals "Elbphilharmonie Visions" bringt Alan Gilbert in dieser zehntägigen Biennale das Werk am 2. Februar aufs Podium des Konzerthauses im Hamburger Hafen. Mit dem NDR Elbphilharmonie Orchester konzertieren der Prager Philharmonische Chor und die Solist*innen Siobhan Stagg und Patrick Terry.
Eine weitere Dean-Uraufführung bestreitet das London Philharmonic Orchestra, wo der Australier in der laufenden Saison als Composer-in-Residence fungiert. Unter Leitung von Chefdirigent Edward Gardner erklingt in der Londoner Royal Festival Hall Ende April erstmals das Auftragswerk In spe contra spem. Im Zentrum der Komposition für zwei Soprane und Orchester steht eine (hypothetische) Konfrontation zwischen der schottischen Königin Mary Stuart und Elizabeth Tudor als Königin von England. Die Beziehung der beiden Frauen hat Kreative immer wieder zu Werken inspiriert. Derzeit arbeitet Dean an einer Oper über die beiden Königinnen. In spe contra spem entstand in diesem Themenumfeld und wirft ein eindrucksvolles Schlaglicht auf zwei polarisierende Frauengestalten der Geschichte. Mit den Sängerinnen Elsa Dreisig und Emma Bell übernehmen zwei herausragende Sopranistinnen ihrer Generation am 26. April die Soli.
> Further information on Work: Nocturnes and Night Rides
Photo: Bettina Stoess

Boosey & Hawkes Composer News