2021/22 Highlights from Boosey & Hawkes London
(August 2021)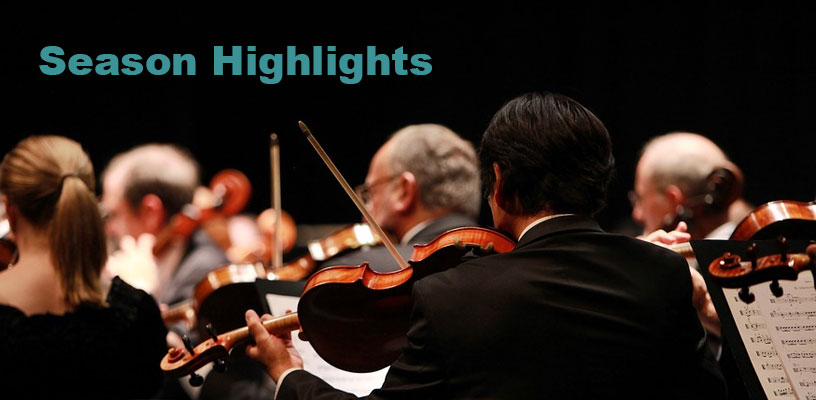 The coming season welcomes a return to live performance with an extensive collection of new and recent works by Boosey & Hawkes composers. 2021/22 brings celebrations for Steve Reich's 85th birthday (3 October), Sofia Gubaidulina's 90th (24 October) and John Adams's 75th (15 February).
Here are highlights selected by Boosey & Hawkes in London taking place in autumn 2021 and beyond in Europe, Asia and Australasia. Many have been postponed and rescheduled due to the COVID crisis, with organisations demonstrating their strong commitment to new music. For season highlights taking place in North, South and Latin America, click here.
31 August – 19 September, Berlin
Igor Stravinsky  50th anniversary festival
Celebrations in honour of the 50th anniversary of Stravinsky's death continue with a major series at Musikfest Berlin. 12 programmes embrace all periods of the composer's output, featuring the Berlin Philharmonic, RSO Berlin, German Symphony Orchestra and visits by the Royal Concertgebouw Orchestra, Mahler Chamber Orchestra and Les Siècles, with a starry list of conductors including Daniel Harding, George Benjamin, Vladimir Jurowski, Philippe Herreweghe, François-Xavier Roth, Kirill Petrenko and Robin Ticciati. Stravinsky's Requiem Canticles is due to receive a remarkable performance in its native city of Venice on 16 September, with a vocal ensemble joined by Acousmonium (an orchestra of 60 column loudspeakers) at the Basilica Santi Giovanni e Paolo.
> Festival info
1 September, Hamburg
Mark-Anthony Turnage  Time Flies (world premiere)
The autumn brings three major premieres by Mark-Anthony Turnage, stored up for performance during the pandemic. Time Flies opens the new Hamburg concert season with the NDR Elbphilharmonie Orchestra conducted by Alan Gilbert. The city sits at the centre of a triptych of movements, together with London and Tokyo, reflecting the work's composition in the age of international air travel before COVID. Turnage returns to Birmingham on 30 September for the premiere of his orchestral opener Go For It, composed for the City of Birmingham Symphony Orchestra's centenary. The composer's twin loves of music and football are combined in Up for Grabs, a celebration of a famous Arsenal victory, premiered at the Barbican in London on 5 November with the BBC Symphony Orchestra joined by leading jazz soloists.
> Concert info (Time Flies)
> Concert info (Go For It)
> Concert info (Up for Grabs)
5 September, London
Grace-Evangeline Mason  The Imagined Forest (world premiere)
The BBC Proms plays host to the premiere of Grace-Evangeline Mason's first work under her new Boosey & Hawkes publishing contract. The Imagined Forest is given its first performance by the Royal Liverpool Philharmonic Orchestra under its new Chief Conductor Domingo Hindoyan. Mason's work is inspired by the installations of Berlin-based artist Clare Celeste Börsch, creating an aural journey through an imagined space. The RLPO gives a second performance in its home city next February.
> Concert info
7 September, London
Unsuk Chin  subito con forza (UK premiere)
Unsuk Chin's Beethoven-inspired concert-opener subito con forza receives its UK premiere at the BBC Proms in London with the Hallé Orchestra conducted by Mark Elder. Across its six minutes the work is rich in contrasts, emulating Beethoven's switching from volcanic eruptions to extreme serenity. 20 performances of the work have been programmed since its premiere last September, including premieres in 2021/22 in Italy, the USA, Norway, Luxembourg, Germany and Austria. Other highlights this season include the French premiere of Chin's concerto for orchestra, SPIRA, by the Orchestre de Paris under Klaus Mäkelä (15 September) and a tour of her new Gran Cadenza by Anne-Sophie Mutter and Ye-Eun Choi (21 October – 17 November). First performances of Chin's Violin Concerto No.2 (Shards of Silence), written for Leonidas Kavakos and commissioned by the London Symphony Orchestra, Boston Symphony Orchestra and Leipzig Gewandhaus Orchestra, are due to be announced for the New Year.
> Concert info
9/16 September, Utrecht/Amsterdam
Oscar Bettison  The Light of Lesser Days (world premiere)
Dutch first performances of Oscar Bettison's new chamber opera The Light of Lesser Days feature singers Katrien Baerts and Barbara Kozelj with the Asko|Schönberg Ensemble conducted by Clark Rundell. Two characters locked in a room take trips of the imagination prompted by Werner's Nomenclature of Colours. The British/American composer has a long association with the Dutch music scene, following his years studying with Louis Andriessen and Martijn Padding in The Hague. This summer has brought the first live performance in New York of Bettison's latest ensemble piece La Arqueología del Neón, a musical study echoing the afterglow of artificial lighting, and September sees the release of a new recording of Presence of Absence by Ensemble Klang.
> Concert info
16-18 September, Gothenburg
Claude Vivier  Wo bist du Licht! (Swedish premiere)
Barbara Hannigan conducts delayed performances with the Gothenburg Symphony of Vivier's remarkable late score for mezzo, percussion, strings and tape, Wo bist du Licht! The work describes a spiritual search for light in the world's darkness and has enjoyed an international resurgence of interest since a major revival at the Ruhr Triennale in 2009. The Gothenburg programme also includes the composer's classic Lonely Child with soprano Aphrodite Patoulidou. Next spring brings a performance of Vivier's orchestral work Orion at the Elbphilharmonie in Hamburg (10 May).
> Concert info
24 September, London
Mark Simpson  new work for horn and piano (world premiere)
An ECHO tour sees Mark Simpson's new work for hornist Ben Goldscheider travelling internationally this autumn with a selection of leading accompanists. The premiere at LSO St Luke's is followed by concert halls including the Cologne Philharmonie (24 October), the Musikverein in Vienna (8 November), the Concertgebouw in Amsterdam (17 November) and Müpa in Budapest (20 November). The New Year brings the US premiere of Simpson's recent Violin Concerto with Nicola Benedetti and the Cincinnati Symphony under Louis Langrée (14/15 January).
> Concert info
28 September, Salzburg
Iris ter Schiphorst  Undine geht! (world premiere)
Ingeborg Bachmann's celebrated short story Undine geht, telling of a woman from the sea who grapples with her own existence, provides the source material for Iris ter Schiphorst's new chamber opera. The 25-minute monodrama for actress, singing cellist, singer, ensemble and electronics was commissioned by the Salzburg Festival for its Klang21 Pocket Opera series, funded by the Siemens Foundation. This season brings further performances of ter Schiphorst's children's opera The Goose Girl at the Hannover Staatsoper (opening 26 September).
> Opera info
29 September, Tokyo
Osvaldo Golijov  Azul (Japanese premiere)
Golijov's contemplative cello concerto Azul, observing the earth from beneath and beyond the blue firmament, receives its first Japanese performance at Suntory Hall in Tokyo with soloist Dai Miyata and the Yomiuri Nippon Symphony Orchestra conducted by Ilan Volkov. Following its premiere and release on record, Golijov's Falling Out of Time is performed by the Silk Road Ensemble at Carnegie Hall in New York next spring (6 May).
> Concert info
1/3/4/5/8 October, Amsterdam
Michel van der Aa  Upload (Dutch premiere)
Premiered at the Bregenz Festival in July, Michel van der Aa's acclaimed new film opera receives its first performances in his home city of Amsterdam presented by Dutch National Opera. This multi-media exploration of how technology could guarantee digital immortality features singers Julia Bullock and Roderick Williams with Ensemble Musikfabrik conducted by Otto Tausk. Upload receives further performances at the Park Avenue Armory in New York and Cologne Opera in future seasons, and an all-film version of the opera is now available for streaming by Medici TV subscribers (except USA).
> Opera info
16 October, Amsterdam
Steve Reich  Traveler's Prayer (world premiere)
Celebrations for Steve Reich's 85th birthday feature the world premiere of his new work for voices and ensemble Traveler's Prayer, performed by the Colin Currie Group and Synergy Vocals. The first performance in the Zaterdag Matinee series in Amsterdam is followed by the Southbank Centre in London (19 October), Elbphilharmonie in Hamburg (26 October), Philharmonie de Paris (6 Nov) with further dates to be scheduled by Tokyo Opera City Cultural Foundation, Carnegie Hall in New York and Cal Performances in Berkeley. The new 16-minute work explores Hebrew prayers for life's journey from birth to death and is programmed with Reich's celebrated Psalms settings Tehillim.
> Concert info
24 October
Sofia Gubaidulina  90th birthday
Events worldwide in honour of Sofia Gubaidulina's 90th birthday include major concert series in Russia, Estonia and Germany. The day itself, 24 October, brings a feature at the Moscow Conservatory and the city hosts the Russian premiere of The Wrath of God with the Svetlanov State Symphony Orchestra conducted by Vladimir Jurowski (13 November). Gubaidulina's native Tatar region celebrates with a festival in Kazan featuring chamber and orchestral works (25-31 October), while the Tallinn Academic Symphony Orchestra performs the Estonian premiere of The Wrath of God and her third violin concerto Dialogue: I and You (14 November). Leonard Elschenbroich is cello soloist in The Canticle of the Sun with the RIAS Chamber Choir in Berlin and Bremen (27/29 November) and the In Situ Art Society in Bonn presents a festival focus with Natalia Pschenitschnikova, the Asasello Quartet and Ensemble Musikfabrik (2-5 December). Gubaidulina continues as featured composer at the Leipzig Gewandhaus until summer 2023.
> Sikorski Magazine feature
28 October, Leipzig
Bernd Richard Deutsch  new work for saxophone quartet and orchestra (world premiere)
The Leipzig Gewandhaus Orchestra joins forces with the Rascher Saxophone Quartet for Bernd Richard Deutsch's new score, conducted by François-Xavier Roth. Rapid outer movements contrast with a central movement moving from calm reflection to circus-like grotesquery and back again. The Asian premiere is at the Weiwuying International Music Festival in Taiwan next April. This season sees Deutsch's continuing residency with the Cleveland Orchestra including a new orchestral commission Intensity conducted by Franz Welser-Möst (14 January), the Scandinavian premiere of his organ concerto Okeanos, and Portuguese and German premieres of his accordion concerto Phaenomena in Porto (8 October) and Cologne (10 October).
> Concert info
5 November, Edinburgh
Detlev Glanert  Violin Concerto No.2 (world premiere)
Midori is soloist in Detlev Glanert's new violin concerto, programmed internationally this season. The work's mood and structure mirror that of Beethoven's most celebrated unsent love letter, prompting the concerto's subtitle To the Immortal Beloved. Following its premiere with the Royal Scottish National Orchestra under Thomas Søndergård, Midori travels with the concerto to the Elbphilharmonie in Hamburg (10 December), with performances to be scheduled at Suntory Hall in Tokyo and by the Borusan Istanbul Philharmonic Orchestra. Dates are awaited in future seasons for Glanert's postponed new Prague Symphony, a sequence of lyric fragments setting poetry by Franz Kafka for mezzo, bass and orchestra.
> Concert info
7 November, Brisbane
Elena Kats-Chernin  Bag of Twelve (world premiere)
The Brisbane Symphony Orchestra unveils Elena Kats-Chernin's new orchestral work Bag of Twelve, developed from sketches for a late bagatelle by Beethoven. The 32 bars of handwritten music were found in Beethoven's final sketchbook and were the last piano music he penned a few months before his death. Kats-Chernin was attracted to the slightly melancholic mood of the piece and created a set of variations for orchestra. This autumn also brings the long-awaited concert premiere of Human Waves on 21 November, the third pandemic-era attempt by the Sydney Philharmonia Choirs to present this work commissioned for its centenary, exploring Australia's migrant history and diverse community.
> Concert info
13 November, Zurich
Leonard Evers  The Odyssey (world premiere)
The most performed of today's composers of operas for young audiences, Leonard Evers has been commissioned by Zurich Opera to create a new family opera based on Homer's The Odyssey. 11 performances are scheduled in Zurich with staging by Rainer Holzapfel. The Dutch composer again collaborates with librettist Pamela Dürr, following their success with their science fiction chamber opera Humanoid, which is to receive its German premiere in Hannover next June. Leonard Evers's celebrated Grimm-based music theatre work for young audiences, Gold!, scored compactly for singing actress and acting percussionist, has continued to attract a flood of performances – totalling close to 700 in the decade since its premiere in 2012.
> Opera info
20 November, Bamberg
Dan Brown  Wild Symphony (German premiere)
Premiered in 2020, this first score by the celebrated writer of The Da Vinci Code continues to travel widely, with performances complementing his best-selling illustrated book for children. Wild Symphony features nearly two dozen portraits drawn from the animal kingdom and Brown intends it "to provide a fun, fresh opportunity for families, parents, children, and people of all ages to reconnect with the magical experience of classical music". The Bamberg performance is narrated by noted German-Swiss poet Nora Gomringer, while this role has often been taken elsewhere by Dan Brown himself.
> Concert info
3 December, Frankfurt
Johannes Boris Borowski  Innig (world premiere)
Following two recent scores for the Ensemble Intercontemporain under Matthias Pintscher and Ilan Volkov and works for Daniel Barenboim as both pianist and conductor, Johannes Boris Borowski's latest commission is for Ensemble Modern conducted by Lucie Leguay. This 15-minute score, Innig, attempts to capture an intimate sound, heard fleetingly before it morphs quickly into a distant memory. Current projects for Borowski include a music theatre work for the Zafraan Ensemble and a choral work for the SWR Vocal Ensemble.
> Concert info
4 December, London
James MacMillan  Christmas Oratorio (UK premiere)
Mark Elder conducts the London Philharmonic Orchestra and Choir in the UK premiere of James MacMillan's Christmas Oratorio at the Royal Festival Hall in London. Soloists are soprano Mary Bevan and baritone Christopher Maltman, as at the work's premiere in Amsterdam in January which attracted acclaim from press and audiences alike. Gospel narratives are woven with reflective English poetry, in a powerful score that effectively combines the innocent joy of Christ's birth with spiritual mystery and surrounding danger. The Australian premiere by the Melbourne Symphony Orchestra and Chorus, due to take place this autumn, is now planned for 2023.
> Concert info
8 December, London
Brett Dean  Notturno inquieto (Revisitato) (world premiere version)
Brett Dean has extended his Notturno inquieto, written as a farewell to Simon Rattle in his last season with the Berlin Philharmonic, to create a 13-minute work for orchestra with electronics. Vladimir Jurowski conducts the world premiere as part of Dean's ongoing residency with the London Philharmonic Orchestra. Other highlights with the LPO include the Viola Concerto with Lawrence Power as soloist under Hannu Lintu (9 February) and the UK premiere of his Cello Concerto with Alban Gerhardt and conductor Edward Gardner (27 April). Dean's new environmentally themed work for soloists, chorus and orchestra, In This Brief Moment, is premiered by the Orchestre National de Lyon (12 February) and his opera Hamlet receives its first US staging at the Metropolitan Opera in Neil Armfield's production (opening 13 May).
> Concert info


Advance announcements for the Spring season include world premieres of HK Gruber's Short Stories from the Vienna Woods with the Boston Symphony Orchestra under Andris Nelsons (6 January), Robin Holloway's Cello Concerto with Johannes Moser and the Oregon Symphony (28 January), and Olga Neuwirth's Dreydl with the Orchestre National de Lyon as part of her composer residency this season (20 May).
Operatic highlights in the spring include Manfred Trojahn's new opera Eurydice, staged by Pierre Audi at Dutch National Opera (5 March), while Tod Machover's Schoenberg in Hollywood receives its European premiere staged by the Vienna Volksoper (9 April). 12 performances of Leonard Bernstein's A Quiet Place are presented by Opéra de Paris, conducted by Kent Nagano and directed by Krzystof Warlikowski (7 March).
John Adams turns 75 on 15 February 2022, and multiple orchestras around the world celebrate with spring concerts. Highlights include performances of his recent piano concerto Must the Devil Have All the Good Tunes? with Jeremy Denk in Seattle (6-8 January) and Víkingur Ólafsson in San Francisco (23-25 Jun). In Europe Adams enjoys a major focus in Zurich with the Tonhalle Orchestra including City Noir, Violin Concerto, Must the Devil Have All the Good Tunes?, Naïve and Sentimental Music, My Father Knew Charles Ives and Slonimsky's Earbox (13 January – 25 March).
To explore future events visit our Calendar or Performance Search.

Boosey & Hawkes Composer News