Absolute Stravinsky festival with Iván Fischer at Berlin Konzerthaus
(February 2019)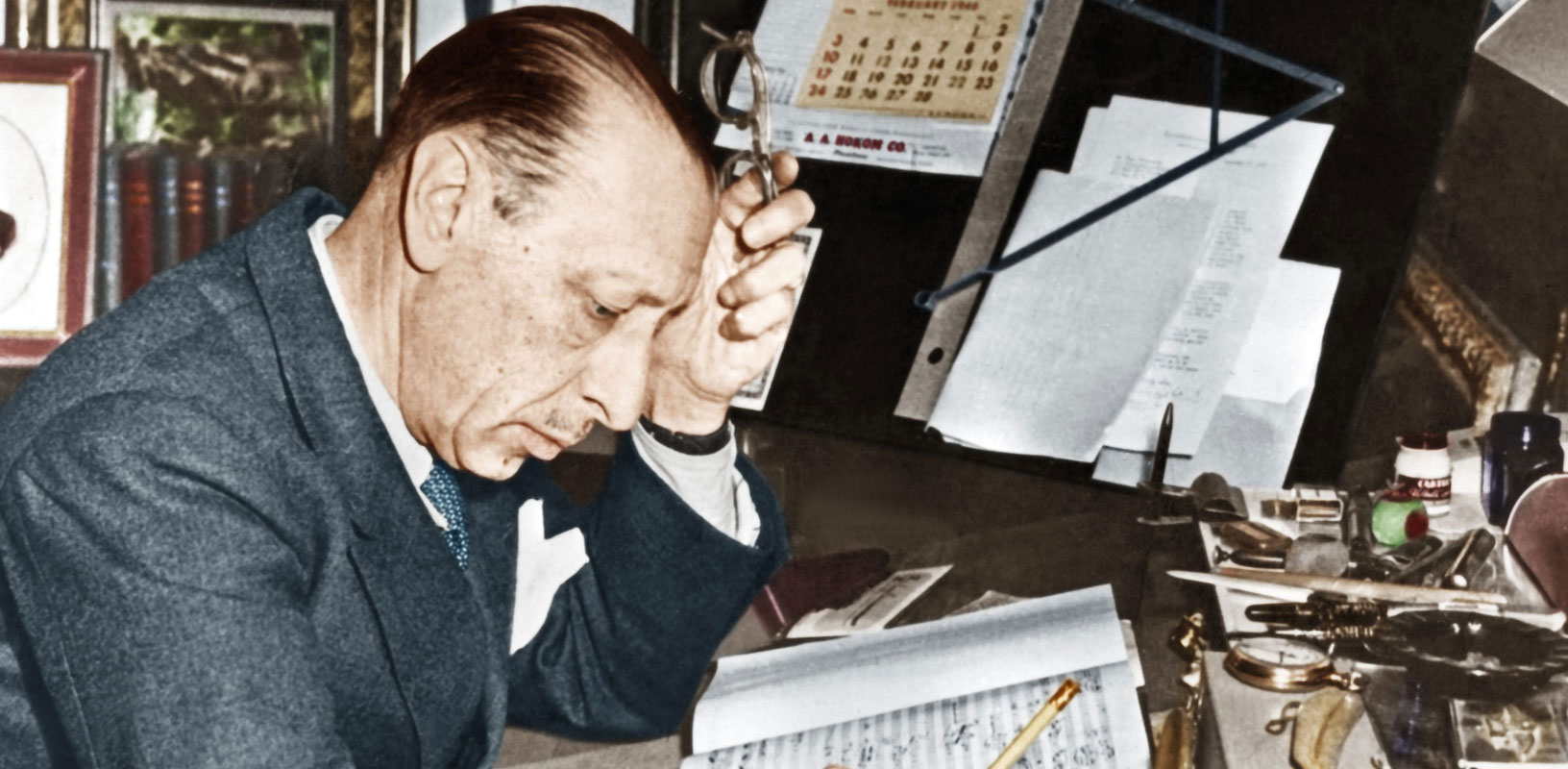 A feast of Stravinsky is presented by the Konzerthaus in Berlin (3-13 March), with Iván Fischer conducting music from the three great early ballets together with works from the composer's neo-classical years.
Berlin is Stravinsky city in March with a major series of events at the Konzerthaus entitled Absolute Stravinsky! in honour of the great composer. Iván Fischer conducts the three orchestras with which he has special associations: the Royal Concertgebouw orchestra of Amsterdam, the Budapest Festival Orchestra and the Konzerthaus Orchestra Berlin. As well as orchestral celebrations, events range from children's puppet theatre through chamber programmes and an animated staging of The Soldier's Tale, to concerts in the round emulating the Evenings on the Roof series in Los Angeles with music by Stravinsky, Schoenberg, Copland and Boulez.
Iván Fischer writes about why Stravinsky is the 'absolute' compositional master:
"For me, he embodies the character of the 20th century in his provocative, modern language. He came up with new sounds, rhythms and harmonies, and above all, a very intellectual, witty and humorous new style of music. He created brilliant works in all areas that have become favourites and remained modern to this day."
The orchestral programmes are centred on music from the composer's three great early ballets for Diaghilev's Ballets Russes, The Firebird, Petrushka and The Rite of Spring. Programmes also include key works from the composer's years following his arrival in the US, including Jeu de Cartes, Ode and Concerto in D, together with other neo-classical favourites such as the Capriccio for piano and orchestra, Violin Concerto and Symphony of Psalms. Soloists include Emanuel Ax and Renaud Capuçon,
Visit Berlin Konzerthaus website.
2021 is the 50th anniversary of Stravinsky's death and plans are falling into place for major commemorations across his complete output and around the world. If you would like us to include your planned festivities in our log of events, please contact [email protected].
> Further information on Work: Petrushka
Photo:

Boosey & Hawkes Composer News