Andriessen 80th events at festivals in Berlin and London
(August 2019)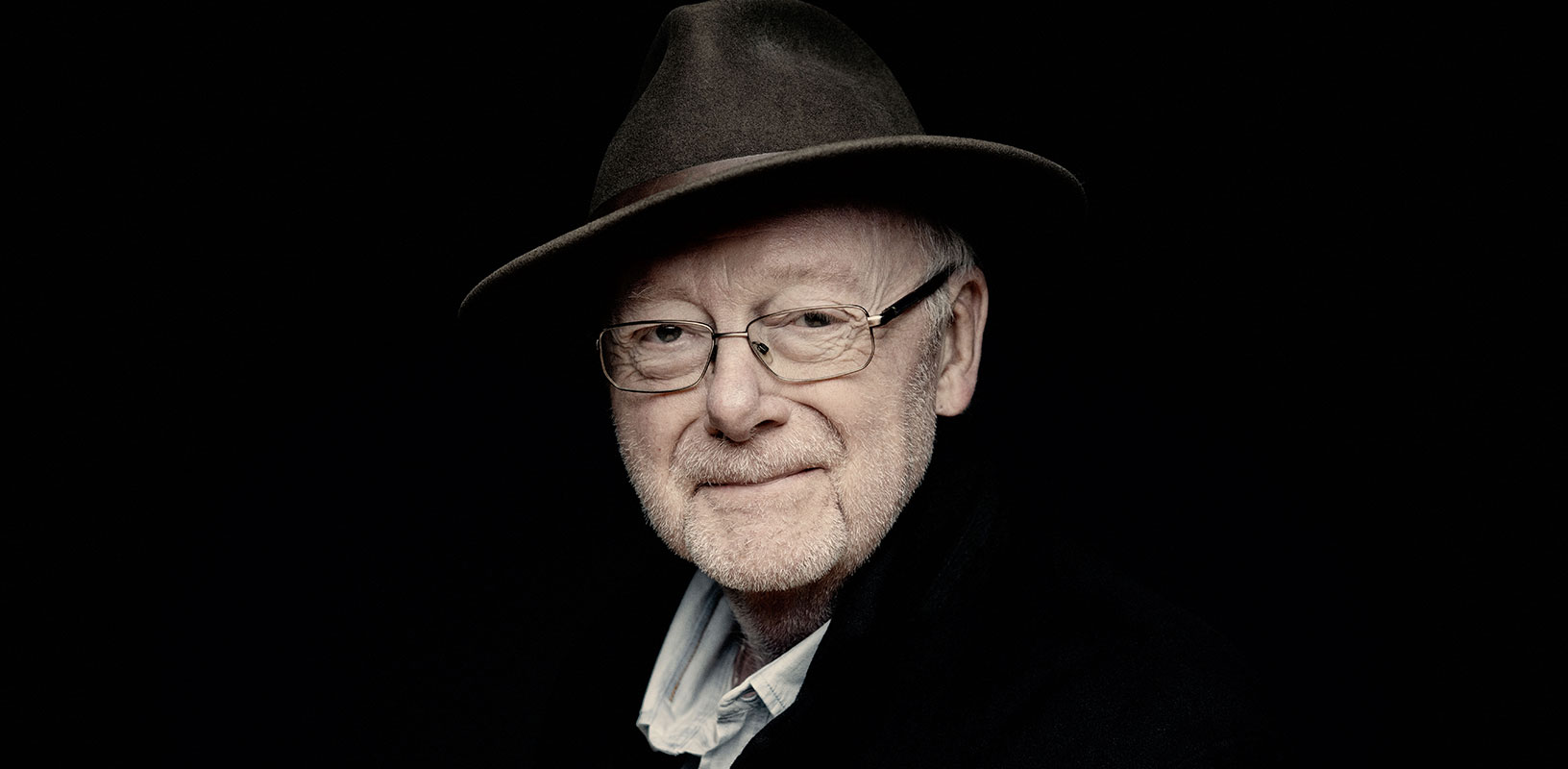 September brings 80th birthday performances of Louis Andriessen at the Berlin Musikfest and the BBC Proms in London.
The Berlin Musikfest features Louis Andriessen in his 80th birthday year, with three major works performed at the Philharmonie (2-5 September). The German premiere of his recent Thomas a Kempis-inspired orchestral work Mysteriën is given by the Royal Concertgebouw Orchestra with Tugan Sokhiev, while De Stijl – complete with Mondriaan boogie-woogie – is performed by Ensemble Modern with singers from Chorwerk Ruhr under Brad Lubman. The BBC Symphony Orchestra conducted by Sakari Oramo gives the European premiere of Andriessen's new orchestral song-cycle The only one, with Nora Fischer as vocal soloist.
The only one is written for jazz singer and large ensemble of woodwinds, brass, percussion, and strings, in addition to bass guitar and guitar. The work was commissioned by the Los Angeles Philharmonic, BBC Radio 3 and the NTR ZaterdagMatinee series and was premiered by the Los Angeles Philharmonic in May under the baton of Esa-Pekka Salonen. Following its Berlin performance, the BBC Symphony Orchestra gives the UK premiere at the BBC Proms on 8 September. First Dutch performances follow on 28 and 30 November at the Muziekcentrum in Hilversum and the Royal Concertgebouw Hall in Amsterdam with the Radio Philharmonic Orchestra conducted by Ryan Wigglesworth.
Two major artistic discoveries guided Andriessen to create The only one. The first was a collection of poems by the Flemish poet Delphine Lecompte. The composer writes: "These witty, intelligent, experimental, and sometimes scabrous poems immediately fascinated me. My focus turned to faraway America, with its great tradition of song writing."
His second discovery was Nora Fischer, an Amsterdam-based singer known for developing dynamic creative projects that fuse classical and pop music. Andriessen describes how "the depth of her versatility has strongly influenced the musical language of the piece". He also explains that "the piece flirts a bit with certain kinds of pop songs and light music, and starts out with a beautiful song".
Andriessen's 80th birthday has also brought a new book and a recording of chamber music, including works appearing on disc for the first time. Writing to Louis Andriessen by Rose Dodd, published by Lecturis, collects perspectives on his aesthetics and oeuvre. Commentaries and archive material are combined with contributions from composers and performers of the next generation influenced by Andriessen including Donnacha Dennehy, Julia Wolfe and Ian Pace (9789462263079).
Louis Andriessen: Chamber Music at Orlando is released on the Etcetera Label, drawing on performances at the 2018 Orlando Festival, the leading chamber music festival in the Netherlands. Works include the glinting chamber ensemble classic Zilver, the string quartet Garden of Eros, and instrumental works Disco, Double and Elegy (Etcetera KTC 1657).
> Further information on Work: The only one
Photo: Marco Borggreve

Boosey & Hawkes Composer News