Andriessen archive acquired by Sacher Foundation
(February 2007)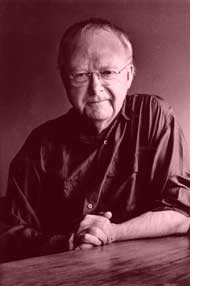 The Paul Sacher Foundation has reached an agreement with the Dutch composer Louis Andriessen to acquire his musical archive. The musical and textual manuscripts and many other items documenting the creative work of this versatile and internationally renowned composer will thus become accessible to a broader public.



Andriessen was born in Utrecht in 1939 and lives today in Amsterdam. He stems from a longstanding family of musicians; his father Hendrik Andriessen (1892-1981) and his brother Jurriaan Andriessen (1925-1996) likewise achieved acclaim with their compositions. Already in his student years he drew inspiration not only from the serial and post-serial avant-garde but from jazz and improvised music. Especially important was his encounter with the American experimentalists, which initially left its mark on a number of political pieces for ensembles specially conceived for this purpose (e.g. De Volharding and Hoketus). But his critical adoption and deepening of Minimalism also found echoes in his major works of the 1980s and 1990s, including De Materie (1985-8, staged by Robert Wilson) and three works with Peter Greenaway: M is for Man, Music, Mozart (1991), Rosa: The Death of a Composer (1993-4), and Writing to Vermeer (1997-8).

The new collection fits all the more readily into the Sacher Foundation's holdings as they already include, among many other collections, the posthumous papers of Andriessen's teacher Luciano Berio and the estate of Igor Stravinsky, on whom Andriessen and Elmer Schönberger co-wrote a highly acclaimed book in the 1980s, Het Apollinisch Uurwerk (The Apollonian Clockwork).

Other holdings at the Paul Sacher Foundation include manuscripts of Bartók, Martinu, Ginastera, Birtwistle and Carter.

For further information visit the Paul Sacher Foundation website.
Photo: Francesca Patella

Boosey & Hawkes Composer News