Andriessen's Vermeer Pictures: new orchestral suite
(December 2006)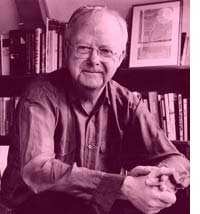 Andriessen's Vermeer Pictures: new orchestral suite
A new orchestral suite, arranged by Clark Rundell from Louis Andriessen's opera Writing to Vermeer, was given its UK premiere in November by the Royal Liverpool Philharmonic Orchestra under Rundell's baton.



With so few orchestral works in Andriessen's catalogue, Vermeer Pictures signals a major addition to the repertoire as well as providing a taster for the full opera. The four-movement suite, lasting 30 minutes, builds a composite of the opera's domestic scenes in Delft, where the three women in Vermeer's life write letters to the absent artist.

"Andriessen has called the opera his 'delicate, feminine daughter', and it is true that, in the suite dubbed Vermeer Pictures, there is little sign of the punchy, splintery neo-primitivism that is his signature style. Instead the music is mostly lyrical, and the presence of cimbalom, two pianos and two amplified guitars reinforces the bewitching radiance of the harmony… [Yet] there is still a bracing, confrontational tone beneath the surface. Like his musical godfather Stravinsky, Andriessen renounces as much as he embraces, and it is this tendency that gives power and focus to his time-travelling journeys between late Renaissance and jazz."
Daily Telegraph

Andriessen's new string quartet, miserere, for the Schoenberg Quartet receives its first performances in Utrecht, The Hague and Amsterdam on 16, 21 and 25 April. He is continuing work on his opera, La Commedia, based on Dante's great poetic journey through inferno, purgatory and paradise, scheduled for premiere by the Netherlands Opera at the Holland Festival in June 2008.
> Further information on Work: Vermeer Pictures
Photo: © Francesca Patella

Boosey & Hawkes Composer News