Anna Clyne: Her Life and Music
(March 2020)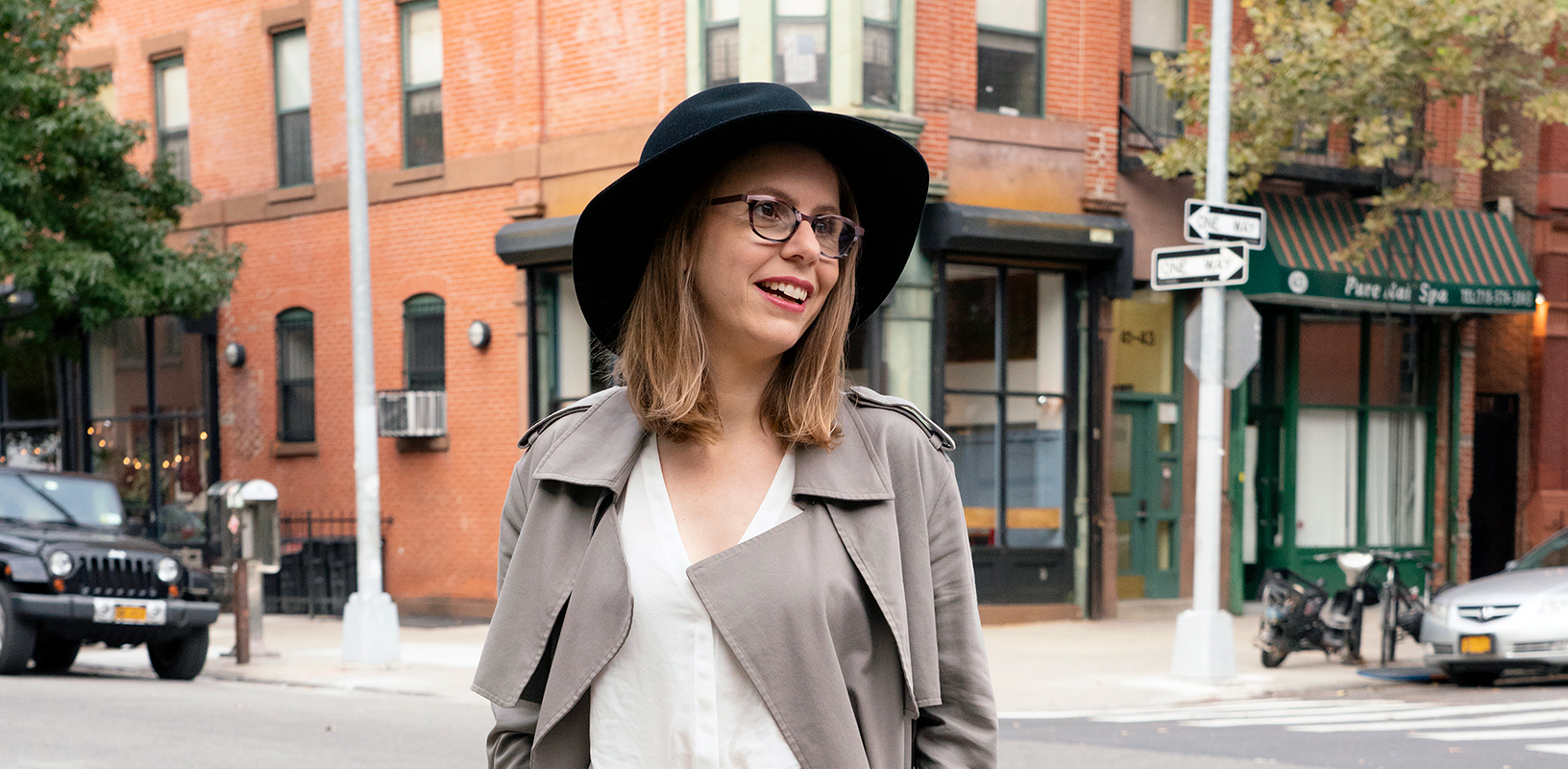 Learn about Anna Clyne's art-inspired music, unusual collaborations, and rapid ascent in the orchestral world in this special feature about her work. Part of a profile series throughout March—Women's History Month—in which we explore the lives, music, and inspirations of extraordinary composers from around the world.
Her Career
Though Anna Clyne began composing music at age 7, it wasn't until age 20 that she took her first composition lesson. She states: "Because I started later in life, I already knew what I wanted to say—I just needed the tools to express myself."
After completing studies at Edinburgh University, Clyne moved to New York City and began studying composition with Julia Wolfe at the Manhattan School of Music. There, she built a network in the new music scene, and began attending the Bang on a Can summer festivals, American Composers Underwood Readings, and Carnegie Hall's professional training workshops.
In 2010, Clyne began a rapid ascent in the orchestra world, becoming composer-in-residence at the Chicago Symphony Orchestra, where she worked with the orchestra and the surrounding community for five years. Music Director Riccardo Muti described her as "an artist who writes from the heart, who defies categorization, and who reaches across all barriers and boundaries. Her compositions are meant to be played by great musicians and listened to by enthusiastic audiences no matter what their background."
The residency with the Chicago Symphony launched her onto the orchestral scene, leading to many other major residencies that gave Clyne the opportunity to develop and experiment with orchestral writing. Clyne's career took off as other conductors became fast champions of Clyne's work, including Marin Alsop, Cristian Macelaru, Leonard Slatkin, and Ben Gernon. Alsop, who has premiered four Clyne orchestral works, stated: "Anna Clyne is someone I look to for great music. It's always emotional and driven by her heart, but skillfully composed."
The world premiere of her orchestral work Masquerade at the 2013 Last Night of the Proms, performed by Alsop and the BBC Symphony Orchestra, was a watershed moment for the London-born Clyne, who describes the performance as a particularly significant "homecoming" moment.
Today, Clyne is among the 50 most performed living composers in the world (according to Bachtrack's "Classical Music in 2019" study). She is commissioned by major orchestras across the US, Europe, and Australia, and currently serves as composer-in-residence with the Scottish Chamber Orchestra.
Top Tracks
Her Voice
"As I get older, melody has become more and more important to me." Anna Clyne's compositions are marked by music of great pathos, long-developing motives, sound layering, and a powerful sense of rhythm. She is influenced by post-minimalist composers such as Julia Wolfe, Steve Reich, and Arvo Pärt. Her music also reveals a great love for Baroque and medieval music, as well as the influence of British folk music.
Clyne is fascinated by the physicality of sound and her music is often inspired by dance. She is drawn to the works of Stravinsky and Louis Andriessen for their sense of rhythm and movement. In fact, Clyne often draws inspiration from many other art forms, such as paintings, dance, and poetry. She recently composed a work called COLOR FIELD for the Baltimore Symphony Orchestra that is inspired by a Mark Rothko painting.
Collaborations
Clyne thrives on collaborations with choreographers, visual artists, filmmakers, and electronic artists. Examples include artist Josh Dorman's animations to accompany music from her album The Violin, and music commissioned by Houston Ballet for a dance piece choreographed by Nicolo Fonte. She is frequently sought after for out-of-the-box projects such as the "The Nico Project," presented by Manchester International Festival, for which Clyne reimagined pop icon Nico's Marble Index album for chamber orchestra.
Photo: Jennifer Taylor

Boosey & Hawkes Composer News