Anna Clyne: Scottish Chamber Orchestra residency launches in November
(October 2019)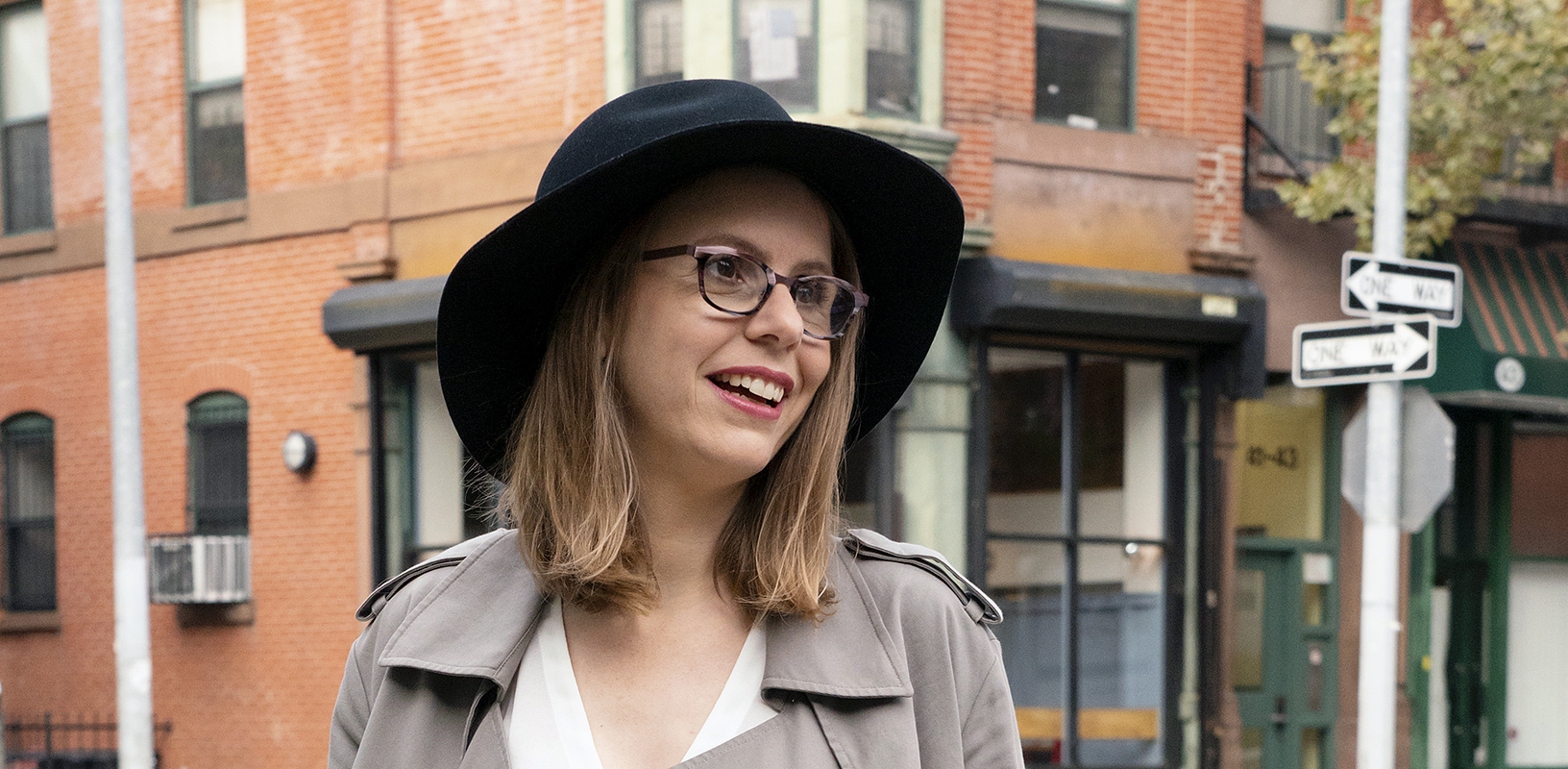 The Scottish Chamber Orchestra premieres Anna Clyne's Sound and Fury in Edinburgh on 7 November, the first work commissioned under her new Associate Composer role with the orchestra.
The Scottish Chamber Orchestra launches Anna Clyne's new Associate Composer role on 7 November with two of her pieces performed at the Queen's Hall in Edinburgh, the city where she was a music student, and at City Halls in Glasgow the following day. The first commissioned score is Sound and Fury, a 15-minute work for chamber orchestra, to be premiered under the direction of Pekka Kuusisto. The programme also includes Clyne's double violin concerto Prince of Clouds, with Kuusisto joined as soloist by Benjamin Marquise Gilmore.
The title Sound and Fury is drawn from the famous soliloquy from Shakespeare's Macbeth starting "Tomorrow, and tomorrow, and tomorrow", which is heard during Clyne's work. Her other source of inspiration was Haydn's music for the play Le Distrait, which found its way into his 60th Symphony 'Il Distratto', also on the SCO programme. Elements from the Haydn are viewed through Clyne's lens, with "layering, stretching, fragmenting and looping".
The composer, born in the UK and now resident in New York City, describes how her "intention with Sound and Fury is to take the listener on a journey that is both invigorating – with ferocious string gestures that are flung around the orchestra with skittish outbursts – and serene and reflective – with haunting melodies that emerge and recede".
Sound and Fury receives further performances by co-commissioners the Orchestre National de Lyon under Leonard Slatkin next January, and the Hong Kong Sinfonietta in a future season. The SCO performed Clyne's Within Her Arms last season, touring the work to Copenhagen and Würzburg. Other Scottish connections for the composer include her orchestral work Beltane, premiered by the BBC Scottish Symphony Orchestra under Thomas Dausgaard in 2017, which celebrates the festivities she witnessed as a student at Edinburgh University, announcing the victory of summer over winter.
During the 2010s Anna Clyne has developed into a sought-after composer of symphonic music, with an output also encompassing powerful chamber pieces with electronics, intimate string ensemble works and colourful scores forging musical links with art or dance. Clyne's music has been championed on the rostrum by Marin Alsop and Riccardo Muti, as well as by an emerging generation of conductors including Elim Chan, Alpesh Chauhan, Ben Gernon, Cristian Macelaru, Enrique Mazzola, Robert Trevino and Joshua Weilerstein.
This season sees an explosion of performances for Anna Clyne across four continents. This Midnight Hour, an orchestral exploration of nocturnal imagery, is programmed 23 times, while her dance-inflected concert-opener Masquerade, premiered at the Last Night of the BBC Proms in 2013, receives 17 performances in seven countries. Other Clyne highlights this autumn include the Australian premiere of her arrangements for The Nico Project at the Melbourne Festival featuring actress Maxine Peake.
> Further information on Work: Sound and Fury
Photo: Jennifer Taylor

Boosey & Hawkes Composer News