Anna Clyne: Su vida y música
(March 2020)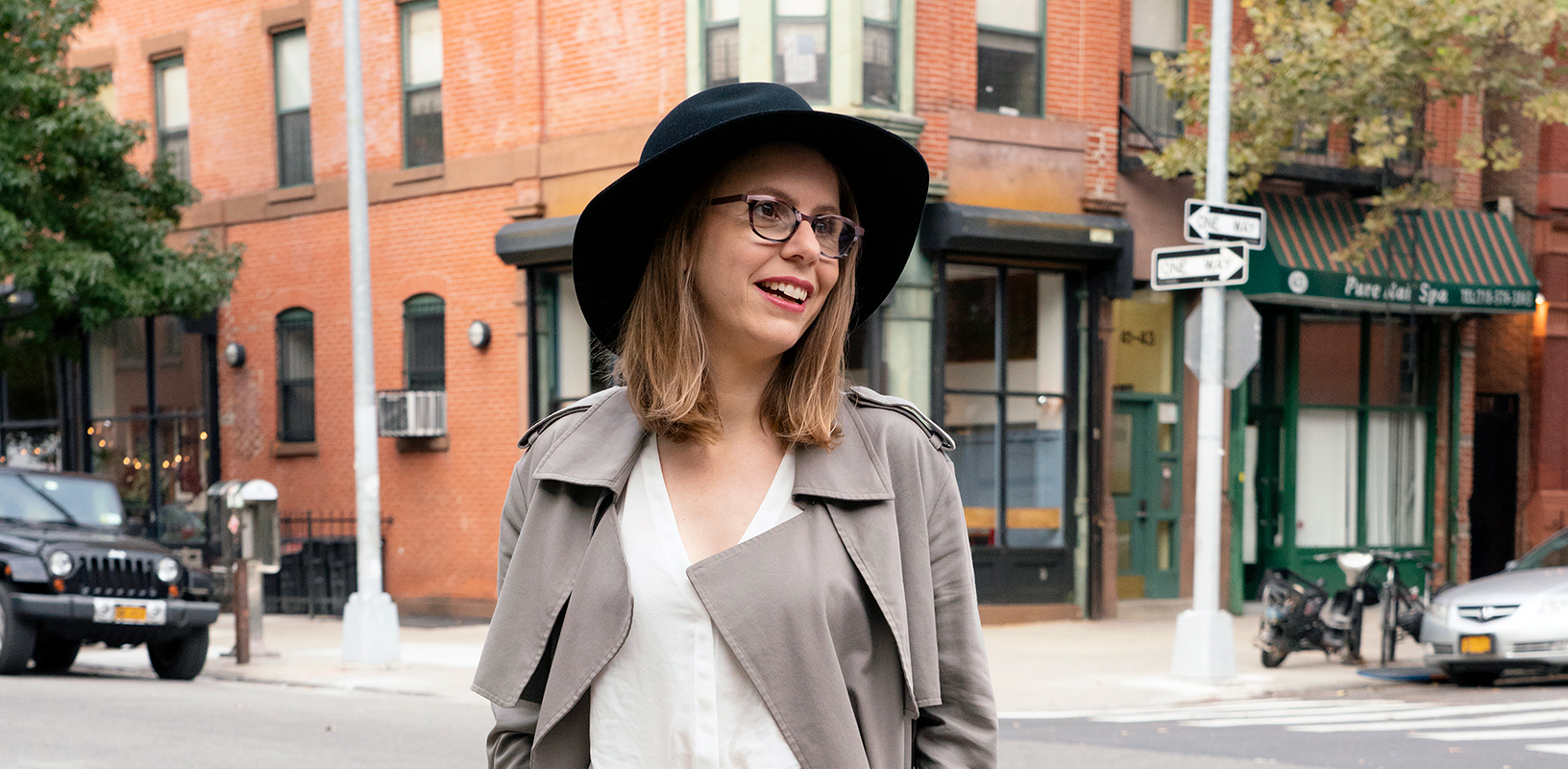 Aprende sobre la vida y música de Anna Clyne en este artículo especial sobre su carrera. Parte de nuestra serie de perfiles a lo largo de marzo, el Mes de la Historia de la Mujer, en el que exploramos las vidas, la música y las inspiraciones de compositoras extraordinarias de todo el mundo.
Su carrera
Aunque Anna Clyne comenzó a componer música a los 7 años, no fue hasta los 20 años que tomó su primera clase de composición. Ella dice: "Debido a que comencé más tarde en la vida, ya sabía lo que quería decir, solo necesitaba las herramientas para expresarme".
Después de completar sus estudios en la Universidad de Edimburgo, Clyne se mudó a la ciudad de Nueva York y comenzó a estudiar composición con Julia Wolfe en la Manhattan School of Music. Allí, construyó una red de contactos en la escena de música nueva, y comenzó a asistir a los festivales de verano Bang on a Can, a los American Composers Underwood Readings y a los talleres de capacitación profesional del Carnegie Hall.
En 2010, Clyne comenzó un rápido ascenso en el mundo de las orquestas, convirtiéndose en compositora en residencia en la Orquesta Sinfónica de Chicago, donde trabajó con la orquesta y la comunidad circundante durante cinco años. El director musical Riccardo Muti la describió como "una artista que escribe desde el corazón, que no se deja encasillar y que cruza todas las barreras y límites. Sus composiciones están destinadas a ser interpretadas por grandes músicos y escuchadas por públicos entusiastas de cualquier origen".
La residencia con la Sinfónica de Chicago la lanzó a la escena orquestal, lo que llevó a muchas otras residencias importantes que le dieron a Clyne la oportunidad de desarrollar y experimentar con la escritura orquestal. La carrera de Clyne despegó cuando otros directores se convirtieron en ávidos campeones del trabajo de Clyne, incluidos Marin Alsop, Cristian Macelaru, Leonard Slatkin y Ben Gernon. Alsop, quien ha estrenado cuatro obras orquestales de Clyne, declaró: "Busco a Anna Clyne cuando busco buena música. Siempre es emocional e impulsada por su corazón, pero hábilmente compuesta".
El estreno mundial de su obra orquestal Masquerade (La mascarada) en Last Night of the Proms 2013, interpretada por Alsop y la Orquesta Sinfónica de la BBC, fue un momento decisivo para Clyne, oriunda de Londres, quien describe la presentación como un momento particularmente significativo de "regreso a casa".
Hoy, Clyne se encuentra entre los 50 compositores vivos más interpretados del mundo (según el estudio "Música clásica en 2019" de Bachtrack). Ella recibe comisiones de las principales orquestas de los Estados Unidos, Europa y Australia, y actualmente se desempeña como compositora en residencia con la Orquesta de Cámara de Escocia.
Piezas populares
• Masquerade (La mascarada)
• Within Her Arms (En los brazos de ella)
• This Midnight Hour (Esta hora de medianoche)
• The Violin (El violín)
• Rapture / steelworks (El arrobamiento / La acería)
Su voz
"A medida que envejezco, la melodía se ha vuelto cada vez más importante para mí". Las composiciones de Anna Clyne están marcadas por música de gran pathos, motivos de largo desarrollo, capas de sonido y un poderoso sentido del ritmo. Fue influenciada por compositores postminimalistas como Julia Wolfe, Steve Reich y Arvo Pärt. Su música también revela un gran amor por la música barroca y medieval, así como la influencia de la música popular británica.
Clyne está fascinada por el ímpetu del sonido y su música a menudo está inspirada en el baile. Ella se siente atraída por las obras de Stravinsky y Louis Andriessen por su sentido del ritmo y del movimiento. De hecho, Clyne a menudo toma inspiración de muchas otras formas de arte, como pinturas, danza y poesía. Más recientemente, ha compuesto una obra llamada COLOR FIELD para la Orquesta Sinfónica de Baltimore inspirada en una pintura de Mark Rothko.
Colaboraciones
Clyne prospera en colaboraciones con coreógrafos, artistas visuales, cineastas y artistas electrónicos. Los ejemplos incluyen a las animaciones del artista Josh Dorman para acompañar la música de su álbum The Violin (El violín) y música encargada por el Ballet de Houston para una pieza de baile coreografiada por Nicolo Fonte. Con frecuencia es buscada por proyectos que se salen de lo convencional, como "The Nico Project", presentado por el Manchester International Festival, para el cual Clyne reinventa el álbum Marble Index (El índice de mármol) del ícono del pop Nico para orquesta de cámara.
Las próximas presentaciones incluyen nuevas obras para la Orquesta de Cámara de Escocia, la Orquesta de Cámara de Australia, la Orchestre de Chambre de Lausanne, The Knights, Orlando Symphony, Calidore Quartet, y una nueva instalación de sonido y escultura para el Festival de Música de Verano Caramoor.
Foto: Jennifer Taylor

Boosey & Hawkes Composer News