B&H Publications Win 2018 Paul Revere Awards
(June 2018)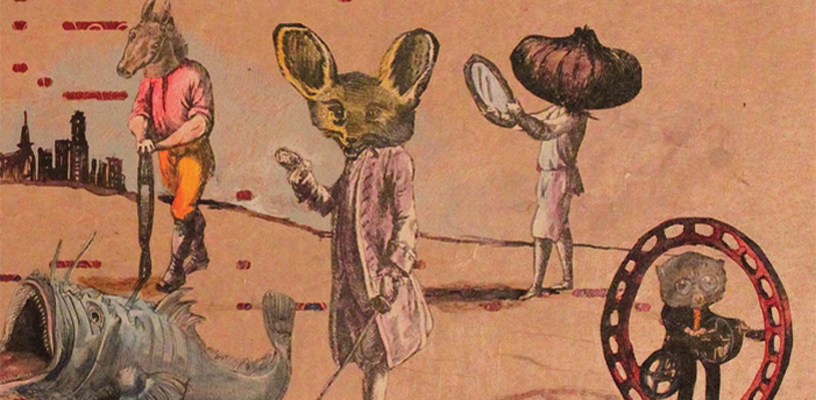 Boosey & Hawkes proves its mettle as one of today's leading music publishing houses, sweeping up multiple Paul Revere Awards at this year's annual ceremony in New York City.
On Friday, June 15, Boosey & Hawkes was awarded multiple 2018 Paul Revere Awards for Graphic Excellence from the Music Publishers Association of the United States. The awards, presented to music publishers annually at the MPA Meeting and Awards luncheon, recognize publications that best exemplify high standards in music engraving, design, and utility, with an emphasis on usability for orchestras, educators, libraries and individuals. Publications are eligible to win prizes in 13 separate award categories, ranging from educational folios to piano and guitar solos to choral and full orchestra scores.

This year, Boosey & Hawkes' New York editorial team—led by director Maggie Heskin—was presented with three prizes across the different categories:

Cover Design Featuring Graphic Elements
First Prize
Anna Clyne, Masquerade for orchestra
Cover artwork by Josh Dorman
[View the score online]

Piano-Vocal Notesetting
First Prize
David T. Little, Dog Days, Opera in three acts
[View the score online]

Full Scores Notesetting
Third Prize
John Adams, City Noir for orchestra
[View the score online]

For the 2018 awards, a total of 114 submissions were evaluated by a panel of judges. Following the awards ceremony, the award-winning scores tour libraries across the United States and will be gifted to the New York Library for the Performing Arts upon their return.
Image: detail of the Masquerade artwork by Josh Dorman

Boosey & Hawkes Composer News