Béla Fleck Composes and Stars in New Banjo Concerto
(April 2018)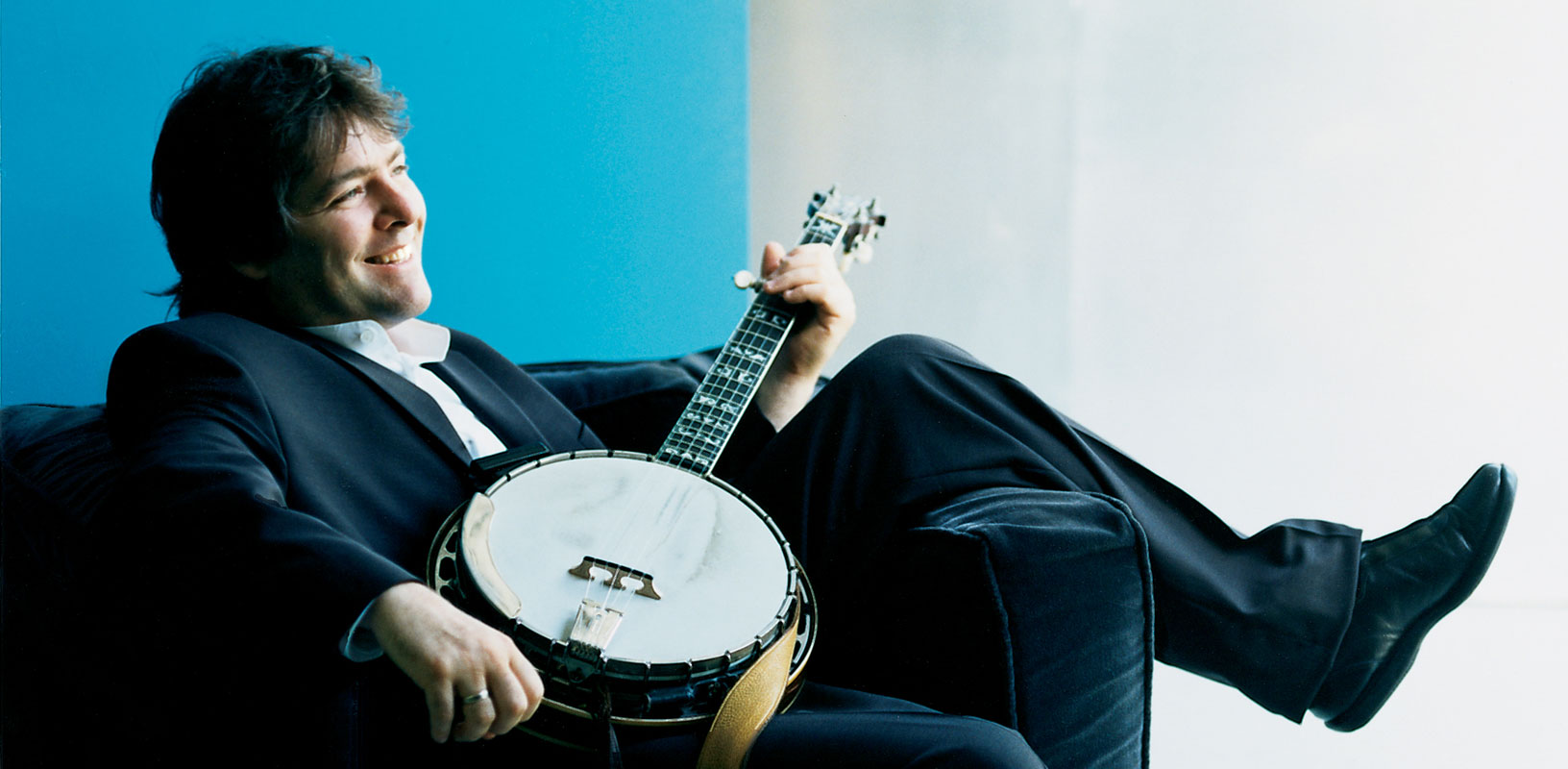 Fleck's third Banjo Concerto was commissioned by the Louisiana Philharmonic to celebrate the tricentennial of New Orleans. The orchestra premiered the new work with Fleck as banjo soloist on March 15–17.
Béla Fleck's Concerto for Banjo and Orchestra No. 3 was recently premiered by the Louisiana Philharmonic and conductor José Luis Gomez on March 15–17. A 16-time Grammy Award–winning banjoist, Fleck himself performed as the featured soloist alongside the orchestra. The Louisiana Philharmonic presented the work in three performances—two concerts at the Orpheum Theater in New Orleans, and one at First Baptist Church in Covington, Louisiana. The world premiere performance was recorded for a future Fleck CD release.

The concerto was commissioned by the Louisiana Philharmonic to celebrate New Orlean's tricentennial. Fleck sought to mine Louisiana's rich musical heritage to incorporate into the piece, and immersed himself in local music by artists such as The Balfa Brothers, Alan Toussaint, Louis Moreau Gottschalk, Professor Longhair, Baby Dodds, brass bands, country music, gospel, and bluegrass. The resulting 25-minute piece contains audible elements of jazz, gospel, brass band, and Cajun music, and also features a Dixieland trio (a clarinet, trumpet or cornet, and trombone).

In an interview with The Advocate, Fleck explains: "It was an honor to be asked to write a piece commemorating the 300th anniversary of New Orleans, and I wanted the piece to have at least some of New Orleans' history written into it. I thought it was a great opportunity, since New Orleans is such a melting pot, musically speaking. So I let the piece write itself and be whatever the muse led me to make it."

This is Béla Fleck's third concerto for banjo and orchestra, preceded by The Imposter (2012) and his Juno Concerto (2016).

Fleck's new concerto has its next performance on April 14 with the Colorado Symphony (which recorded Fleck's Juno Concerto), conducted by Brett Mitchell.

Boosey & Hawkes Composer News