Bernd Richard Deutsch: from Vienna to Cleveland
(May 2019)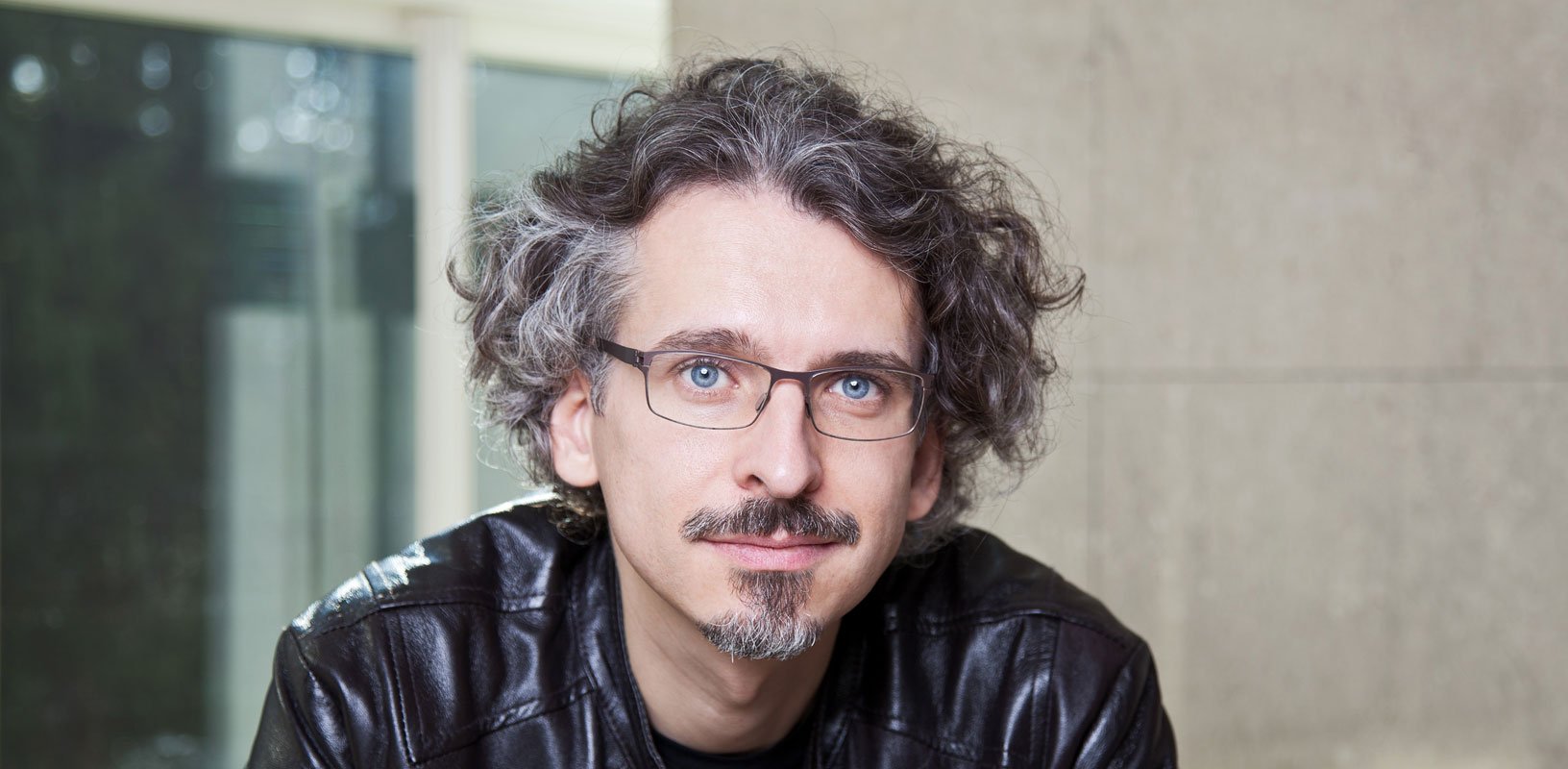 Austrian composer Bernd Richard Deutsch is attracting international attention with his sequence of prestigious commissions and a residency with the Cleveland Orchestra, launched in March by the US premiere of Okeanos for organ and orchestra.
The US premiere of Bernd Richard Deutsch's Okeanos, for organ and orchestra, launched his composer fellowship with the Cleveland Orchestra in March, drawing praise both for the work's range of expression and for its brilliant orchestration. This was a successful introduction for American audiences to this imaginative Austrian composer, and his residency promises a newly commissioned score, to be premiered in Cleveland in 2020 under the baton of Franz Welser-Möst with further performances by the Vienna Symphony Orchestra.
Okeanos's title refers to the mythological Titan who rules the seas, and the colours and characters of the four elements – earth, air, fire and water – are depicted in music that stretches the sonic possibilities of the full symphony orchestra. The work was first heard in 2015 in Vienna, Deutsch's home city, when Die Presse described it as "a gripping dramaturgy, in which melodic particles and complex rhythms, virtuoso passages, thundering chords and chamber music-like transparent dialogues intertwine both with logic and individual surprises".
"The variety in Okeanos was stunning. From subdued and mysterious, à la Messiaen, soloist Paul Jacobs and the orchestra were as likely to turn bubbly, playful, or even crazed as they were to let out a thunderous, screaming yawp… If Okeanos had one key virtue, it was orchestration. Time and again, Deutsch found spine-tingling parallels between the organ and a raft of percussion in ways that can only be described as magical."
Cleveland Plain Dealer
Deutsch first made his name in Europe with two startling ensemble works dating from the early 2010s, that were swiftly taken up internationally and recorded by Klangforum Wien on the Kairos label. Mad Dog depicts a day in the life of a hound, but also explores the possible transformations between human and canine worlds via a constantly fluxing sound palette. Shifting perspectives also inform Dr Futurity, inspired by the science fiction novel by Philip K. Dick, opening with a trip – from Mars to here, followed by an eerily calm central Chimaera, and a virtuosic finale, Red Alert, whose sense of calamitous danger is ramped up by an unstable and frantic accordion.
Variations on the concerto form provide the central focus of Deutsch's recent output. His Triple Concerto turns a rare spotlight on brass with solo roles for trumpet, trombone and tuba, while Murales pits an ensemble against orchestra to forge an intricate yet dramatic 30-minute score. His sheng concerto for Wu Wei, Phaenomena, received first performances with the Basel Sinfonietta and Seoul Philharmonic last month, and next season brings a new Cello Concerto for Johannes Moser travelling from Vienna to Frankfurt.
> Further information on Work: Okeanos
Photo: Stefanie Luger

Boosey & Hawkes Composer News