Birtwistle: US Premiere of Gigue Machine at Zankel Hall
(January 2013)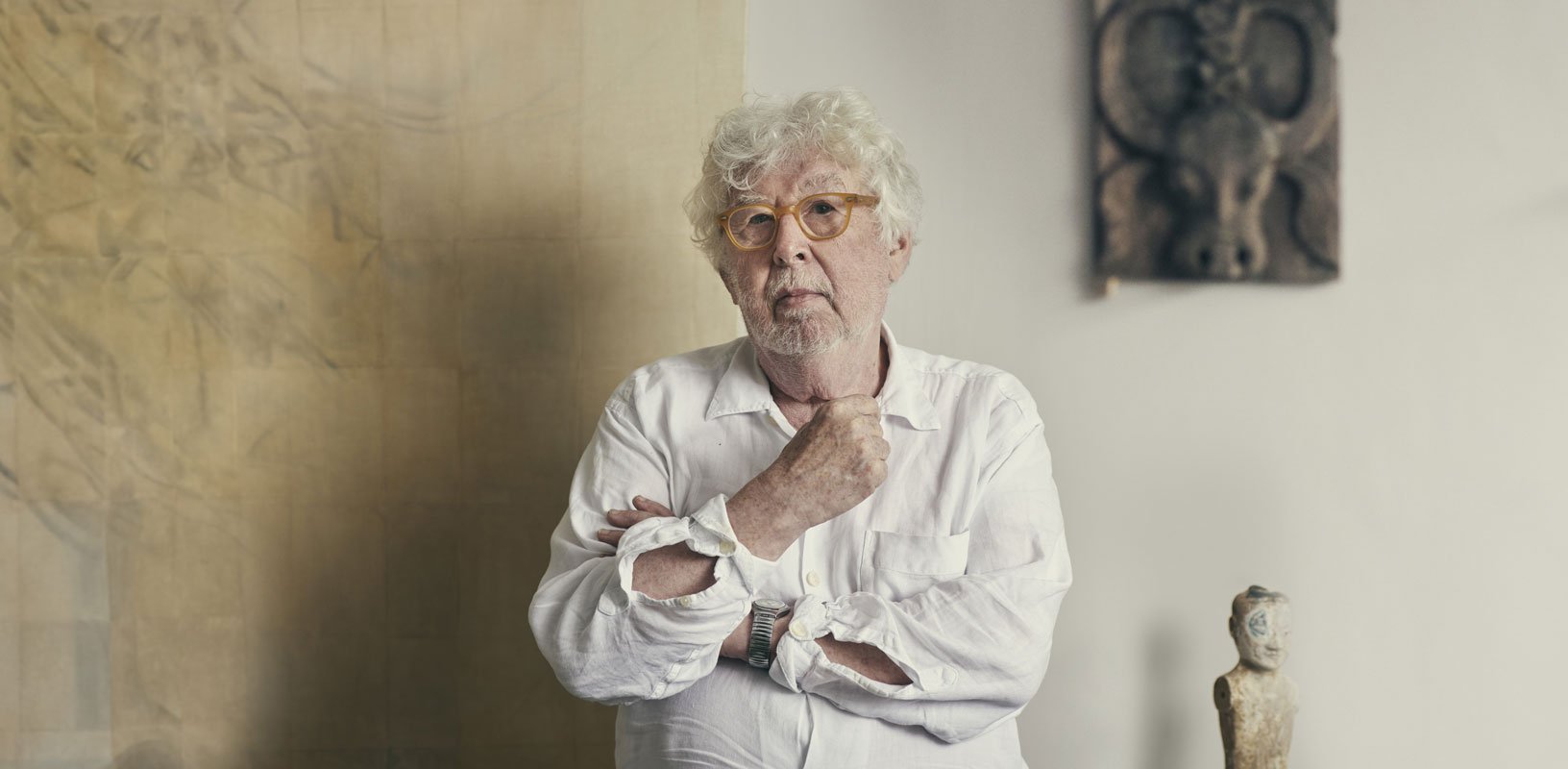 Later performances in New York feature Crowd for solo harp and 9 Movements for String Quartet
Audiences in New York have the opportunity to see three live performances of Harrison Birtwistle's music in the coming months. First, Nicolas Hodges presents the US premiere of Gigue Machine for solo piano on January 21, 2013 at Zankel Hall. A few blocks and days away, harpist Emily Hoile performs Crowd in Paul Hall of the Juilliard School on January 29 as part of the Focus! festival. Also on the Lincoln Center campus, the Chamber Music Society of Lincoln Center brings the Escher Quartet, who will perform selections from 9 Movements for String Quartet on February 28.
In Gigue Machine (2011), Birtwistle has constructed "a fantasia in two parts" for solo piano. However, whereas baroque composers often accomplished this using two voices, Birtwistle achieves his goal using two different musics, one "linear and sonorous against something else that is very staccato." The work was written for Nicolas Hodges, who premiered the work last February in Stuttgart, and who has subsequently toured it around Europe. Of its performance at the BBC Proms this summer, the Times of London described it as "12 minutes of exuberant dance meeting crazed cogwheels." The pianist presents the piece's first US performance on January 21 at Carnegie Hall before taking it across the country to the University of California at Berkeley's campus on January 27.
> Purchase tickets to and view further information about Nicolas Hodge's performances of Gigue Machine in New York and in Berkeley.
Next in this winter squall of Birtwistle on Manhattan island is a performance of Crowd (2005) at the Juilliard School's Focus! festival. This year's installment of the annual festival, titled The British Renaissance, fêtes the flourishing musical output of UK composers since World War II. As one of the leading figures of this post-war generation, Birtwistle will be represented through this work for solo harp, whose title refers to an archaic string instrument of the same name (also spelled crwth). Described by the composer as a study on resonance, the "darkly intense and slightly mysterious" (Guardian) piece is performed January 29 in Paul Hall of the Juilliard School.
> Purchase tickets to and view further information about this performance of Crowd as part of the Juilliard School's annual Focus! festival.
In yet another New York focus on British music, selections from Birtwistle's 9 Movements for String Quartet (1991–96) will be performed by the Escher String Quartet on February 28 at Lincoln Center's Rose Studio. The concert is the second of the Chamber Music Society of Lincoln Center and the Escher Quartet's series celebrating the centenary of Benjamin Britten's birth, and features a program comprised solely of music from English composers spanning different styles and eras.
> Listen to an audio excerpt from 9 Movements for String Quartet
> Watch Harrison Birtwistle speak about his music in this documentary.
> Further information on work: Crowd
> Further information on work: 9 Movements for String Quartet
> Further information on Work: Gigue machine
Photo: Hanya Chlala

Boosey & Hawkes Composer News