Birtwistle: reviews of piano concerto Responses in London
(February 2015)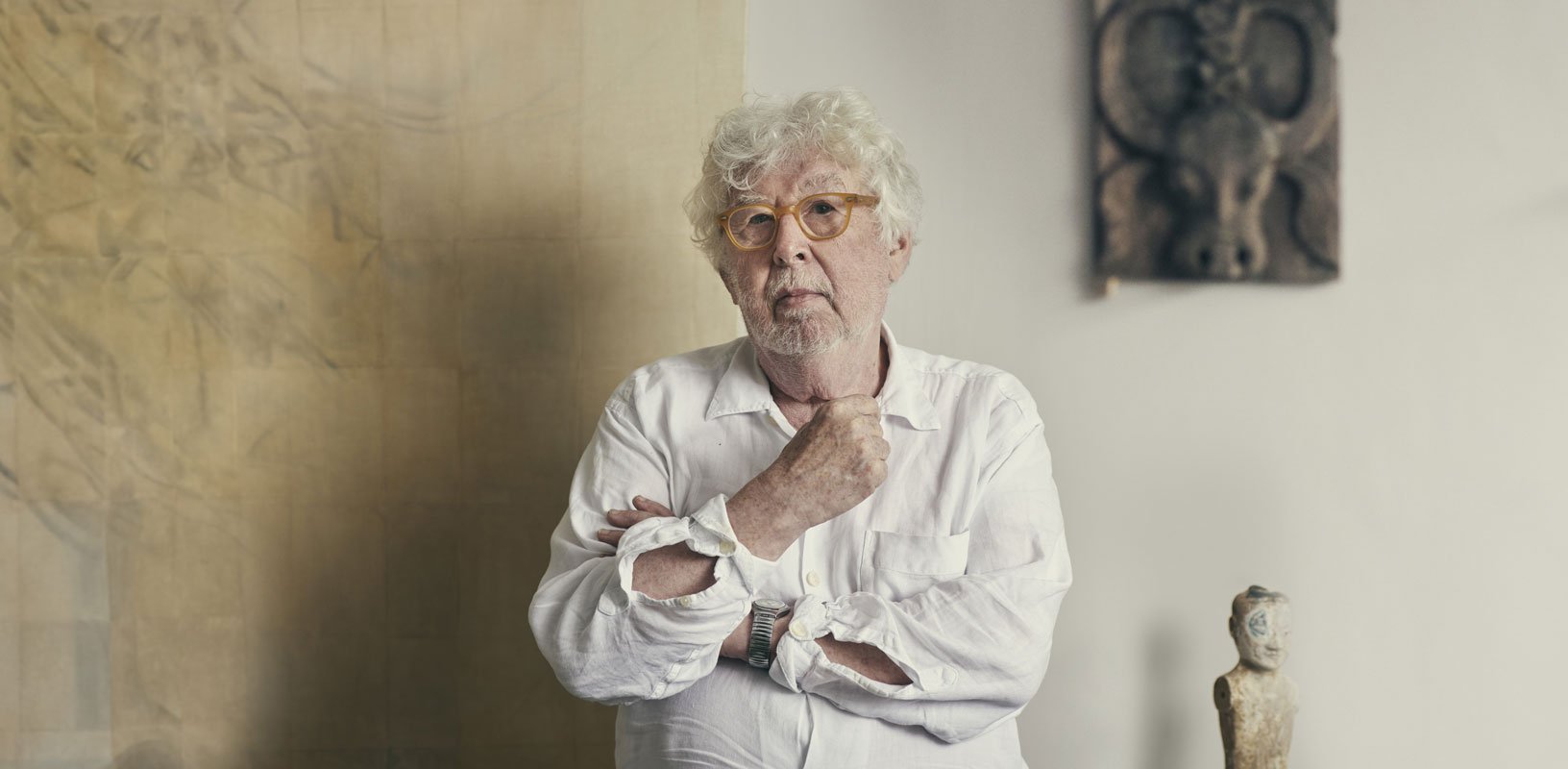 Responses, the new piano concerto by Harrison Birtwistle, received its UK premiere in London in December as part of the Southbank Centre's 80th birthday celebrations for the composer.
Harrison Birtwistle's new piano concerto, Responses, has been travelling around Europe, with performances in Munich, Porto and London, before it crosses the Atlantic for its US premiere on 12 February by the Boston Symphony Orchestra. Pianist Pierre-Laurent Aimard unveiled the work to launch the Bavarian Radio Orchestra's Musica Viva series conducted by Stefan Asbury, followed by performances with the Orquesta Sinfonica do Porto Casa da Música and Peter Eötvös and the London Philharmonic Orchestra under Vladimir Jurowski – a highlight of the Southbank Centre's tribute weekend to the 80-year-old composer.

The concerto is a successor to Birtwistle's Antiphonies of 1992, and the new work shows the composer's engagement with piano writing in the intervening years, through such works as Harrison's Clocks, Gigue Machine, or chamber pieces such as the recent Piano Trio, which have developed a vein of delicate intimacy alongside his more typical mechanistic fantasies.

"This characteristically ever-evolving, single (25-minute) movement bears the remarkable title Responses: Sweet Disorder and the Carefully Careless, which is that of a book of essays by Birtwistle's friend Robert Maxwell... The composer must not be "too precise in every part", a frequent failing of the post-Schoenbergian serial music on which Birtwistle cut his teeth. But his own imagination has never subordinated itself to mathematics, and certainly doesn't in this turbulent, scherzo-like, brilliantly multilayered score (a melodic thread always on hand to lead us through the maze of invention)... the soloist-and-tutti relationship, Birtwistle's abiding concern, went into a dazzling new dimension."
Sunday Times

"This is a work of micro-precision and macro-energy, the outworkings of an intellect and a vast orchestra on the boil – and both at the top of their form. The score quivers with minute subdivisions of time and space, and intensely marked dynamics. Ear, mind and fingers are given a nonstop workout, as material fractures, explodes, collides and responds, sweet flute fragments blown on the wind, brass and multiple percussion soloists louring and leering. And under it all, that deep, dark sense of the earth itself breathing."
The Times

"This was one of those rare concerts where all the parts felt exactly right. At its heart was Harrison Birtwistle's brand new piano concerto... Aimard, the conductor and the players showed a heroic concentration in fitting all the parts of this great ticking, crashing juggernaut together... As always with Birtwistle's recent music, the sense of an inscrutable order underlying the grinding mechanisms was powerfully impressive."
Daily Telegraph

Birtwistle's new music theatre work The Cure is premiered in a double bill with The Corridor at the Aldeburgh Festival on 12 June, with further performances later that month at The Royal Opera's Linbury Studio in London.
> Further information on Work: Responses
Photo: Hanya Chlala/ArenaPal

Boosey & Hawkes Composer News