Birtwistle's Deep Time wins BASCA Composer Award
(December 2018)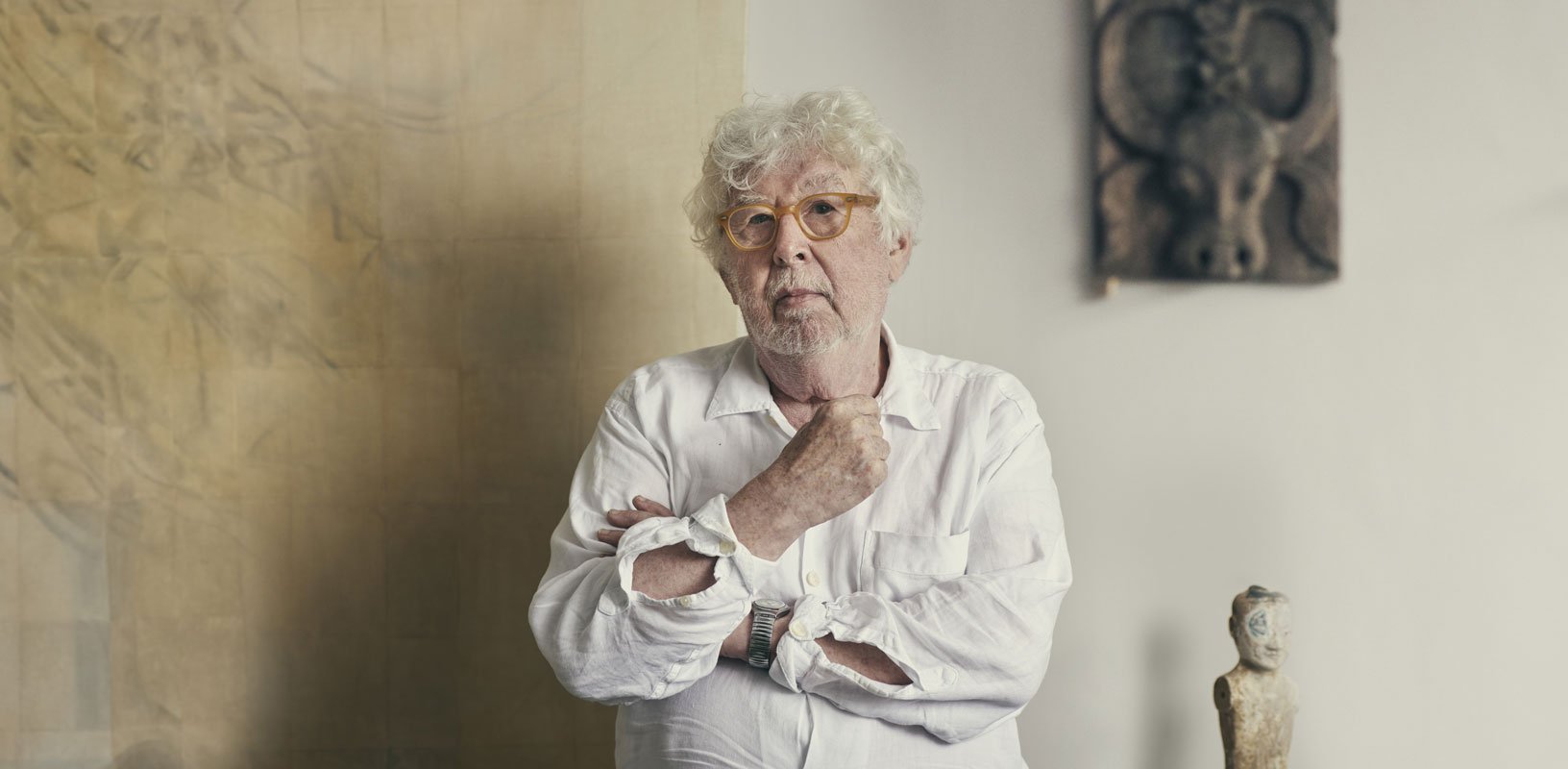 Deep Time, the major recent work by Harrison Birtwistle has won BASCA's British Composer award in the Orchestral category. First performances were conducted by Daniel Barenboim at the Berlin Philharmonie and the BBC Proms.
BASCA has announced that Harrison Birtwistle is winner of the 2018 British Composer Award in the orchestral category for his Deep Time, premiered last year. The 23-minute work, composed in 2016, received first performances by the Berlin Staatskapelle under its director Daniel Barenboim last summer at the Berlin Philharmonie and the BBC Proms.
Deep Time's title seeks musical parallels for the constant change in volcanic rock, stretched across vast ages of time beyond human comprehension. The composer sees the score as a final work in an orchestral triptych exploring aspects of time, together with The Triumph of Time and Earth Dances. The work was composed in memory of Peter Maxwell Davies, a friend of Birtwistle in their student years and beyond, and dedicated to him following his death in 2016.
"...an immensely powerful, sometimes breathtakingly beautiful work… Birtwistle may use an orchestra in which low-pitched instruments – tubas, bass and contrabass clarinets, contrabassoons – are emphasised, but the landscapes that the music traverses are wonderfully varied and coloured... one of Birtwistle's finest orchestral achievements."
The Guardian
"Birtwistle was inspired to compose this magnificent avant-garde orchestral geology by the Scottish geologist James Hutton, by the idea that "we find no vestige of a beginning, no prospect of an end" in the rocks of this earth, only a state of constant alteration… Musical layers of rock grate against each other, interrupted by violent percussion outbursts and shrill wind sounds – magma and scree, hurled musically into the air… "
Der Tagesspiegel
"The work was inspired by the vast slowness of geological time, and the way this slowness is occasionally riven by sudden catastrophes and slippages. The piece itself revealed a more human scale, with a melancholy cor anglais solo arousing memories of Birtwistle's earlier processionals, and moments of pulsating energy in marimbas and plucked cellos. It was grandly impressive…"
Daily Telegraph
The British Composer Awards are presented by BASCA and sponsored by PRS for Music. The event is in association with BBC Radio 3 providing exclusive broadcast coverage.
Crispin Hunt, Chair at BASCA, said: "In this record-breaking year for entries, BASCA is delighted to celebrate the breadth of works for the British Composer Awards, representing a wealth of UK talent. As ever it's hugely exciting and inspiring to see the fresh passion represented by our first-time nominees. Congratulations to everyone nominated today."
Nigel Elderton, PRS for Music Chairman, commented: "I am delighted for PRS for Music to once again be supporting the British Composer Awards, with its impeccable record of recognising the best contemporary classical works. It is inspiring to see that over half of this year's nominated composers are aged under 40 and first-time nominees, showing that the UK classical music landscape is truly continuing to flourish. Congratulations to you all and I look forward to celebrating with you at the ceremony in December."
Alan Davey, Controller BBC Radio 3, added: "Broadcasting the outstanding work of composers from across the UK – throughout our schedule – is an intrinsic part of our role to connect audiences with remarkable music and culture. We look forward to sharing highlights of this year's awards and some of these marvellous new compositions on the station."
For further information visit the BASCA website.
> Further information on Work: Deep Time
Photo: Philip Gatward

Boosey & Hawkes Composer News