Boosey & Hawkes Online Scores: free to view
(May 2011)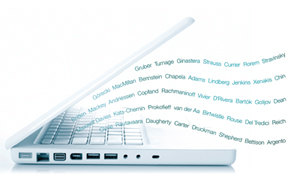 Boosey & Hawkes, the leading independent publisher of contemporary classical music, is pleased to announce the launch of Boosey & Hawkes Online Scores, which offers free online viewing of orchestral, opera, and large ensemble scores from the B&H catalogue.

Please visit: www.boosey.com/onlinescores

The launch of the new boosey.com perusal service features over 400 scores of works by some of the most celebrated modern masters including Bartók, Bernstein, Britten, Copland, and Stravinsky, as well as leading contemporary figures such as John Adams, Louis Andriessen, Harrison Birtwistle, Elliott Carter, Unsuk Chin, Osvaldo Golijov, Magnus Lindberg, Steve Reich and Paquito D'Rivera. You can also explore, for the first time, works by the emerging generation of composers including Michel van der Aa, Oscar Bettison, Enrico Chapela, Anna Clyne and Sean Shepherd. Additional scores will be added regularly, and the newest music from Boosey & Hawkes's roster will be uploaded as it becomes available.


Each of these works will be instantly accessible to any user that registers to the Boosey & Hawkes website. Users will be able to flip through scores of their favorite works via universally accessible web-based software. Searches through the vast catalogue can be narrowed by composer or genre, and users can even bookmark score sections within.


Boosey & Hawkes Composer News