Boosey & Hawkes stellt vor: Lloyd Moore
(July 2023)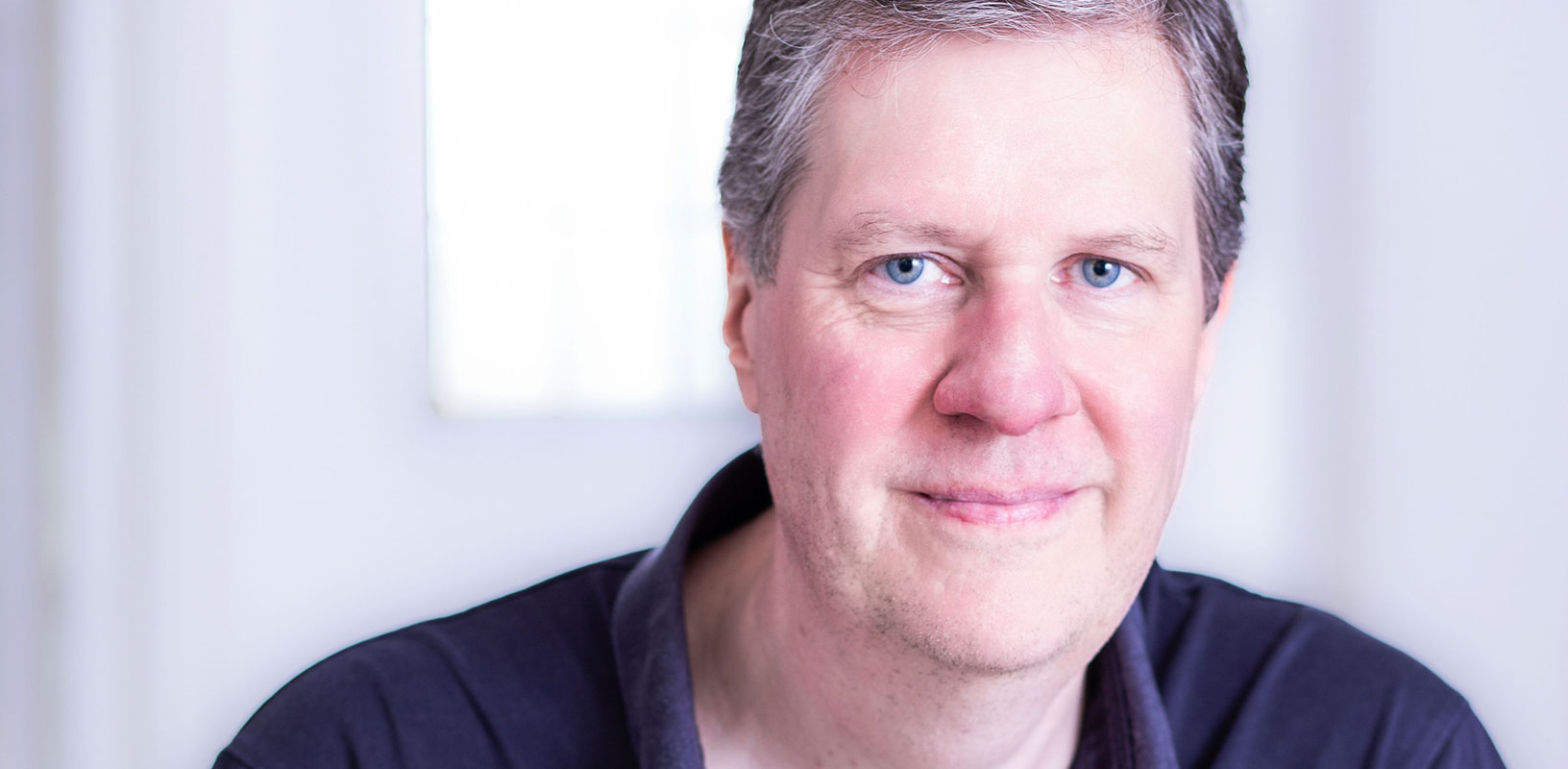 Charakter und Poesie kennzeichnen die Kompositionen von Lloyd Moore. Eine Reihe von Solo- und Kammermusik des erfolgreichen britischen Komponisten ist im Verlag von Boosey & Hawkes erschienen.
Lloyd Moore begann im Alter von elf Jahren zu komponieren, nachdem er in der Schule mit der Musik von Debussy und Strawinsky in Berührung gekommen war. Zunächst Autodidakt, studierte er später Komposition am Trinity College of Music, wo er ein Fellowship Diploma sowie den Chappell Prize for Composition und den Ricordi Prize for Conducting erhielt, und am King's College London, wo er seinen Master-Abschluss mit Auszeichnung machte. Seinen Lehrern gehörten Simon Bainbridge und George Benjamin. Sein erster großer Erfolg war Divine Radiance für großes Ensemble: Das Stück wurde 1999 von der London Sinfonietta in der Londoner Queen Elizabeth Hall uraufgeführt und erhielt begeisterte Kritiken.
In der Moderne des 20. Jahrhunderts verwurzelt, zeichnet sich Moores undoktrinäre, gehaltvolle Musiksprache durch Lyrismus, harmonische Originalität und Klangsinn aus. Seine Werke wurden von vielen promienten Interpretinnen vor allem in Großbritannien, aber auch andernorts aufgeführt und gesendet. Eine Reihe von Kammermusik- und Chorwerken sind im Verlag von Boosey & Hawkes erschienen. Die jüngsten Ausgaben sind:
Airs and Arabesques (2015) für Klarinette solo
Komponiert für den Klarinettisten Peter Cigleris (und in seiner Interpretation auch auf Youtube zu hören), fesselt jeder der fünf kontrastreichen Sätze "durch die Einprägsamkeit seiner Ideen sofort die Aufmerksamkeit … Dieses Solo könnte ein Repertoirestück werden – es hat wahre Qualität." (David Matthews, Musical Opinion) Auf spezielle Effekte oder Techniken wird verzichtet, statt dessen werden die charakteristischen Qualitäten des Instruments voll ausgeschöpft. Die 'Aufgabe', ein melodisches Soloinstrument abwechslungsreich unter einen großen, knapp viertelstündiden großen Bogen zu spannen, wird fulminant, dicht und auf völlig natürliche Art und Weise erfüllt.
Three Part Invention (2005) für Violine und Klavier
Alles in diesem 12-minütigen, im Auftrag des Hampstead and Highgate Festivals geschriebenen Stück erwächst aus drei glockenartigen Anfangsakkorden. Die Zahl "Drei" spielt harmonisch, melodisch und strukturell dabei die entscheidende Rolle. Aus dem eng begrenzten Material entwickelt der Komponist ein hoch energetisches Spiel, das Ausdauer und Virtuosität beider Interpreten herausfordert – eine Fantasie von freier, auch "starker theatralischer Wirkung … ein gelungenes und aufrüttelndes Stück" (Kenneth Carter, Classical Source) mit einer rätselhaft-ironischen Schluss-Pointe.
Fragments from a lost Sonata (1999) für Violoncello solo
Ein rund 10-minütiges, in Teilen virtuoses Werk von origineller Gestalt: Es ging aus seinem zuerst als Einzelstück entstandenen späteren Mittelsatz hervor: "Ich habe", so der Komponist, "es mir immer als Fragment oder Ausschnitt aus einem potenziell größeren Kontext (vielleicht einem Scherzo) vorgestellt … Ich schrieb dann zwei weitere Sätze, die zusammen mit dem bereits vorhandenen eine Miniatursonate ohne Finale zu bilden schienen." Auch eine imaginäre zugehörige Klavierstimme scheint 'verloren' gegangen, ohne dass freilich die Darstellung der Harmonie durch die Solostimme Mangel leidet.
When I Have Fears (2017) für gemischten fünfstimmigen Chor a cappella
The Promise of Sleep (2018) für gemischten Chor a cappella
Auch in der Vokalmusik ist Lloyd Moore zuhause. Die beiden kurzen, melancholisch-stimmungsvollen Stücke stehen in bester britischer Chortradition und beschauen, einander quasi ergänzend, das Thema Tod aus unterschiedlicher Perspektive. Während John Keats' berühmtes Sonett die schmerzliche Vergeblichkeit unseres Strebens und Sehnens thematisiert, sprechen die Verse Amy Levys vom Trost, den Schlaf und letzte Ruhe nach irdischen Mühen und Sorgen bieten.
Suite for piano (2009/2013, rev. 2019)
Auch diese viertelstündige Solosuite für Klavier steht in bester, persönlich anverwandelter Tradition: Ein Praeludium legt den Großteil des musikalischen Materials fest, das in den folgenden Sätzen entwickelt wird. Es folgen ein Scherzino, ursprünglich komponiert im Auftrag von BBC Radio 3 anlässlich des Mendelssohn-Jubiläumsjahres 2009, eine ausschließlich in Diskantlage geschriebene Canzona und ein Intermezzo über ostinatem Bassmodell. Eine Toccata bildet das virtuose Finale und schließt am Ende den Kreis durch einen Rückgriff auf das einleitende Praeludium. "Höchst chromatische, virtuose Musik, die ihre besondere, ganz einzigartige Klangwelt schuf und das Publikum auf eine eigenwillige und stürmische Reise mitnahm." (Symon Clarke, British Music Society Journal)
Auch Freunden des Musikverlags Boosey & Hawkes ist Lloyd Moore als Redakteur, Herausgeber oder Bearbeiter wohlvertraut: Seit vielen Jahren leistet er ebenso unermüdlich wie verlässlich Dienste für Komponistinnen wie Harrison Birtwistle, Benjamin Britten, Unsuk Chin, HK Gruber, Igor Strawinsky und viele andere.
> Website des Komponisten mit Biografie, Werkdetails und zahlreichen Hörbeispielen
> Sämtliche Werke von Lloyd Moore bei Boosey & Hakwes
 
Foto Lloyd Moore (© Henrietta Garden)

Boosey & Hawkes Composer News