Boosey Launches New Video Resources
(October 2019)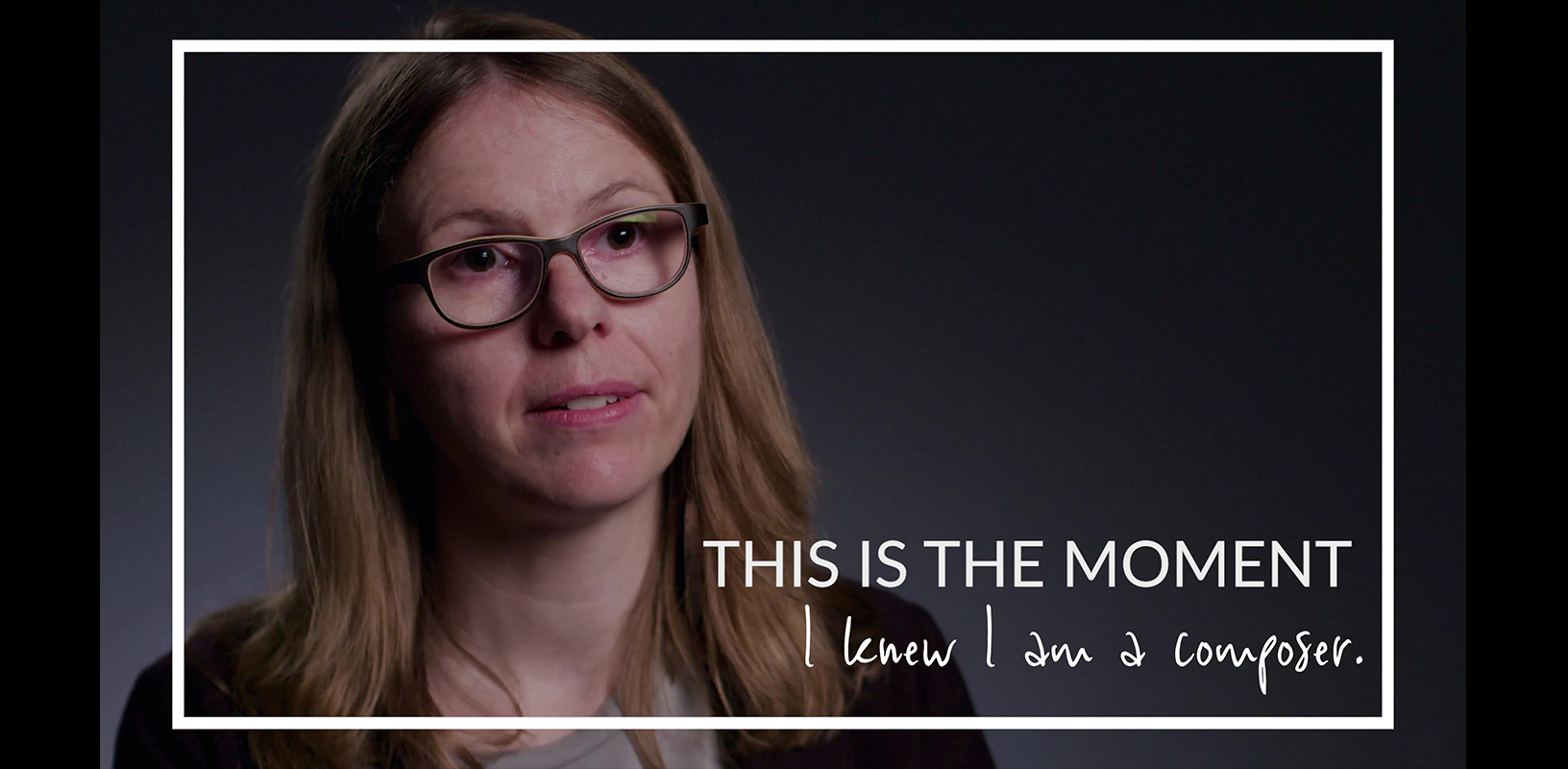 This fall, Boosey & Hawkes will begin regularly releasing brand new video content—including composer interviews and study score videos—throughout the year on its YouTube channel.
This September, Boosey & Hawkes launches two new video series on its YouTube channel: the B&H Study Score Video series, and a composer interview series. New videos are rolled out every other week, and are intended to be resources for students, classical music enthusiasts, and composer fans, as well as marketing tools for concert presenters.
Read more about the new video resources below, and subscribe to the Boosey & Hawkes YouTube channel here to follow each new video release throughout the year.
B&H Study Score Videos
Continuing in the tradition of Boosey's renowned Hawkes Pocket Scores series of printed study scores, Boosey is releasing new study score videos featuring classic works from the catalog. The videos feature the official published score synced to commercial recordings by renowned orchestras, allowing viewers to follow along the score and listen at the same time. The series includes study score videos of entire symphonic works, as well as videos of individual movements.
Watch our first B&H Study Score Videos:
Benjamin Britten: The Young Person's Guide to the Orchestra
Mussorgsky, orch. Ravel: Pictures at an Exhibition
Watch all the new score videos here.
Composer Interviews
Boosey's new composer videos are short interviews (between 2-5 minutes long) that feature composers speaking on a variety of subjects, from specific works to personal stories of growth and inspiration.
In September, Boosey launched a new series called "This Is the Moment," which explores defining moments in composers' careers. The first interview of the series features Anna Clyne discussing the moment she first realized that she is a composer, leading to the composition of her beloved work for string ensemble, Within Her Arms. New videos featuring many more composers will be released throughout the year.
Watch "This is the Moment: Anna Clyne on Becoming a Composer"
Other new composer interviews include a video of Steve Reich discussing the concept and structure of his 2016 work Runner for large ensemble.

Boosey & Hawkes Composer News