Boulez conducts new Neuwirth trumpet concerto
(July 2006)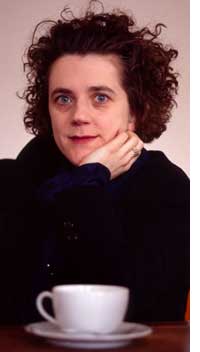 Pierre Boulez conducts the premiere of Olga Neuwirth's "...miramondo multiplo..." on 20 August at the Salzburg Festival with the Vienna Philharmonic Orchestra. This new concerto for trumpet virtuoso Håkan Hardenberger is a co-commission from the Salzburg Festival, Radio France and the Stockholm Concert Hall Association. Swedish and French premieres are to follow with the Royal Stockholm Philharmonic in February 2007 and the Orchestre Philharmonique de Radio France in Montpellier in December 2007.



Olga Neuwirth describes how she "wanted to write five different kinds of movements and therefore chose the concerto's title "...miramondo multiplo...", meaning an object which enables a viewing of the world from a plethora of perspectives. Since various elements occur repeatedly in all movements, the whole was also meant to give the impression of a kaleidoscope in a phantasmagorical atmosphere."

Trumpet has played a central role in many of Neuwirth's works, for instance conjuring up the jazzy atmosphere of her opera Lost Highway, based on the film by David Lynch. Having studied the instrument in her youth, Neuwirth had to give it up following a car accident, and still laments her 'lost friend'. Thanks to her training in both classical music and jazz, Neuwirth views the trumpet as a bridge between cultural worlds, from Haydn to Miles Davis. Following "…miramondo multiplo…" she will write a short solo trumpet work commissioned by the Casa da Musica in Porto.

Recent Neuwirth highlights include the world premiere in Stuttgart of her new chamber ensemble work spazio elastico, the Japanese premiere of torsion: transparent variation by the Tokyo Sinfonietta and the UK premiere of locus…doublure…solus with Nicolas Hodges and the London Sinfonietta. Plans for next season include first US performances of Lost Highway at Oberlin College and in New York.
> Further information on Work: ... miramondo multiplo...
Photo: Priska Ketterer

Boosey & Hawkes Composer News