Brett Dean: Cello Concerto is Ivors best orchestral composition
(November 2023)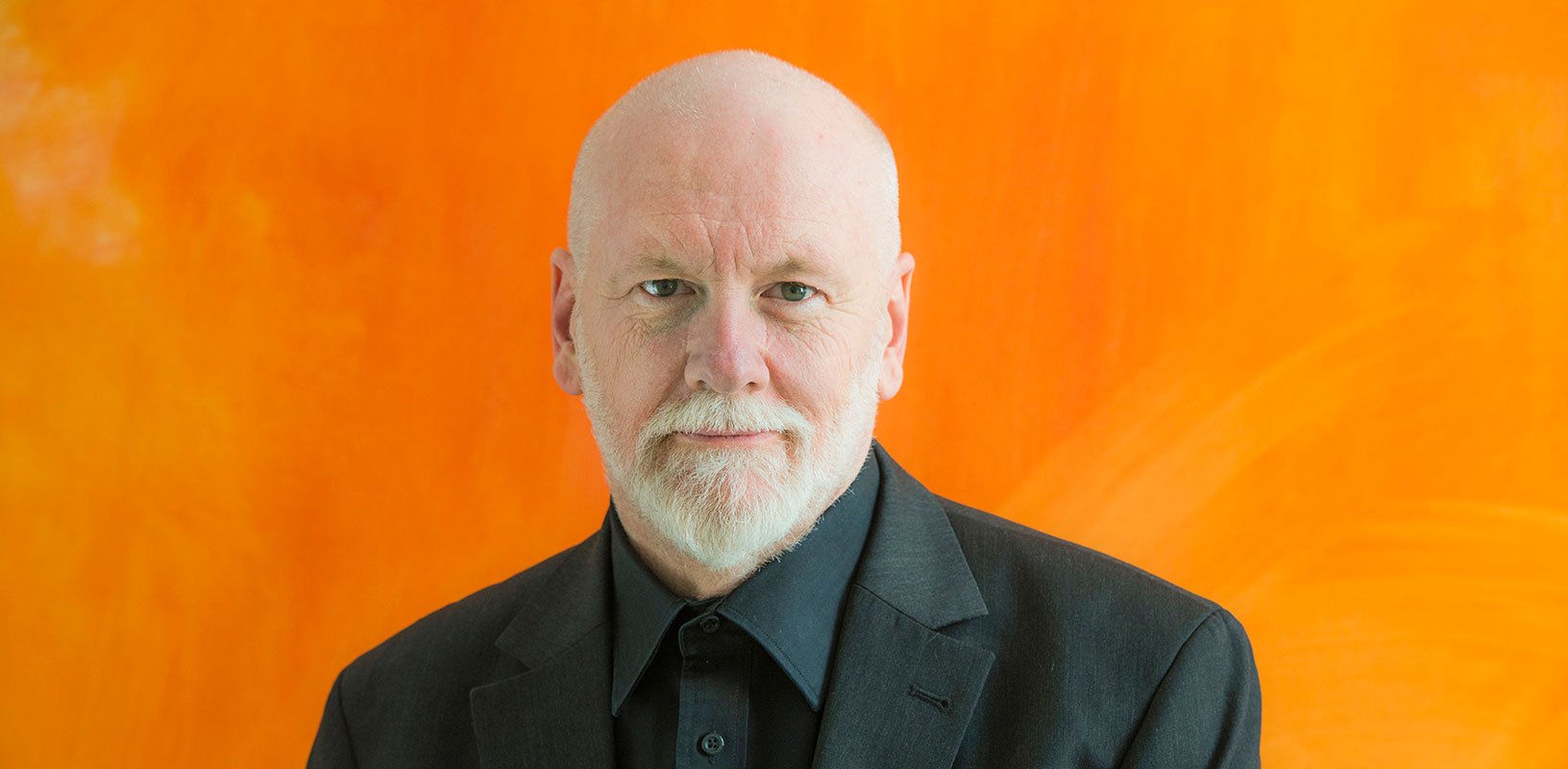 The Cello Concerto by Australian-born composer Brett Dean has won the 2023 Ivor Novello Award for best orchestral composition of the year. Now living in the UK, Dean is this season's Composer in Residence at the Wigmore Hall, featured across a series of concerts.
Brett Dean's Cello Concerto, composed in 2018 for soloist Alban Gerhardt, has won the Ivor Novello Award for the best orchestral composition to receive its UK premiere in 2022. The award was announced at a ceremony hosted by the Ivors Academy in London on 14 November and the event was showcased on BBC Radio 3's New Music Show on 18 November.
Dean's 25-minute concerto was commissioned by the Sydney Symphony Orchestra, Berlin Philharmonic, Swedish Radio Symphony Orchestra, Minnesota Orchestra, Amsterdam Cello Biennale and the Muziekgebouw Aan 't IJ. The UK premiere was presented by the London Philharmonic Orchestra at the Southbank Centre in April 2022 under the baton of Edward Gardner, as a highlight of Dean's residency with the orchestra from 2021 to 2023. The concerto has received 19 performances to date, travelling from its Sydney premiere to Berlin, Amsterdam, Minneapolis, New York, Stockholm, Darmstadt, Vienna and London.
The Ivors jury, nominating works through 'blind' assessment, commented that the concerto "demonstrates an incredibly focused and precise use of instrumental timbre […] it boasts a broad range of expressions, from rhythmically driven sections to delicate, refined soundscapes".
The Ivors Classical Awards is sponsored by PRS for Music in association with BBC Radio 3. This is the first year that The Ivors Academy has presented The Ivors Classical Awards to celebrate the best new classical music and sound art by British, Irish or UK resident composers. Previously known as The Ivors Composer Awards, they were established in 2003 as the British Composer Awards. Boosey & Hawkes, as publisher of Dean's winning concerto, was also awarded an Ivors statuette.
Brett Dean is currently Composer in Residence at the Wigmore Hall in London, displaying his multiple talents as composer, violist and conductor. The series opened with a concert of songs and chamber ensemble works performed by tenor Robin Tritschler and Apartment House, including Dean's Winter Songs. Concerts in the New Year include Dean's Imaginary Ballet for piano and string trio (11 January) and his Madame ma bonne soeur for voice and string quartet, which won an Ivor Novello Award last year, featuring the Armida Quartet and mezzo Lotte Betts-Dean (22 January).
> Brett Dean concerts at the Wigmore Hall
Dean has recently completed his series of piano etudes with Faustian Pact, a 'Hommage à Liszt', which will be unveiled by Benjamin Grosvenor in Lucerne (19 January), followed by its US premiere in Chicago (10 March). Dean's acclaimed opera Hamlet receives its first Sydney staging in July 2024 featuring Opera Australia and with Allan Clayton returning to the title role.
> Further information on Work: Cello Concerto
Photo: Bettina Stoess

Boosey & Hawkes Composer News