Brett Dean's Cello Concerto travels from Australia to Europe
(January 2019)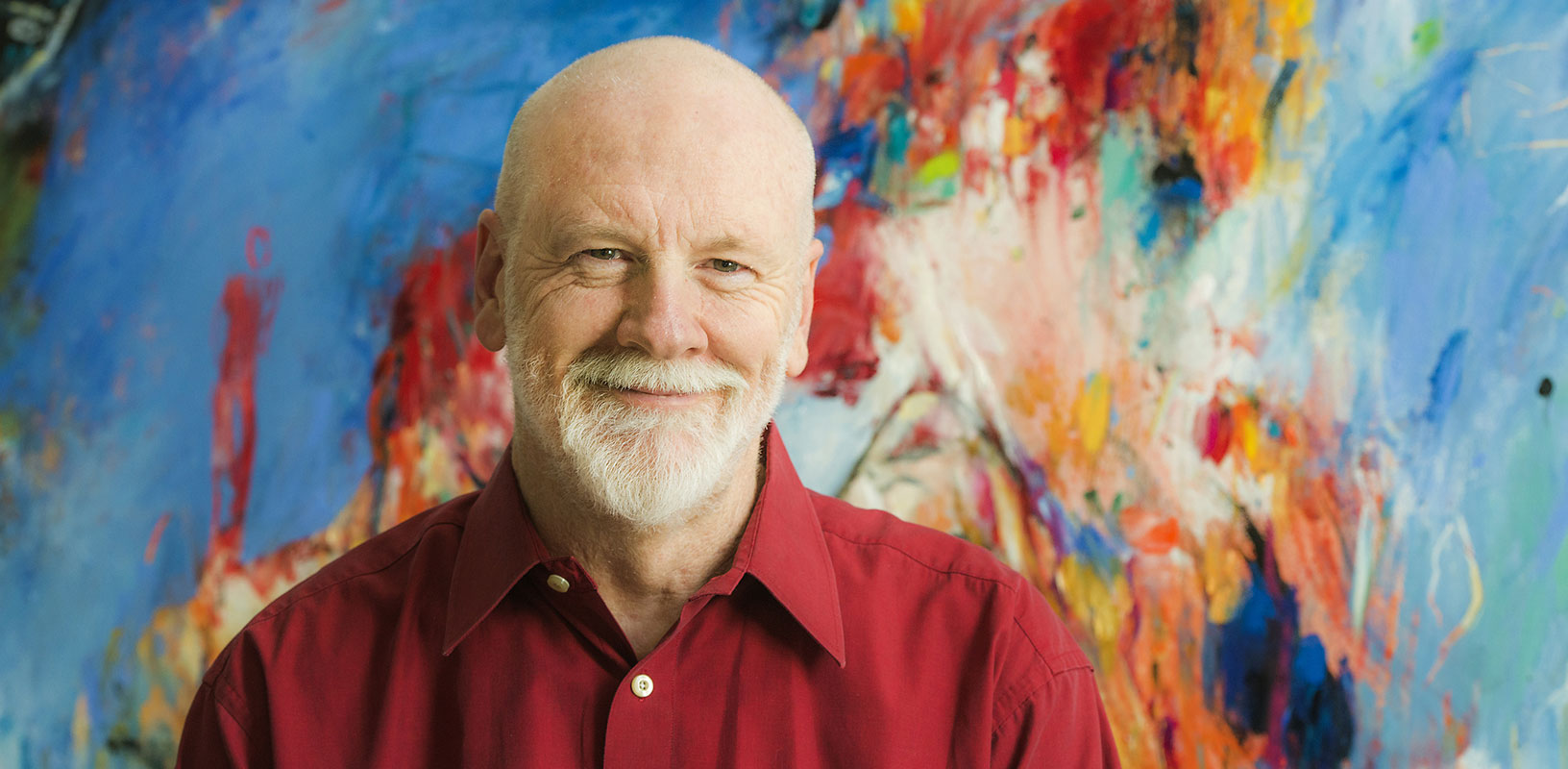 Soloist Alban Gerhardt travels with Brett Dean's virtuosic new Cello Concerto from Sydney to Berlin and Amsterdam, with further performances planned in Europe and US.
Recent months have seen Brett Dean's Cello Concerto travelling internationally, following its premiere last August with the Sydney Symphony Orchestra and David Robertson. Drawing on the expressive and technical skills of soloist Alban Gerhardt, the new concerto continued a successful run with October performances by the Berlin Philharmonic under Sakari Oramo and at the Cello Biennale in Amsterdam with the Antwerp Symphony conducted by Klaus Mäkelä. Further concert dates are planned in Europe and the US across the next two seasons.
The single movement Cello Concerto, built from five continuous sections, is totally abstract, unlike many of Dean's other concertos such as The Lost Art of Letter Writing for violin or Dramatis Personae for trumpet or those that explore a 'secret theatre' such as the Viola Concerto. The composer describes it simply as 'music for music's sake', written for a musician whose playing Dean knows intimately through their work together in chamber music.
"Gerhardt weaved virtuosically through the orchestra, relishing the tender moments and setting off a raucous frenzy in the ensemble as the concerto reached its climax, before winding its way to a smouldering finish, a final curl of sound spiralling upwards like smoke. The concerto, particularly in the hands of an advocate as fine as Gerhardt, is a fascinating, multi-hued work that will no doubt reward repeated listening."
Limelight Magazine
"The various motives emerge, evolve, dissipate and re-emerge in new guises between cello and orchestra. It is ingeniously achieved and seamlessly structured. Gerhardt brilliantly surmounted the concerto's challenging intricate rhythms..."
The Australian
"The cello is embedded in a continuous impulsive soundstream, with the orchestra spiced up with the exotic instrumental colours of sandpaper and Hammond organ. The principle is tension and relaxation, with lyrical moments following in an instant upon those of heightened energy."
Der Tagespiegel
Brett Dean's new work for accordion and chamber orchestra, The Players, is an expansion of material from a key scene in his recent opera Hamlet. The Prince of Denmark summons a theatrical troupe to draw out the guilt of his father's murderer, with Dean's setting employing a virtuosic part for accordion, adding a macabre and disorientating wheezy character. James Crabb returns as soloist for The Players in its March premiere with the Swedish Chamber Orchestra in Örebro.
Following performances of Hamlet at the Glyndebourne and Adelaide Festivals, plans are underway for its German and Dutch premieres next season and a first US staging by the Metropolitan Opera in New York in Neil Armfield's production in 2022.
> Further information on Work: Cello Concerto
Photo: Bettina Stoess

Boosey & Hawkes Composer News