Brett Dean's Hamlet Arrives at the Met
(April 2022)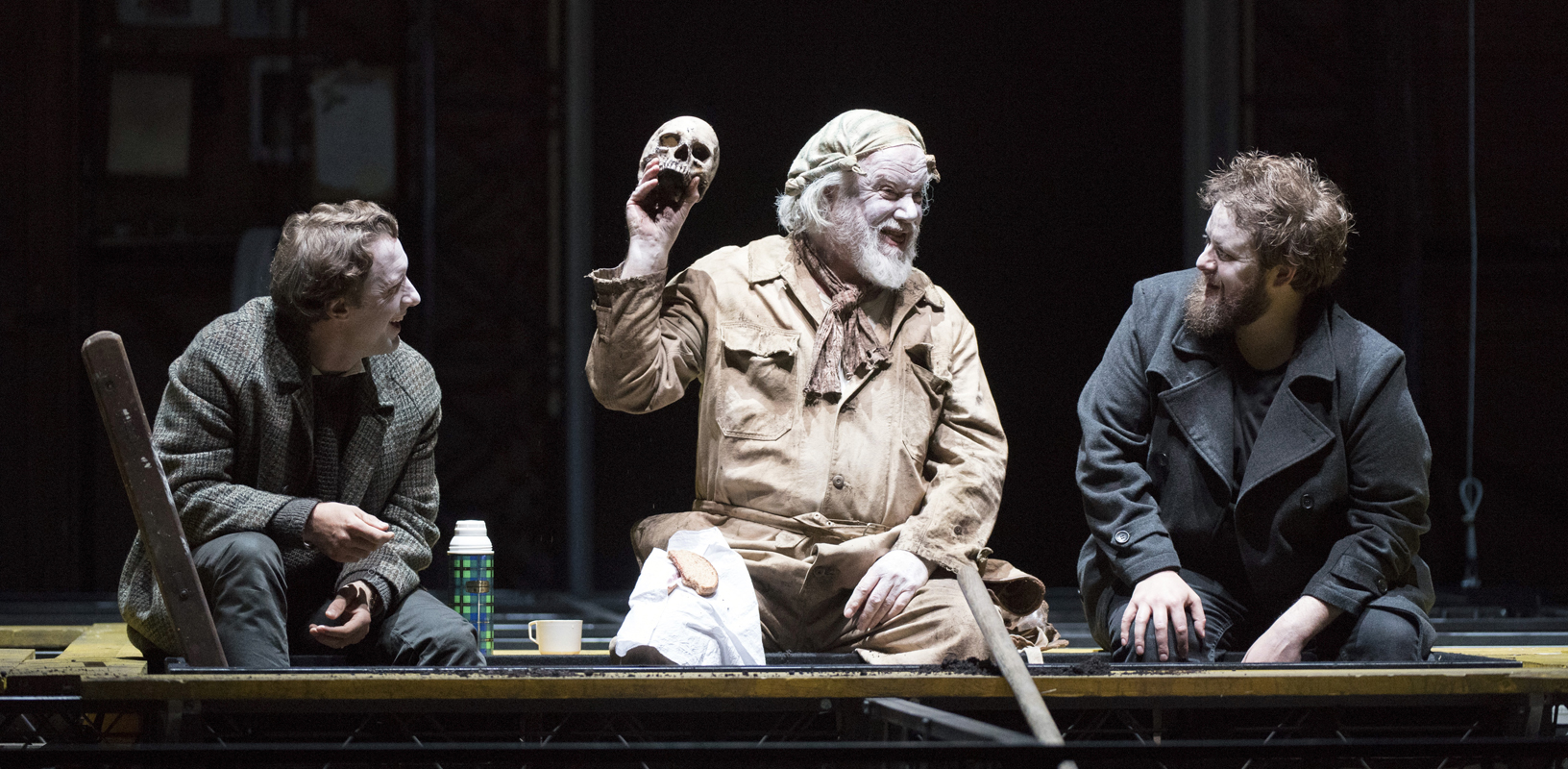 On May 13-June 9, the Metropolitan Opera presents the North American premiere of composer Brett Dean and librettist Matthew Jocelyn's acclaimed opera Hamlet, starring tenor Allan Clayton, soprano Brenda Rae, mezzo-soprano Sarah Connolly, baritone Rod Gilfry, and bass-baritone John Relyea, conducted by Nicholas Carter.
When Australian composer Brett Dean's Hamlet had its world premiere at the Glyndebourne Festival in 2017, The Guardian declared, "New opera doesn't often get to sound this good … Shakespeare offers a gauntlet to composers that shouldn't always be picked up, but Dean's Hamlet rises to the challenge." Now, this riveting contemporary masterpiece arrives at the Metropolitan Opera, with the acclaimed staging by Neil Armfield, who directed the work's premiere as well as Dean's first stagework Bliss for Opera Australia. Many of the original cast members have followed, including tenor Allan Clayton in the title role. Nicholas Carter makes his Met debut conducting a remarkable ensemble, which also features soprano Brenda Rae as Ophelia, mezzo-soprano Sarah Connolly as Gertrude, baritone Rod Gilfry as Claudius, and bass-baritone John Relyea as the ghost of Hamlet's father.
> May 13-June 9: Brett Dean, Hamlet (North American Premiere)
> Watch a trailer of Hamlet
Dean's Hamlet, created with librettist Matthew Jocelyn, distills Shakespeare's classic play, drawing partly on the early First Quarto to provide different slants on the familiar text. The composer's colorful, witty, and lyrical score expertly captures the modernity of Shakespeare's timeless tale, while also exploiting the traditional operatic elements of arias, ensembles and choruses. Jocelyn's inspired libretto is pure Shakespeare, adhering to the Bard's narrative thread but abridging, reconfiguring and interweaving it into motifs that highlight the main dramatic themes: death, madness, the impossibility of certainty and the complexities of action.
Hamlet's world premiere production at the Glyndbourne festival in 2017 (performed with the London Philharmonic Orchestra and Glyndebourne Chorus, conducted by Vladimir Jurowski) received an outpouring of excellent reviews that praised the composer's dramatic handling and sonic imagination, the creative treatment of Shakespeare's multiple texts, and the powerful staging.
The Times
"A magnificent new opera on Hamlet ... Forget Cumberbatch. Forget even Gielgud. I haven't seen a more physically vivid, emotionally affecting or psychologically astute portrayal of the Prince of Denmark than Allan Clayton gives in this sensational production."
Daily Telegraph
"Brilliant music, rapturously received ... Dean is rare among contemporary opera composers in understanding how to present people singing together—the forceful duets, ensembles and choruses are highlights of the score."
Financial Times
"A dark, complex, sometimes wryly postmodern slant on the play … there are no limits to where Dean finds his music—amplified chattering noises, singing groups from the balconies, and a virtuoso array of orchestral effects like the gravedigger's otherworldly whistling."
Since its world premiere, Hamlet has toured the UK, and has also been presented at the Adelaide Festival in Australia and Oper Köln in Germany. The original Hamlet production was released on DVD in 2018 on the Opus Arte label.
> Further information on Work: Hamlet

Boosey & Hawkes Composer News