Brett Dean works towards an operatic Hamlet
(October 2016)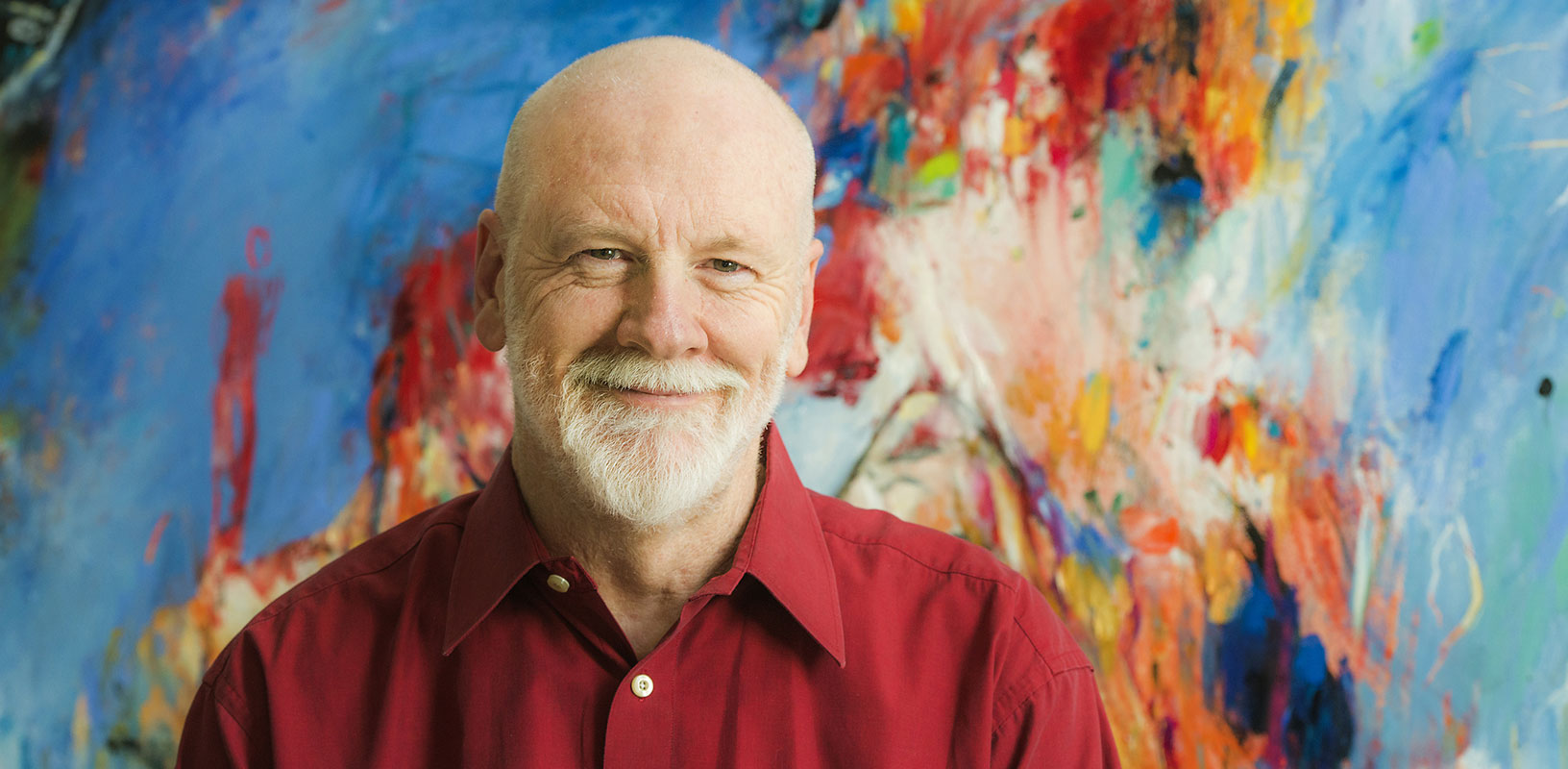 During the creation of his new opera Hamlet, Brett Dean has composed a series of scores that point towards the stagework, or explore ideas linked to the drama.
Brett Dean is completing work on his new opera Hamlet, to be premiered at the Glyndebourne Festival in June 2017 with further performances in the autumn on the Glyndebourne Tour. Vladimir Jurowski conducts a starry cast including Allan Clayton, Barbara Hannigan, Sarah Connolly and John Tomlinson with staging by Neil Armfield, who directed Dean's first stagework Bliss for Opera Australia. Dean has collaborated with librettist Matthew Jocelyn in distilling the new opera from Shakespeare's classic play, drawing partly on the early First Quarto to provide some different slants on the familiar text.

Over the four-year gestation of Hamlet, Dean has been exploring ideas and material for the stagework through a series of satellite works. Creating his second string quartet, And now I played Ophelia, acted as a kick-starter for the opera as described by the composer: "Before a single note of Hamlet was written I examined the pivotal role of Ophelia with Matthew Jocelyn and we concluded that, despite often being portrayed as a meek, even weak character, what she says reveals a much feistier personality. Ophelia is shaped as much by the characters surrounding her at Elsinore whose invective summons her internal battle and ultimate collapse. The string quartet is joined by a high soprano solo, who is at times in combat with the forces around her, at times lulled, accompanied, even defeated by them."

Music from the quartet provided a resource for the Ophelia scenes as composition of Hamlet began, whereas the relationship between the stagework and Dean's Gertrude Fragments worked in reverse. After embarking on the Gertrude scenes Dean was asked to write a work as a gift for his daughter Lotte, a mezzo, and guitarist Andrey Lebedev. This involved "stripping back the music in the sketches and returning to the world of Elizabethan songs for voice and lute by composers such as Dowland. It was an interesting and revealing process, helping me come to grips with Gertrude's character and feeding back into the opera, particularly the scene when Hamlet confronts Gertrude and murders Polonius hiding behind an arras."

From Melodious Lay for tenor, soprano and orchestra, described by the composer as a Hamlet Diffraction, receives its premiere at the Barbican in London on 1 November, with soloists Allan Clayton and Allison Bell and the BBC Symphony Orchestra under Joshua Weilerstein. Further performances will follow with the Taiwan Philharmonic, the Tonhalle Orchestra in Zürich and the Danish National Symphony Orchestra returning Hamlet to its homeland. Dean describes how "the BBC Symphony wanted a new work as part of my residency and we agreed with Glyndebourne I could create a suite drawn from the opera, but it turned out I needed to compose it alongside working on the Hamlet/Ophelia scenes.

"The new opera doesn't have set-piece arias or substantial interludes that could be extracted, as was the case with Bliss, so From Melodious Lay needed to have its own dramaturgy as a stand-alone work. Matthew Jocelyn helped me shape this into seven sections playing continuously, adding in texts that don't appear in the opera to provide essential links. Though concentrating on Hamlet and Ophelia, the suite also explores the characters that interact with them, so it involved sifting a great deal of material from the opera as a whole."

A further Hamlet-related work, Rooms of Elsinore, will be premiered by the composer as violist with pianist Juho Pohjonen in April at the Library of Congress in Washington with a further performance at the Santa Fe Chamber Music Festival next summer. Dean describes how "I have a map on my wall of the crumbling castle of Elsinore and have visited Kronborg Castle near Copenhagen on which it was based. The fortress controlled the straits between Denmark and Sweden, extracting tolls from whoever passed through, so life there was wealthy, corrupt and full of courtly entertainment, as seen in Shakespeare's play. I came up with the idea of sonic snapshots of the castle, describing what happens in various locations. Again I'll need to strip back the operatic material just for viola and piano, reminding me of how an artist like de Kooning spent as much time scraping off paint as applying it."

Hamlet receives eight performances at the Glyndebourne Festival in June and July 2017, with world premiere on 11 June. The opera returns for the Glyndebourne Tour between October and December 2017, starting at the Sussex house and visiting theatres in Canterbury, Woking, Norwich, Milton Keynes and Plymouth.
> Further information on Work: From Melodious Lay (A Hamlet Diffraction)
Photo: Mark Coulsen

Boosey & Hawkes Composer News