Britten's Sonnets and Lullabies revisited in concert
(July 2018)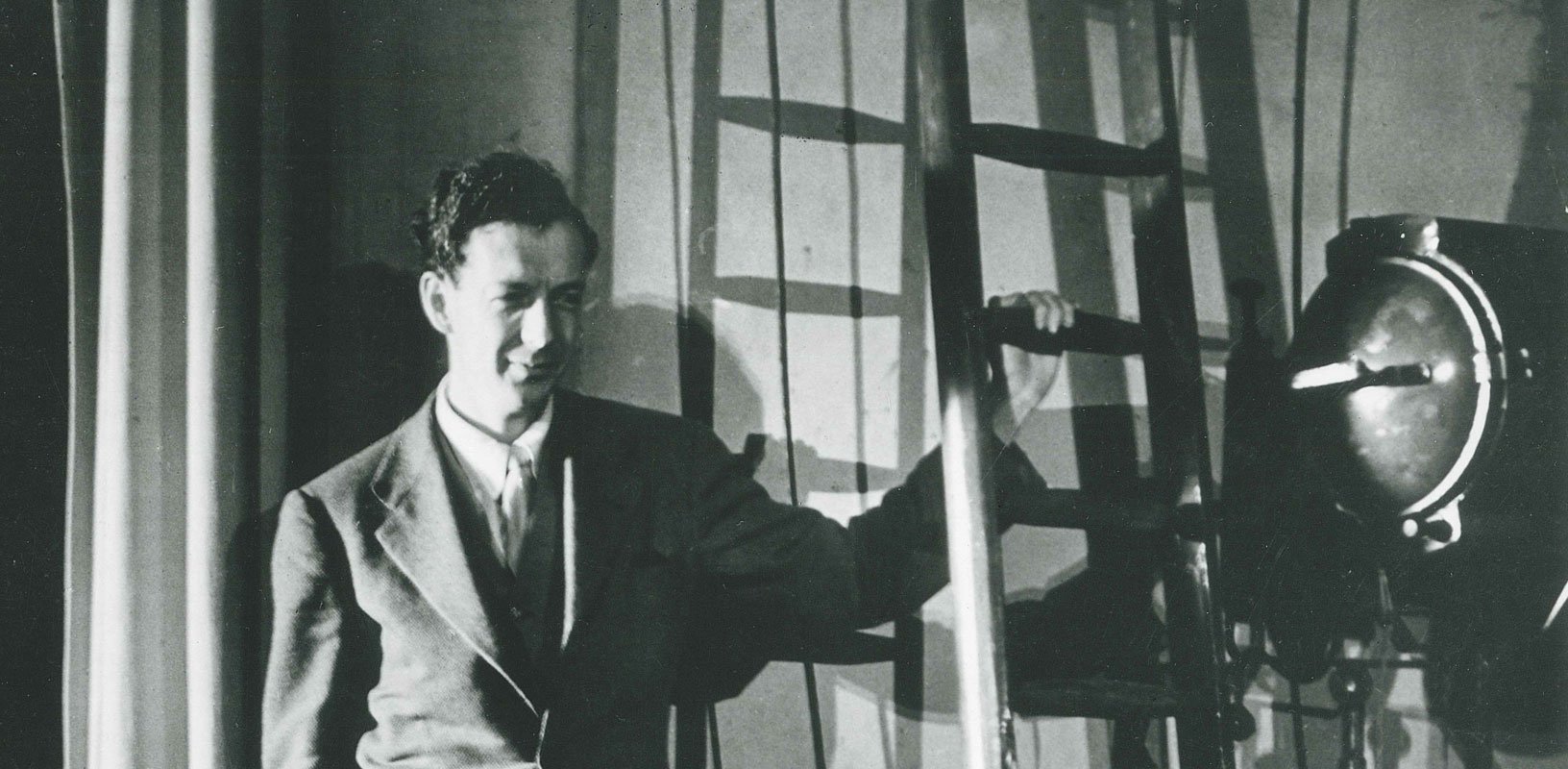 The Aldeburgh Festival premiered a new orchestration by Colin Matthews of Benjamin Britten's Seven Sonnets of Michelangelo, while the BBC Proms introduces two songs originally intended for A Charm of Lullabies, sung by Sarah Connolly.
The opening concert of the 2018 Aldeburgh Festival in June included a new orchestral version by Colin Matthews of Benjamin Britten's Seven Sonnets of Michelangelo, his first major work composed for the voice of tenor Peter Pears. John Wilson conducted the BBC Scottish Symphony Orchestra at the Maltings with soloist Robert Murray. Matthews' scoring for full orchestra is close to that of Our Hunting Fathers, which predated the Seven Sonnets by four years.

The Seven Sonnets of Michelangelo was the first complete song cycle Britten wrote for Peter Pears, reflecting the passionate poetry by Michelangelo through his setting of the original Italian texts. As Colin Matthews has noted, the foreign language provided an element of disguise for a song cycle so clearly written as a love letter to Pears. The whole cycle – like the text – depicts a wide range of emotions towards the object of affection: by turn passionate, soulful, fiery and tender. Britten and Pears recorded the cycle privately while they were still in America and chose it for their homecoming concert at the Wigmore Hall in London in September 1942.

"Written in New York in 1940, the Michelangelo settings sometimes seem difficult to fit into the scheme of Britten's songwriting – the piano accompaniments are more rhetorical, the vocal writing more florid than anything in the later cycles. Translated into orchestral terms so skilfully by Matthews, everything makes more sense. The songs with their Italian texts also reveal other, unexpected influences, including, surprisingly, that of Puccini, whose spirit seems to haunt several of these unbridled love songs; Murray caught that Italianate quality superbly."
The Guardian

"Skilfully, Matthews makes sure the tenor soloist, here the expressive Robert Murray, can be heard, and his ear for orchestral colour brings some interesting effects, including a distinctive blending of lower strings and brass, and some unexpectedly French-tinted, impressionist textures."
Financial Times

Britten's A Charm of Lullabies, composed in 1947 for mezzo Nancy Evans, collects five settings of British poets on his favoured theme of night. Two further songs, originally intended for the cycle, Somnus the humble god by Sir John Denham and A Sweet Lullaby by Nicholas Breton, are unveiled by Sarah Connolly at her BBC Proms recital at Cadogan Hall on 6 August. The two songs also feature alongside A Charm of Lullabies in Connolly's new Chandos recording with pianist Joseph Middleton entitled Come to me in my dreams (CHAN 10944).

In BBC Music Magazine Sarah Connolly explains how she asked to see the manuscript of A Charm of Lullabies at the Britten-Pears Library in Aldeburgh and was shown the additional two songs. She was delighted to secure the opportunity to record the songs and give their first live performance in her BBC Proms concert. She offers an explanation in BBC Music Magazine why Britten might have excluded the songs  as "they're quite long , so maybe he thought they'd have unbalanced the cycle as a whole, and the range is certainly challenging; but A Sweet Lullaby in particular is on a scale that makes for a real stand-alone song. To respect Britten's final thoughts, I won't be incorporating them into the actual cycle when I sing them at Cadogan Hall."

The new Britten songs will be included as an appendix to the vocal album of the five original lullabies, due for republication by Boosey & Hawkes this autumn. A Charm of Lullabies can also be performed in a version by Colin Matthews for mezzo and chamber orchestra, linking the five songs into a continuous cycle, availiable on hire and as a Hawkes Pocket Score.
> Further information on Work: Seven Sonnets of Michelangelo
Photo: Edward Mandinian

Boosey & Hawkes Composer News