Christopher Rouse at 70
(January 2019)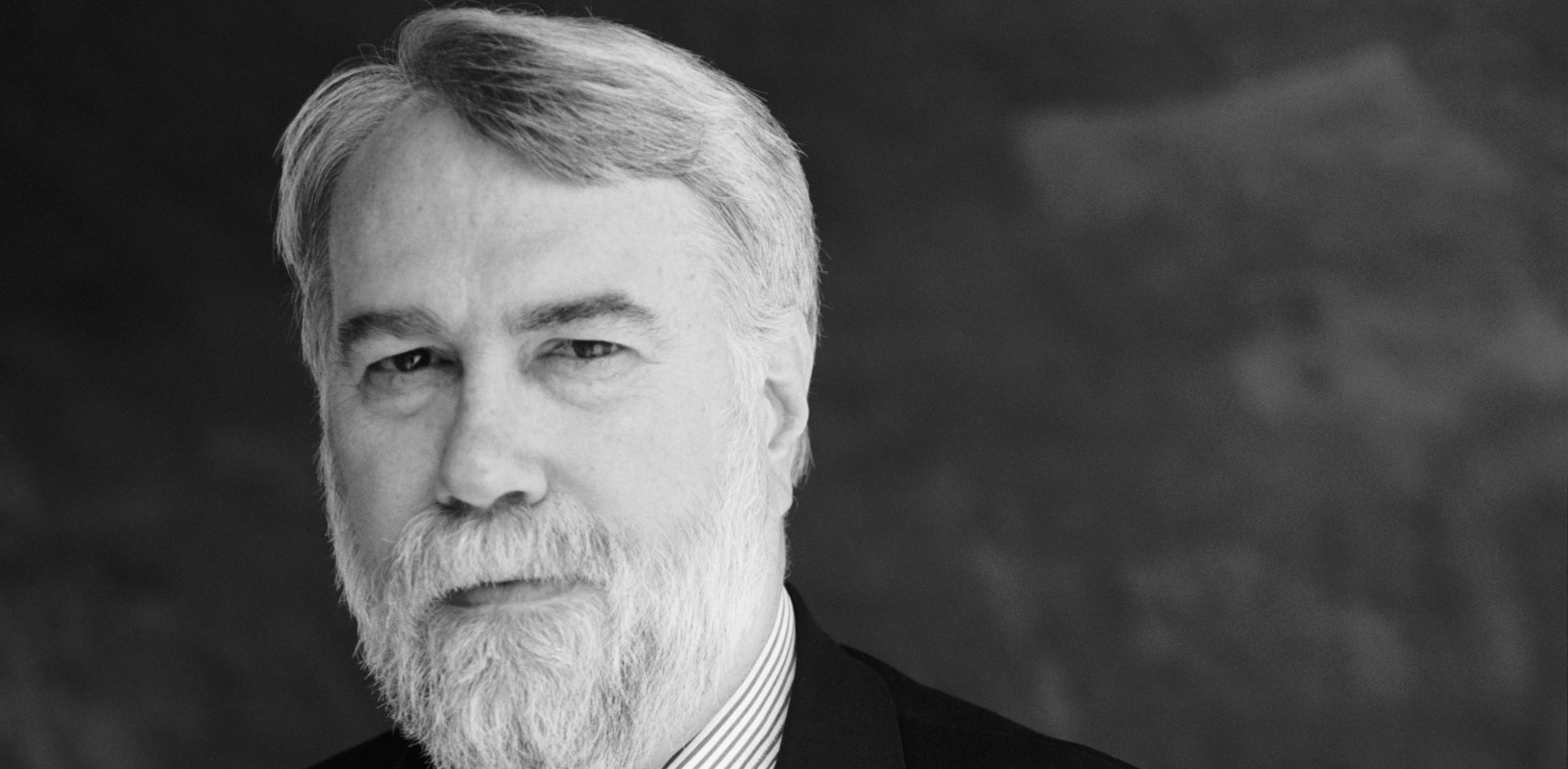 One of America's greatest symphonic masters, composer Christopher Rouse turns 70 in 2019. His rich catalog of influential orchestral works is marked by extreme emotional depth and colorful orchestration, and reflects the composer's insatiable curiosity for music from across Western music history to popular rock.
Provocative, electrifying, rapturous—the hallmark of Christopher Rouse's music is its unparalleled emotional intensity. His award-winning music is immediately distinguished for its maximal exploration of the orchestra's colors, timbres, and dynamics. NPR declared, "Rouse can make even a modestly sized orchestra roar, shriek, and nearly explode."
Turning 70 on February 15, 2019, Rouse has built a legacy as one of the most powerful voices writing orchestral music today. His prolific catalog is anchored by five individualistic symphonies, and notably includes concertos for 12 different instruments, as well as a multitude of compelling concert openers.
The Symphonies
Rouse's five towering symphonies often nod to the long tradition of great symphonists, though none follow similar templates as each other. His First Symphony from 1986 is a darkly somber work—a single-movement adagio that lasts nearly 30 minutes and pays homage to composers of adagios, including Shostakovich, Sibelius, and Bruckner. In his Third Symphony, he explores his fascination with Prokofiev's aggressive Symphony No. 2, using its unusual two-movement structure as a skeleton for his own work.
Rouse's Fifth and latest symphony also pays homage to an earlier master, tipping its hat to Beethoven's own Fifth Symphony in its opening and through some of its structural choices. At its premiere, the Dallas News wrote "Rarely does a brand-new piece of music really grab me and keep me completely engaged on first hearing. But the world premiere of Christopher Rouse's brilliant, exciting and at times hauntingly beautiful Fifth Symphony had that effect."
The Concertos
Rouse may be best known his many concertos—12 in total, written for a variety of instrumental soloists: piano, organ, guitar, percussion, trumpet, trombone, flute, oboe, clarinet, bassoon, violin, and cello. Ever the non-conformist, Rouse often spotlights less traditional instruments for the solo role, such as bassoon, percussion, trombone, or guitar; yet his concertos for more traditional soloists such as piano or violin are lauded as remarkable contributions to the genre.
His concertos have garnered several prestigious awards. The Trombone Concerto, written for Leonard Bernstein and dedicated to him after he passed away, earned Rouse the 1993 Pulitzer Prize in Music. His Cello Concerto, premiered by Yo-Yo Ma and the Los Angeles Philharmonic for the orchestra's 75th anniversary, won two Grammy Awards. His guitar concerto Concerto de Gaudi, inspired by the Spanish architect Antoni Gaudi's combination of surrealism and mysticism, won the 2002 Grammy for Best Contemporary Composition.
Rouse's latest concerto for bassoon premiered in November 2018 with soloist Andrew Cuneo, the St. Louis Symphony Orchestra, and Cristian Macelaru.
Concert Openers
Rouse's evocative and compact concert openers command audiences' attention from the first notes. His 2014 work Thunderstuck, for example, captures the exuberance and inventiveness of rock music from the 1960s and '70s; there's even a reference to Jay Ferguson's 1978 hit "Thunder Island" at the close. Rapture (2000) was written to convey a sense of spiritual bliss, but winds up taking listeners on a wild ride through a sustained, gradual acceleration to the breakneck tempo of the work's final moments. A more contemplative concert opener, Berceuse Infinie (2016) is a gentle cradle song for a child, or possibly an adult. A popular choice as a concert opener, Phaethon is an early work from 1986 that depicts the character from Greek mythology, who takes a fateful ride in his father's chariot of the sun across the sky to prove his divinity.
Programmatic Music
As demonstrated by the concert opener Phaethon, Rouse is also known for his knack for tapping into fantastical narratives in his works, or drawing upon real-life stories or people.
Rouse calls Prospero's Rooms (2013), another favorite concert opener, an "overture to an unwritten opera." It is inspired by Edgar Allan Poe's eerie short story, "The Masque of the Red Death," and follows the narrative's progression from room to room, bathed in different colors. Another work steeped of mythology, Heimdall's Trumpet (2012) for trumpet and orchestra refers to the Nordic god Heimdall, whose trumpet blasts announces the onset of Ragnarok (Armageddon). Der gerettete Alberich (1998) for percussion and orchestra imagines what becomes of Alberich, the villainous dwarf in Wagner's Der Ring des Nibelungen.
Odna Zhizn (2010) is a moving, emotional tribute to Rouse's wife. Rouse uses his own invented musical code to embed spellings of names and other phrases into the work. Another personal work Iscariot (1989) is an intense and sorrowful score, named after Judas Iscariot; Rouse calls it his most autobiographical score to date. It follows a pattern of alternating strophes and antistrophes in the ancient Greek dramatic tradition.
Check out these and other Rouse orchestral works on our curated Spotify playlist.
Photo: Jeffrey Herman

Boosey & Hawkes Composer News